All-electric Maserati SUV & Grand-Tourer on the horizon
Although there are increasing numbers of electric cars coming to market, if you're looking for a luxury sports car, then the choices are limited. The main reason for this is that sales volumes of such cars don't make developing an electric model financially viable, but also many people think that electric propulsion won't work in such cars.
Maserati believes that it can crack this conundrum, and the reason it can do this is because it's part of the Stellantis Group. Stellantis has a total of 14 vehicle brands in its family, and it's going all-out on electrification, so Maserati can benefit from the efficiencies and cost-savings of developing EV platforms and technology for the other 13 brands.
The result of this is that Maserati will be bringing its first EV to market in 2023: the new GranTurismo, a grand tourer.
Also in 2023, the all-new Grecale SUV will be available with an electric powertrain.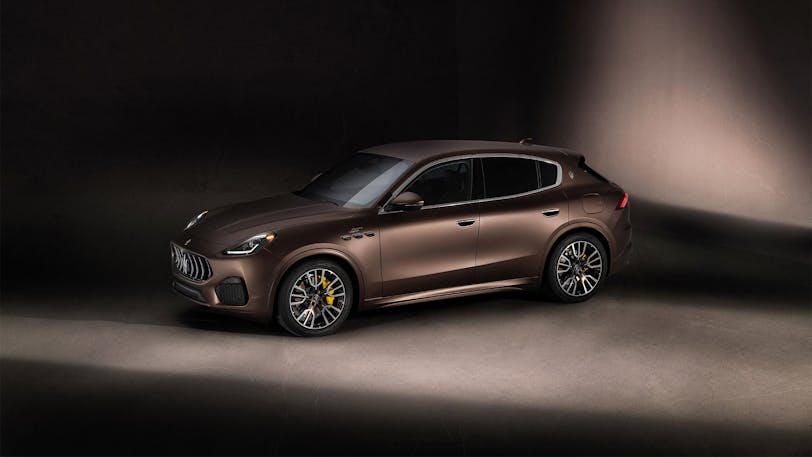 Just two years later, in 2025, all Maserati models will have a 100% electric version, including the MC20 super sports car, the new Quattroporte sport saloon, and the all-new full-size Levante SUV.
Maserati may be seen as a fairly niche brand, but it's big news that a GT, a super sports car, a sport saloon, a medium SUV and a large SUV will all have electric powertrain options in the next few years.
By 2030, all Maserati models will be fully electric. Maserati says that it will be ahead of its Italian luxury brand rivals in the race to electrify.
Maserati's plan is part of the Stellantis 'Dare Forward 2030' strategy announced on 1st March. All of Maserati's new models adopting electric powertrains will be developed, engineered and produced 100% in Italy.
As with its other brands, Stellantis is evidently doing something right, as in 2021 Maserati achieved 41% year-on-year global sales growth, and an increase in its global market share to 2.4%, with a 2.9% market share in North America and a 2.7% market share in China.