Alpine marks the beginning of a new era with the A290_β electric 'Hot Hatch'
The new-generation A290_β, a small B-segment electric sports car, marks the beginning of a new era for Alpine.
The Alpine A290 will be a B-segment compact electric 'hot hatch', previewed by the A290_β (A290 beta) show car.
With two electric motors at the front, and looking suspiciously like the forthcoming electric Renault 5 on the outside, the A290's interior only has three seats, in concept form at least, with the driver's seat in the centre, with two passengers - one on either side - slightly behind the driver.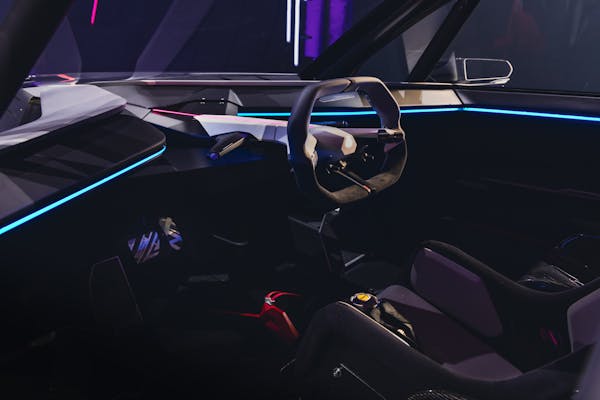 The interior features a dashboard shaped like an arrow, 100% raw carbon lightweight bucket seats, safety harnesses, and a motorsport-inspired steering wheel with features such as a red OV (Overtake) button to deliver a 10-second power boost, derived from Formula 1.
The steering wheel in the production sports car will include several of the functions in the show car, including the Overtake button, charge and driving mode selector (there are three driving modes for tracks: Wet, Dry and Full), as well as the radio, ABS settings and the pit-lane speed-limiting button.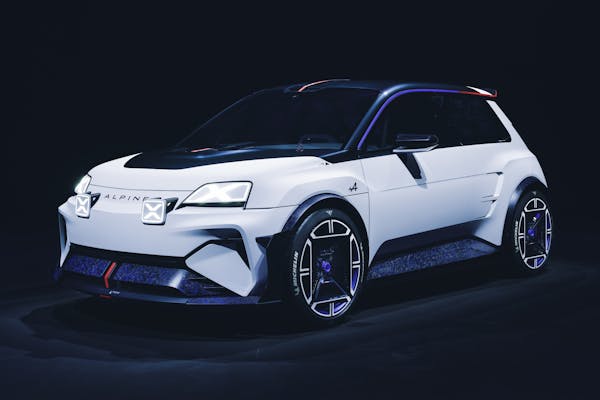 The show car has no screens inside; however, it does have a slim head-up display over the steering wheel which shows essential information such as speed and battery charge. The Alpine A290 has torque vectoring technology, which controls the torque reaching each wheel separately and an all-new multi-link rear axle.
The show car is 4.05 metres long, 1.85 metres wide and 1.48 metres high, with a short wheelbase and wide track. There are 'ultra-slim floating rear-view mirrors', visible battery fans, and two X-shaped sets of lights at the front – which are due to make it into production. The A290_β's aluminium wheels, featuring three colours, are also expected to appear on the production car.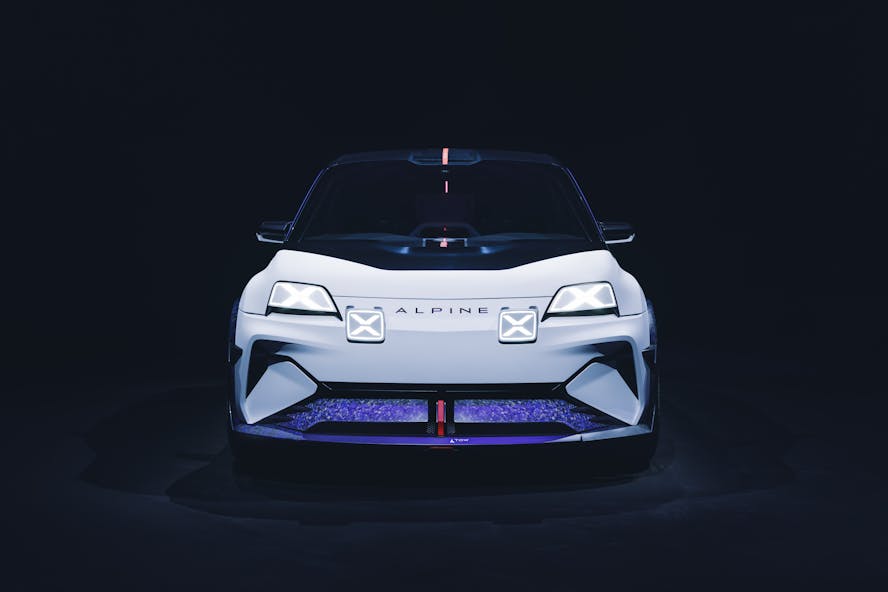 The Alpine A290 is due to be launched in 2024 as the first of three models in the brand's future 'Dream Garage'. The other two models will be a GT crossover and the A110's replacement; all will be 100% electric.
Our electric car lease special offers
£2,713.18 Initial rental (ex. VAT)
£3,255.81 Initial rental (inc. VAT)
48 Month term
5000 Annual mileage
Subject to status and conditions + arrangement fee
£301.

46
Business contract hire per month (ex. VAT)
£361.

76
Personal contract hire per month (inc. VAT)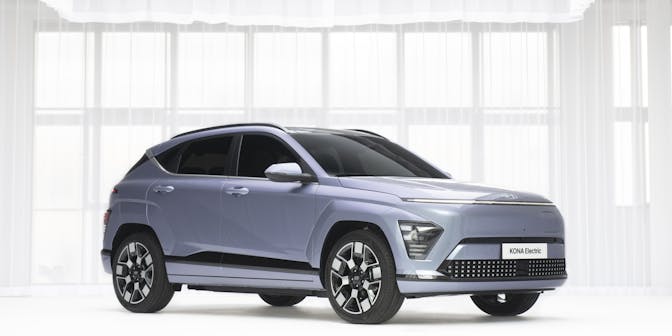 £2,067.67 Initial rental (ex. VAT)
£2,481.20 Initial rental (inc. VAT)
48 Month term
5000 Annual mileage
Subject to status and conditions + arrangement fee
£229.

74
Business contract hire per month (ex. VAT)
£275.

69
Personal contract hire per month (inc. VAT)
£2,728.44 Initial rental (ex. VAT)
£3,274.13 Initial rental (inc. VAT)
24 Month term
5000 Annual mileage
Subject to status and conditions + arrangement fee
£303.

16
Business contract hire per month (ex. VAT)
£363.

79
Personal contract hire per month (inc. VAT)