EVs account for 20% of all new car registrations in August 2023
The new car market experienced a 24.4% increase in August, with battery electric cars accounting for 20.1% of new vehicles. However, concerns over the Zero Emission Vehicle Mandate's delay threaten decarbonisation.
Battery electric cars accounted for 20.1% of new cars registered in August 2023, the highest monthly market share for the year, according to the latest figures from the Society of Motor Manufacturers and Traders (SMMT).
This is an increase of 72.3%, an August record, and the highest recorded since last December. A total of 17,234 battery electric cars were registered in August, compared to 5,574 diesel and mild hybrid diesel cars. In terms of the year to date, 193,221 battery electric cars have been bought – a 40.5% increase compared to last year.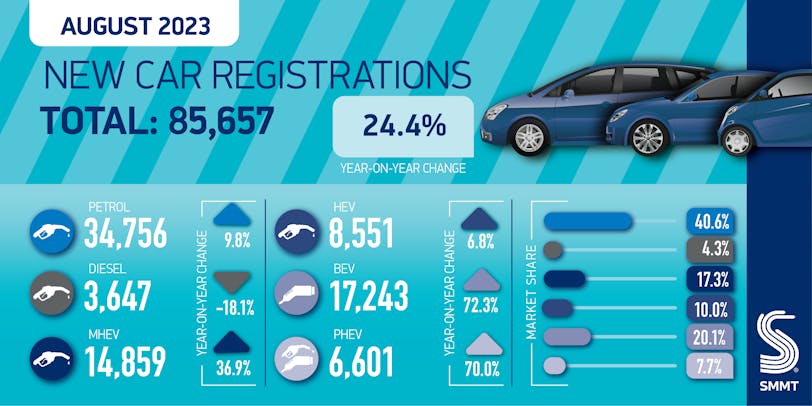 The Tesla Model Y was the second best-selling car in August, with the Tesla Model 3 at number six. The Tesla Model Y is also the third best-selling car in terms of the year to date.
The SMMT uses the term 'electrified vehicles' to cover battery electric cars, plug-in hybrids and hybrids; demand for this category of electrified vehicles continued to grow, accounting for almost four in 10 (37.8%) new cars reaching the road.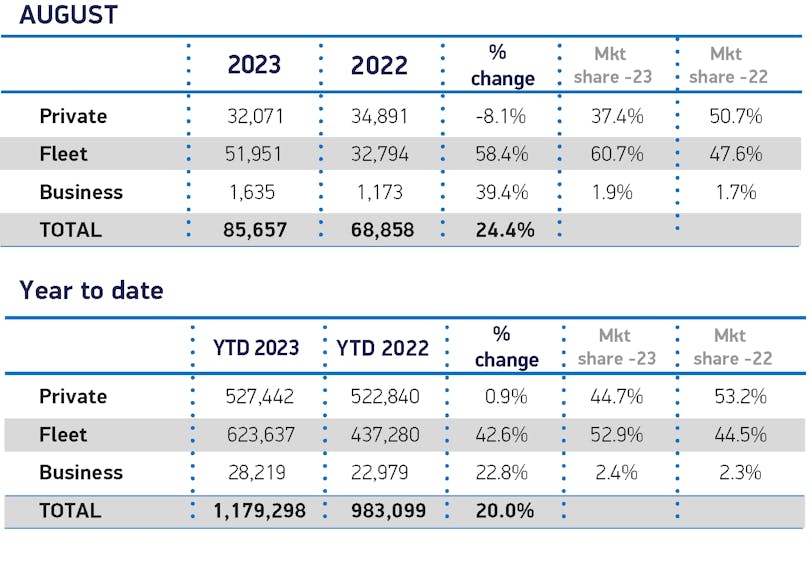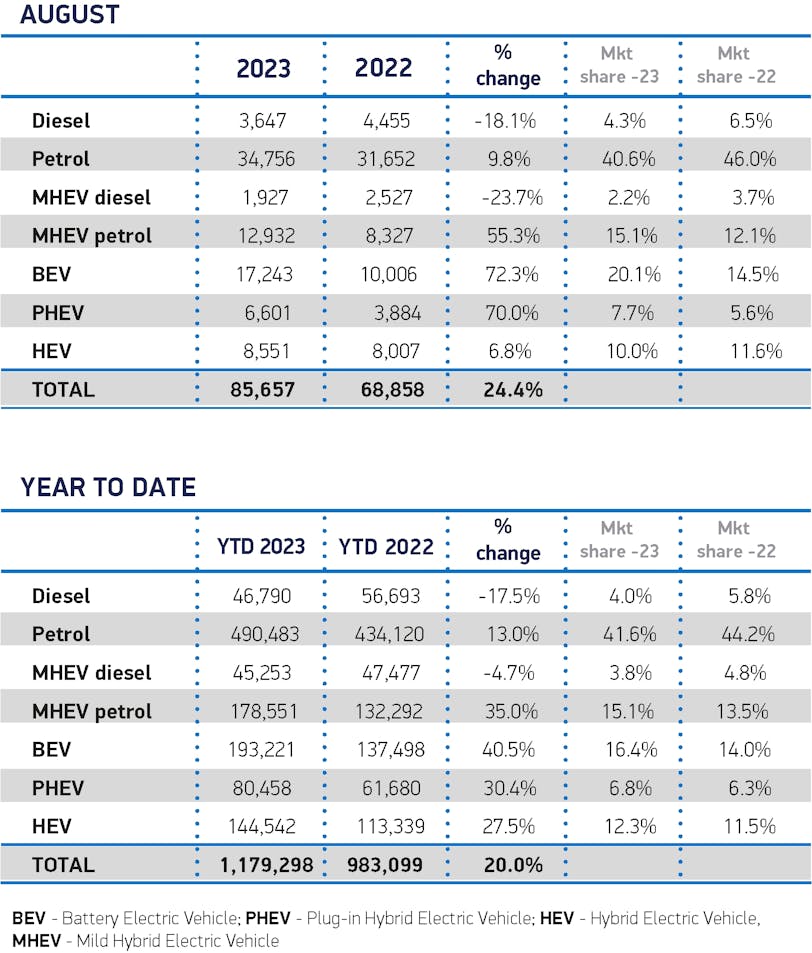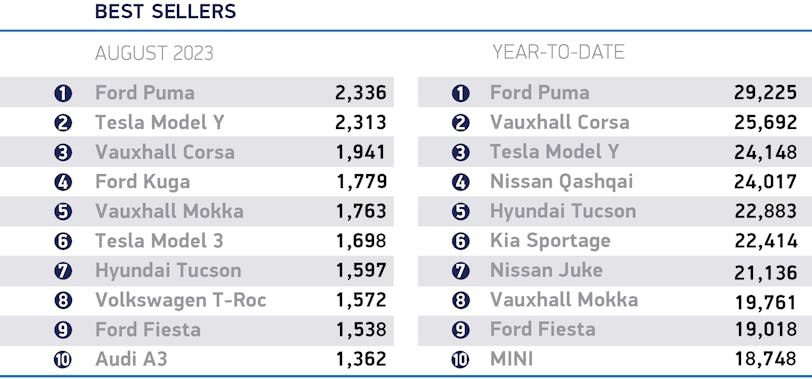 Overall, the new car market grew 24.4% in August, with the increase driven by a surge in registrations by large fleets, rising 58.4% to 51,951 units, while business registrations grew 39.4% to 1,635 units. There has been a total of 623,637 fleet registrations to date in 2023, and 28,219 business registrations, for all powertrain types.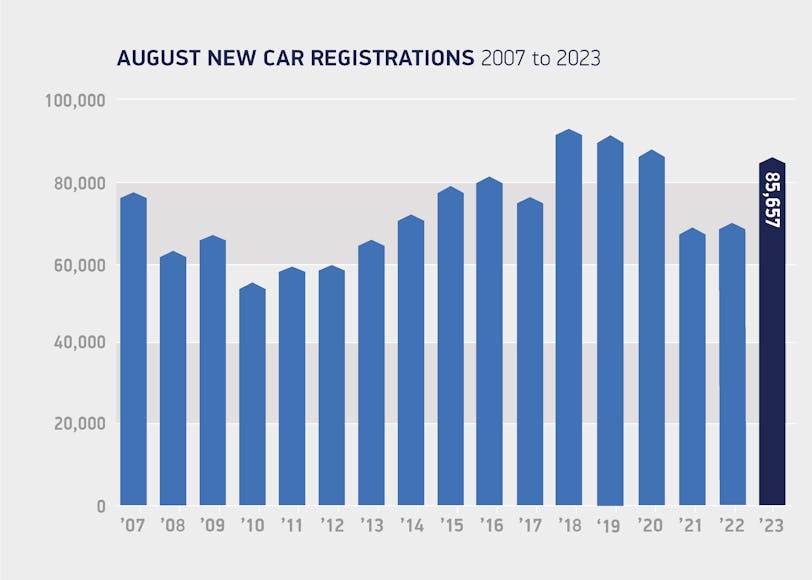 August is typically a quieter month for new car registrations, with many buyers choosing to wait until the September number plate change, however an increase of 16,799 units means the sector is now entering a second year of growth.
A Zero Emission Vehicle Mandate is due to be introduced in January 2024, which will mandate vehicle manufacturers to sell increasing percentages of zero emission cars and vans each year to 2030 and 2035, however the proposed ZEV Mandate has not yet been approved by the government.
Our electric car lease special offers
£2,524.26 Initial rental (ex. VAT)
£3,029.11 Initial rental (inc. VAT)
48 Month term
5000 Annual mileage
Subject to status and conditions + arrangement fee
£280.

47
Business contract hire per month (ex. VAT)
£336.

57
Personal contract hire per month (inc. VAT)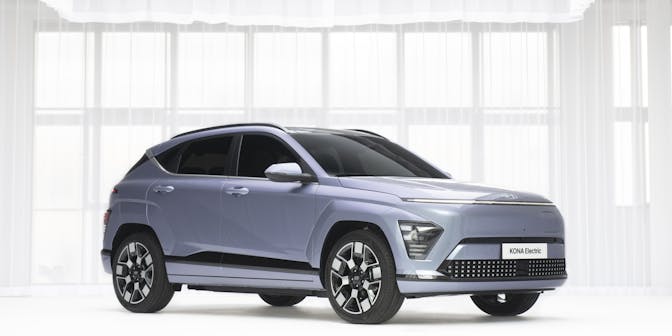 £2,067.67 Initial rental (ex. VAT)
£2,481.20 Initial rental (inc. VAT)
48 Month term
5000 Annual mileage
Subject to status and conditions + arrangement fee
£229.

74
Business contract hire per month (ex. VAT)
£275.

69
Personal contract hire per month (inc. VAT)
£2,676.21 Initial rental (ex. VAT)
£3,211.46 Initial rental (inc. VAT)
48 Month term
5000 Annual mileage
Subject to status and conditions + arrangement fee
£297.

36
Business contract hire per month (ex. VAT)
£356.

83
Personal contract hire per month (inc. VAT)