BMW Group to introduce all-vegan interiors in 2023
BMW and Mini have confirmed plans to introduce vegan-friendly interiors which reduces CO2e emissions by as much as 85%
Leading carmaker BMW Group, which includes Mini among its brands, has announced plans to release wholly vegan friendly interiors on some of its range in 2023.
While many car brands have offered Alcantara clad seats for many years - which negates the need of using leather - many steering wheels have remained clad in leather due to the need of it being durable and to remain 'premium' for the life of the vehicle.
However, BMW has now confirmed that starting next year, there option will be available for customers to select a vegan-friendly alternative on the steering wheel.
So why is this important?
It is well known that cattle and leather products produce a lot of CO2 and require significant amounts of land and raw materials, therefore by removing animal-based products from vehicles - whether conventionally powered or battery powered - reduces the overall impact of that vehicle on the environment. BMW estimates that CO2e emissions will be reduced by as much as 85% by customers making the move to all-vegan interiors, due to the amount of methane produced by cattle!
BMW Group is still planning on going fully climate neutral by 2050 and no doubt that the choice of materials used within the cabin of their vehicles will play an important role in helping to reduce the impact of BMW badged cars on the planet.
Our latest BMW lease offers...
Saloon
Up to 335 miles range
£3,591.00 Initial rental (ex. VAT)
£4,309.20 Initial rental (inc. VAT)
48 Month term
5000 Annual mileage
Subject to status and conditions + arrangement fee
From
£399.

00
per month (ex. VAT)
From
£478.

80
per month (inc. VAT)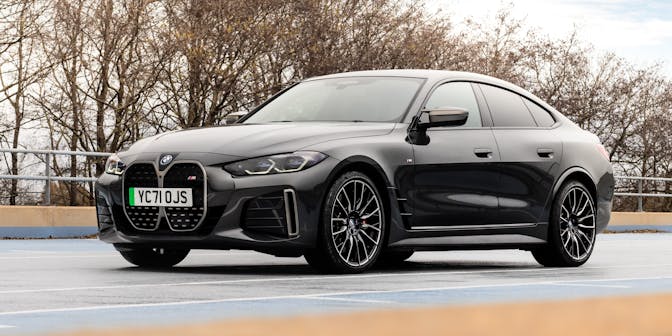 £9,286.63 Initial rental (ex. VAT)
£11,143.96 Initial rental (inc. VAT)
48 Month term
5000 Annual mileage
Subject to status and conditions + arrangement fee
From
£1,031.

85
per month (ex. VAT)
From
£1,238.

22
per month (inc. VAT)