The BMW eDrive20 joins the third-gen X1 lineup, providing a cheaper model with a boosted range
BMW introduces a new entry-level iX1 electric SUV with a more economical powertrain option, featuring a single electric motor, allowing for longer travel between charges compared to the twin-motor xDrive30 version, available for UK orders.
BMW, in line with some other manufacturers, adds a number at the end of its model names to reflect the car's hierarchy in terms of performance. For example, the BMW iX M60 is the performance version of the iX range.
We already have the iX1 xDrive30, and now BMW has announced the iX1 eDrive20. With a '20' in its name, this sounds like a low-performance model, however, the new entry-level model still offers a respectable power output of 204 hp (with temporary boost), a 0 to 62 mph acceleration time of 8.6 seconds, and a longer electric range than the iX1 xDrive30 - up to 296 miles (WLTP) from its 64.7 kWh battery.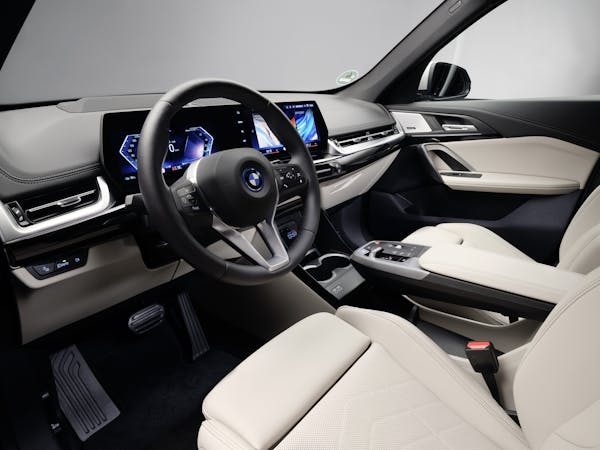 The iX1 eDrive20 uses the company's fifth-generation BMW eDrive technology, with a drive unit on the front axle. It can rapid charge at up to 130 kW, when a 10% - 80% charge can take just 29 minutes. It can also charge at up to 11 kW AC (using three-phase workplace charging in the UK), when a 0% - 100% charge can be achieved within 6.5 hours. Three-phase AC charging of up to 22 kW is available as an option, which reduces charging time to 3.45 hours.
BMW's latest iDrive features the new BMW Operating System 9 with an improved menu structure and a redesigned start screen with 'QuickSelect', which enables functions to be accessed directly without having to switch between various sub-menus.
The iX1 eDrive20 – which most people would describe as a compact SUV, but BMW instead calls it a Sports Activity Vehicle (SAV) – is available with:
The iX1 eDrive20 will be available for delivery in the UK from the start of production in November 2023 at a price of £44,560 for the Sport model, £46,560 for the xLine trim, and £49,310 for the M Sport model.
Our electric car lease special offers
£2,713.18 Initial rental (ex. VAT)
£3,255.81 Initial rental (inc. VAT)
48 Month term
5000 Annual mileage
Subject to status and conditions + arrangement fee
£301.

46
Business contract hire per month (ex. VAT)
£361.

76
Personal contract hire per month (inc. VAT)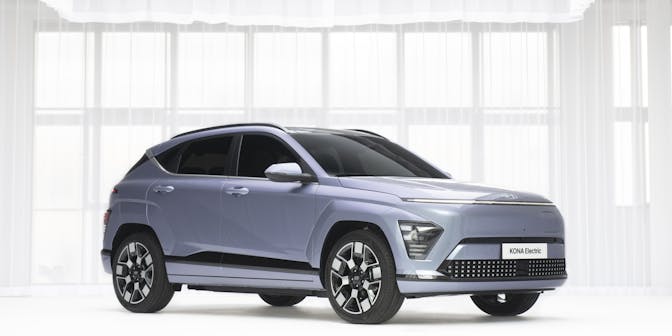 £1,951.79 Initial rental (ex. VAT)
£2,342.15 Initial rental (inc. VAT)
48 Month term
5000 Annual mileage
Subject to status and conditions + arrangement fee
£216.

87
Business contract hire per month (ex. VAT)
£260.

24
Personal contract hire per month (inc. VAT)
£2,728.44 Initial rental (ex. VAT)
£3,274.13 Initial rental (inc. VAT)
24 Month term
5000 Annual mileage
Subject to status and conditions + arrangement fee
£303.

16
Business contract hire per month (ex. VAT)
£363.

79
Personal contract hire per month (inc. VAT)