BMW Vision Neue Klasse is the brand's new EV due in 2025
The BMW Vision Neue Klasse design concept showcases what the brand's next generation of vehicles will look like – and the first production version will be on sale in 2025
The sixth generation of BMW eDrive technology will improve the range of Neue Klasse models by 30 percent, and the charging speed will be up to 30 percent faster, resulting in overall vehicle efficiency increasing by up to 25 percent.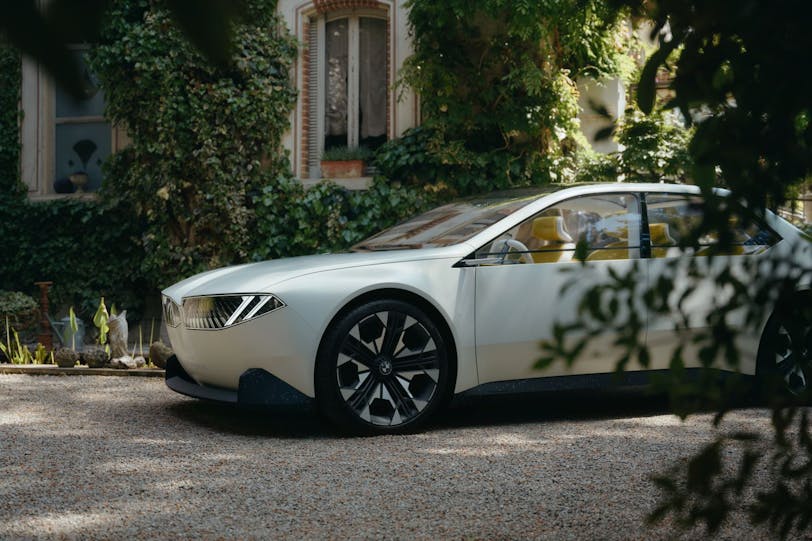 The Vision Neue Klasse will have optimised weight, air and rolling resistance, as well as intelligent heat management. In addition to highly efficient electric motors, advances in the new BMW eDrive technology include newly-developed round battery cells, with more than 20 percent higher energy density than that of the prismatic cells previously used.
Unveiled for the first time in public at the IAA Mobility 2023 International Motor Show in Munich, the electric BMW Vision Neue Klasse has a clean design language, with a slight retro feel, that will be applied across different Neue Klasse models.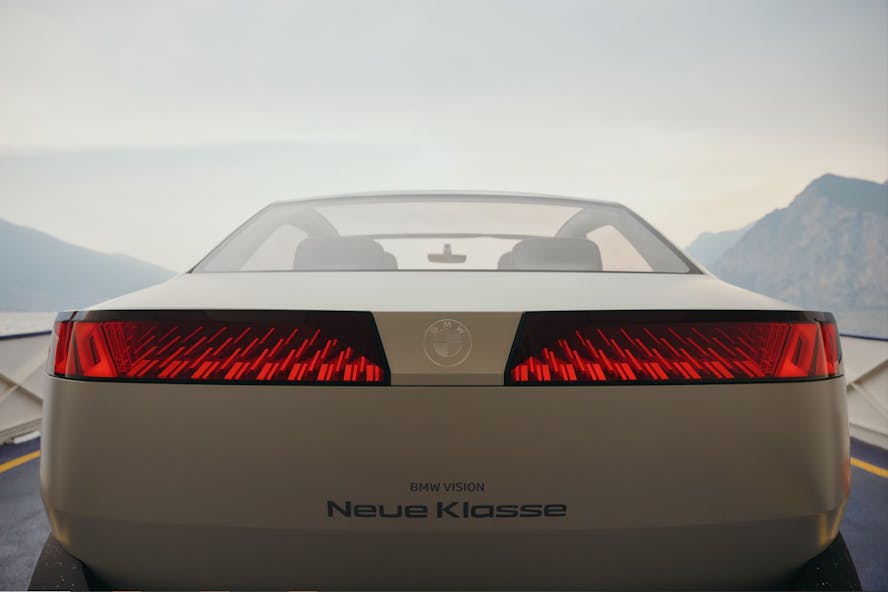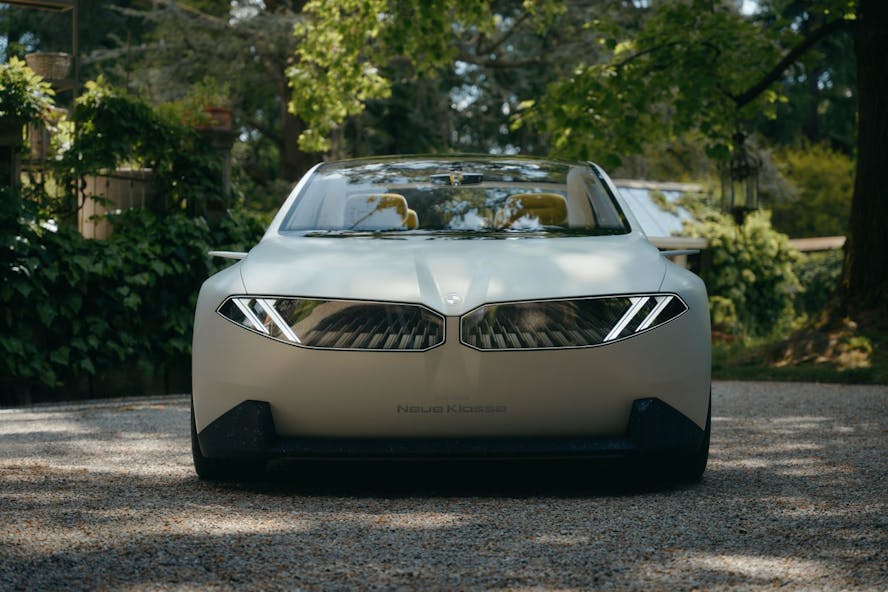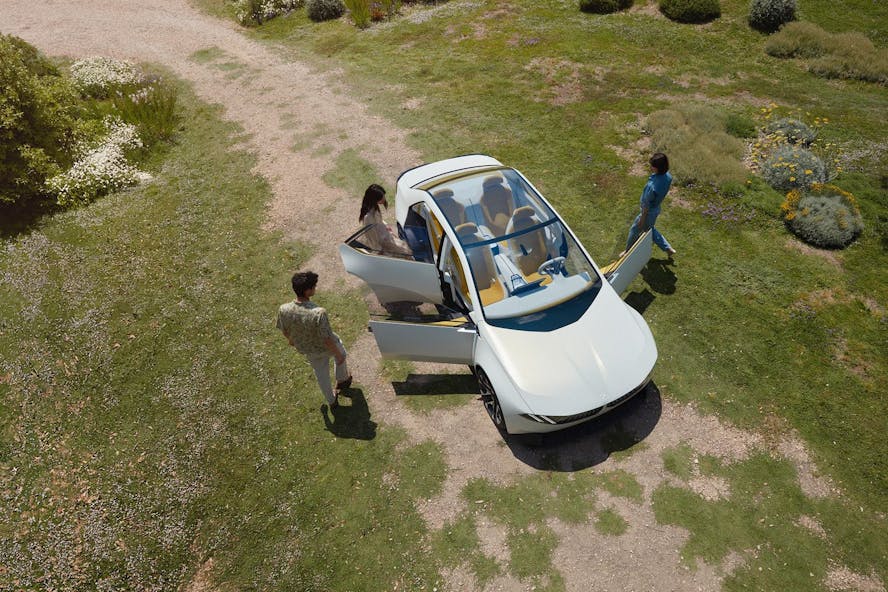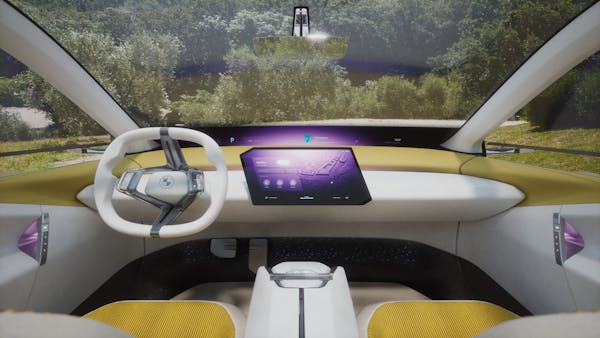 The new, fully-electric vehicle architecture also opens up new possibilities for the interior design, which features the next generation of BMW iDrive – this means that physical buttons have virtually disappeared completely. BMW says that "human-car interaction takes place through the BMW Panoramic Vision, the Central Display (in the shape of a parallelogram), multifunction buttons on the steering wheel, and the voice control of the BMW Intelligent Personal Assistant."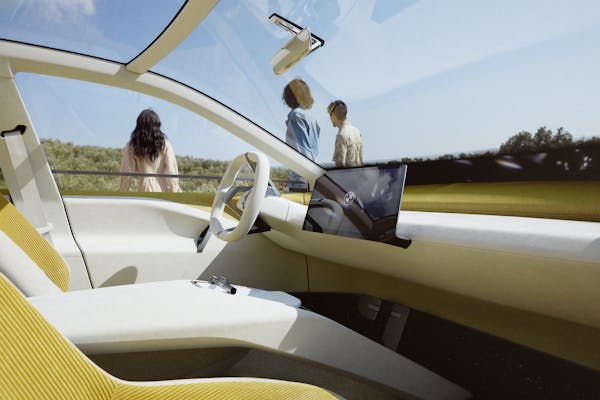 BMW Panoramic Vision, available for the first time in the Neue Klasse, projects information at what BMW believes is the ideal height into the driver's line of sight and, for the first time, across the entire width of the windscreen. The existing BMW Head-Up Display will remain, but will be enhanced in the production models of the Neue Klasse.
Both the driver and front passenger are able to interact with information displayed on BMW Panoramic Vision, with the driver being able to move content on the Central Display to the Panoramic Vision.
'My Modes' are already present in today's BMWs, and these will be further developed in the next version of BMW iDrive.
The BMW Vision Neue Klasse interior is completely free of decorative chrome or leather, helping to reduce the carbon footprint of the production process.
£2,524.26 Initial rental (ex. VAT)
£3,029.11 Initial rental (inc. VAT)
48 Month term
5000 Annual mileage
Subject to status and conditions + arrangement fee
£280.

47
Business contract hire per month (ex. VAT)
£336.

57
Personal contract hire per month (inc. VAT)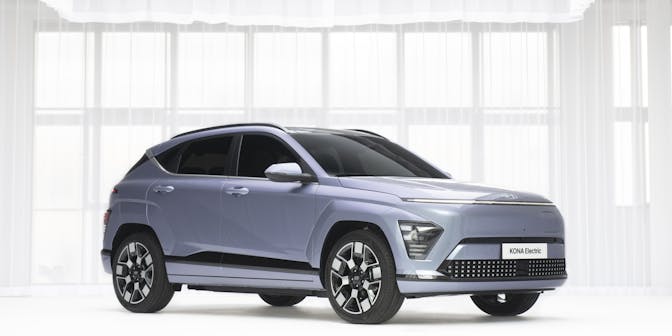 £2,067.67 Initial rental (ex. VAT)
£2,481.20 Initial rental (inc. VAT)
48 Month term
5000 Annual mileage
Subject to status and conditions + arrangement fee
£229.

74
Business contract hire per month (ex. VAT)
£275.

69
Personal contract hire per month (inc. VAT)
£2,676.21 Initial rental (ex. VAT)
£3,211.46 Initial rental (inc. VAT)
48 Month term
5000 Annual mileage
Subject to status and conditions + arrangement fee
£297.

36
Business contract hire per month (ex. VAT)
£356.

83
Personal contract hire per month (inc. VAT)