BYD showcases 6 new electric vehicles at the Munich Motor Show 2023
BYD showcased six new electric cars and innovative technology at IAA 2023 in Munich, and introduced the DENZA D9 as part of its luxury sub-brand, DENZA, to the European market.
The BYD ATTO 3 is a C-segment SUV that went on sale earlier in the year, and the BYD DOLPHIN, a C-segment hatchback, is due to be launched in the UK in September.
The BYD SEAL, a D-segment saloon, will arrive in Europe this autumn, along with the BYD SEAL U, a D-segment SUV.
Also in the pipeline is the BYD HAN, an E-segment saloon, and the BYD TANG, an E-segment SUV.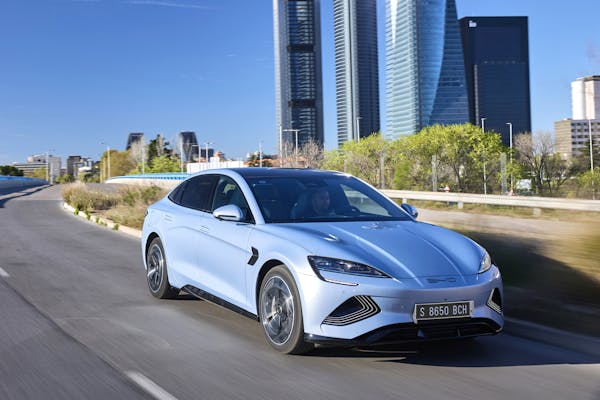 The BYD SEAL U ('Utility') SUV will have its European premiere at the IAA Motor Show in Munich from 5-10 September. The SEAL U comes in two trim levels; the Comfort version has a 71.8 kWh BYD Blade Battery with a 260-mile WLTP range, and the Design version has an 87 kWh Blade Battery with a 310-mile WLTP range.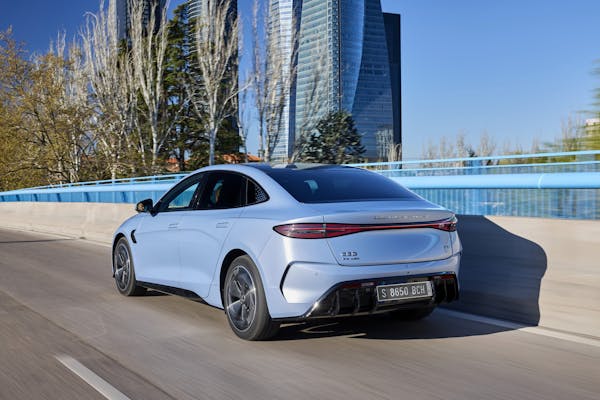 The BYD SEAL saloon features BYD's latest CTB (Cell-to-Body) technology which integrates the body and Blade Battery for improved structural strength. The SEAL has an 82.5 kWh BYD Blade Battery with a range of 353 miles or 322 miles depending on the trim level – there's a rear-wheel drive 'Design' version with 230 kW, or an all-wheel-drive 'Excellence' offering 390 kW. The SEAL also benefits from BYD's latest iTAC (Intelligent Torque Adaption Control).
As if all that wasn't enough, BYD is also introducing its luxury sub-brand DENZA to European audiences for the very first time, a joint venture between BYD and Mercedes-Benz. The DENZA D9, a people carrier offering a 7-seat capacity, with a 2+2+3 layout, will be on display at IAA Munich.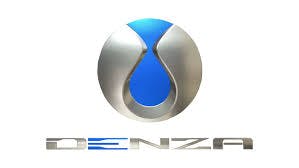 BYD describes itself as the world's leading manufacturer of new energy vehicles. The company was founded in 1995 as a battery maker, with BYD Auto, the automotive subsidiary of BYD, founded in 2003. BYD has been the leading brand for new energy (pure electric and plug-in hybrid) passenger vehicle sales in China for nine years in a row, and its new energy vehicles are now in six continents, over 70 countries and regions, and more than 400 cities.
Our electric car lease special offers
£2,713.18 Initial rental (ex. VAT)
£3,255.81 Initial rental (inc. VAT)
48 Month term
5000 Annual mileage
Subject to status and conditions + arrangement fee
£301.

46
Business contract hire per month (ex. VAT)
£361.

76
Personal contract hire per month (inc. VAT)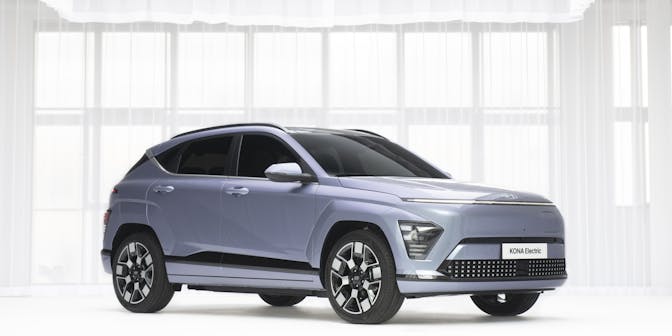 £2,067.67 Initial rental (ex. VAT)
£2,481.20 Initial rental (inc. VAT)
48 Month term
5000 Annual mileage
Subject to status and conditions + arrangement fee
£229.

74
Business contract hire per month (ex. VAT)
£275.

69
Personal contract hire per month (inc. VAT)
£2,728.44 Initial rental (ex. VAT)
£3,274.13 Initial rental (inc. VAT)
24 Month term
5000 Annual mileage
Subject to status and conditions + arrangement fee
£303.

16
Business contract hire per month (ex. VAT)
£363.

79
Personal contract hire per month (inc. VAT)