Carbon impact of private jets and aviation
We take a closer look at the carbon impact of aviation and private jet use
It's easy to be tempted by a bargain flight to a sunny destination, but there are hidden costs to those cheap and not-so-cheerful aeroplane journeys, and we don't just mean a lack of legroom. Studies are continually reinforcing the view that flying has a detrimental impact on the environment, and if we're to avoid the worst effects of climate change, experts say that we'll likely have to adjust how we get from point A to point B. 
This is an idea that many people across the globe support. In the UK, around 70% of people say they're willing to take fewer flights in order to better serve the fight against climate change; in China and Portugal, it rises to 80%. That's the kind of collective spirit the world needs if we're going to come together to create a planet that is livable for future generations.
Of course, debates around flying and climate change can often be controversial, with many opposing views being aired. There's one aspect of flying, however, that seems to unite everyone apart from the people involved in it: private travel. This has become a hot topic recently due to the revelation that many rich and famous people use private jets for car-appropriate journeys. The singer Drake, for instance, took multiple 15-minute flights for a trip that could have taken forty-five minutes in a car or train.
So how bad is commercial and private flying for the environment? Let's take a look.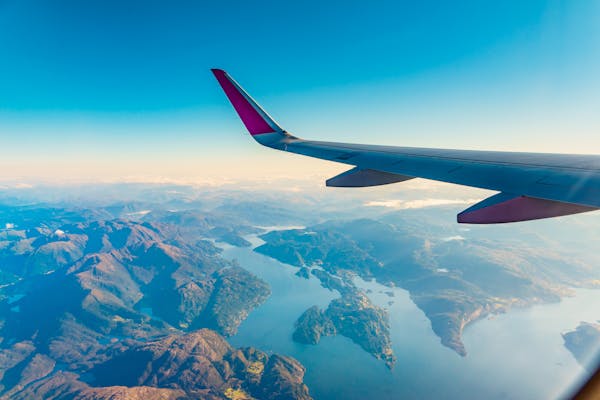 The problem of flying
Is flying bad for the environment? In a word: yes. Getting a plane off the ground — and keeping it off the ground — is extremely energy intensive, and currently, there is no way to power flights using renewable energy. They depend on fossil fuels and thus produce a lot of carbon emissions. 
That means that every time you take a flight, you need to engage in another round of carbon counting; one long-haul flight, such as from London to New York, produces around 986 kg of CO2 per passenger, which is more than the average person in dozens of countries use in an entire year. If you take a round-trip, then you'll have used more energy than it takes to heat an average European home for an entire year.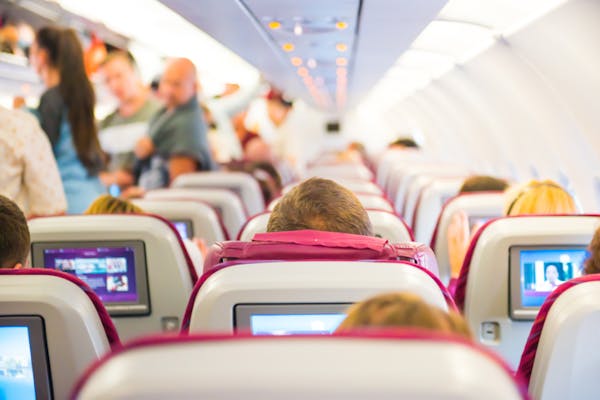 Private jet flights: The environmental impacts
Commercial flying isn't great for the environment. But we can at least say that most people are not taking too many long-haul flights each year. Many people aren't taking any flights in a single year. 
The same can not be said of people who have — or can access — a private jet for their travel. Studies have shown that this type of travel is 5 to 14 times more damaging, per passenger, to the planet than commercial flying. There's obvious prestige attached to flying privately, but in reality, the hidden costs are more damaging than cheap short-haul commercial flights.
The "private flying" issue has become more pressing in recent years. This is due to, first, a greater understanding of the problem, which has shone a light on an aspect of travel that wasn't fully understood in the past. The other issue is that more people than ever are taking private flights. In fifteen years alone, from 2005 to 2020, there was a 31% increase in emissions from private planes. This is a greater increase than commercial flying. 
In a direct commercial plane v. private plane comparison, commercial planes obviously have a bigger footprint. But commercial planes carry hundreds of people; private planes can carry a handful of passengers, or even just one (excluding the pilot). That would be fine if everything was OK, but when the world's population is very much at risk from climate change, it comes across as out of touch.
London to New York by aeroplane
Research by Real World Visuals shows the CO2 impact of flying between London and New York
What does the future hold?
The aviation industry has been promising for some time to reduce its carbon emissions, but the technological innovation that would make that possible has not yet been forthcoming. Many airlines are investing money to find a solution to make air travel more sustainable, however, including improving their operations, updating their planes to increase efficiency, and offering carbon offsets to customers. 
As for private planes, the growing scrutiny of short-haul flights along with flight-shaming suggests that the number of private journeys could reduce. But in truth, a radical reduction will probably need legislative intervention. 
On a personal level, you can reduce your carbon footprint by flying less, choosing an eco-responsible airline, and investing in sustainable travel methods, such as an electric vehicle.
Our latest electric car lease offers...
£2,713.18 Initial rental (ex. VAT)
£3,255.81 Initial rental (inc. VAT)
48 Month term
5000 Annual mileage
Subject to status and conditions + arrangement fee
£301.

46
Business contract hire per month (ex. VAT)
£361.

76
Personal contract hire per month (inc. VAT)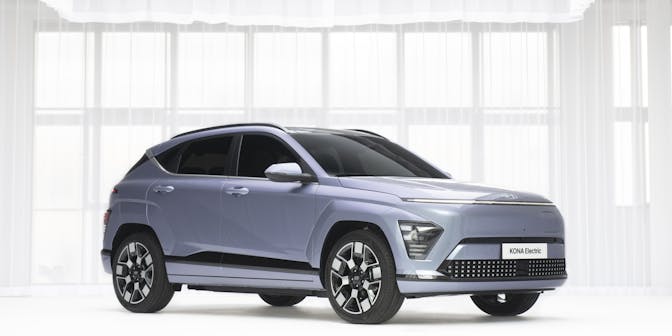 £1,951.79 Initial rental (ex. VAT)
£2,342.15 Initial rental (inc. VAT)
48 Month term
5000 Annual mileage
Subject to status and conditions + arrangement fee
£216.

87
Business contract hire per month (ex. VAT)
£260.

24
Personal contract hire per month (inc. VAT)
£2,728.44 Initial rental (ex. VAT)
£3,274.13 Initial rental (inc. VAT)
24 Month term
5000 Annual mileage
Subject to status and conditions + arrangement fee
£303.

16
Business contract hire per month (ex. VAT)
£363.

79
Personal contract hire per month (inc. VAT)