Caterham reveals Project V as their vision of the future at the Festival of Speed
Caterham, a British manufacturer known for keeping the Lotus Seven ethos alive, has made a huge step towards the mainstream by debuting Project V and EV Seven at the Goodwood Festival of Speed, two brand-new all-electric concept cars demonstrating their vision for the future.
Caterham is best known for its Caterham Seven sports car, which is all about lightness, in order to deliver an agile driving experience. Electric vehicles have many qualities, but, due to their heavy batteries, lightness is not one of these. So it was always going to be interesting to see how sports car companies such as Caterham address the challenges of making an electric vehicle even lighter.
We now have an insight into how the company will approach an electric sports car, with the reveal of the Caterham Project V concept car at the Goodwood Festival of Speed.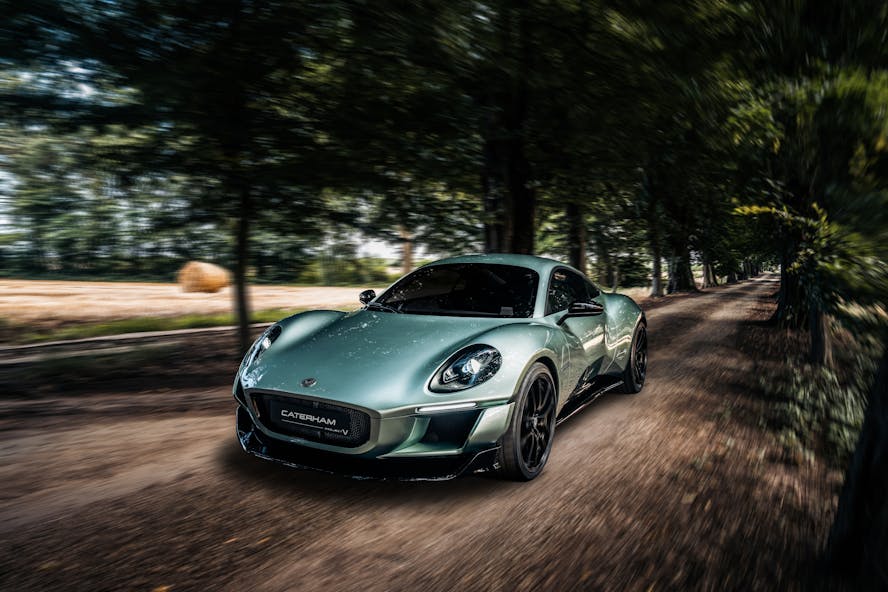 The most important news? Caterham is targeting a kerb weight of 1,190kg for the Project V show car, which has a 2+1 seating layout – although 2+2 is optional. This is much lighter than any other electric car on sale (the lightest EVs are around 1,500kg, but most are 2,000kg or more).
Caterham says it is achieving this reduced mass by using an innovative carbon fibre and aluminium composite chassis, along with a minimalist design philosophy – and designing Project V as an electric vehicle from the start.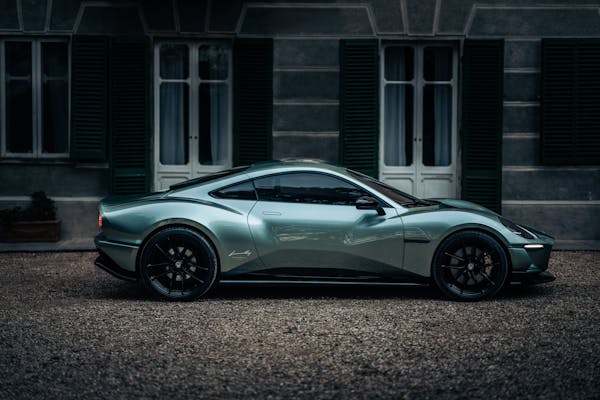 Project V's battery electric powertrain has a 200 kW (272 PS) single motor mounted in the rear axle. This is paired with a 55 kWh lithium-ion battery pack with advanced thermal management, and the ability to recharge from 20%-80% in as little as 15 minutes using a 150 kW DC rapid charger.
With an acceleration of 0-62 mph in less than 4.5 seconds, Project V will have an estimated top speed of 143 mph and a target WLTP range of 249 miles.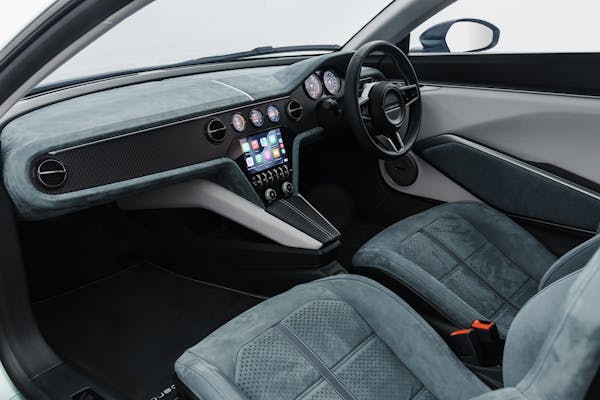 The interior features a simple, driver-focused infotainment system with smartphone mirroring, with Normal, Sport and Sprint driving modes that adjust acceleration and steering.
Project V has been created by Caterham's Chief Designer, Anthony Jannarelly, and built by Italdesign. Caterham EVo has been established to handle all relevant business and investment interests related to Project V.
Caterham says that Project V – which the company stresses doesn't replace the Seven – could be brought to market towards the end of 2025 or early 2026 with a target price starting from less than £80,000.
Our electric car lease special offers
£2,713.18 Initial rental (ex. VAT)
£3,255.81 Initial rental (inc. VAT)
48 Month term
5000 Annual mileage
Subject to status and conditions + arrangement fee
£301.

46
Business contract hire per month (ex. VAT)
£361.

76
Personal contract hire per month (inc. VAT)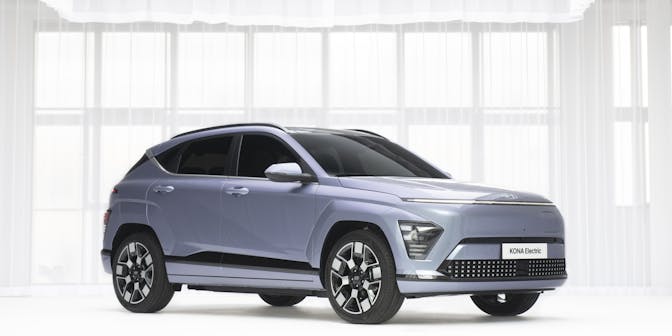 £1,951.79 Initial rental (ex. VAT)
£2,342.15 Initial rental (inc. VAT)
48 Month term
5000 Annual mileage
Subject to status and conditions + arrangement fee
£216.

87
Business contract hire per month (ex. VAT)
£260.

24
Personal contract hire per month (inc. VAT)
£2,728.44 Initial rental (ex. VAT)
£3,274.13 Initial rental (inc. VAT)
24 Month term
5000 Annual mileage
Subject to status and conditions + arrangement fee
£303.

16
Business contract hire per month (ex. VAT)
£363.

79
Personal contract hire per month (inc. VAT)