Electric becomes mainstream with Vauxhall Astra and Astra Sports Tourer EVs
Arriving in 2023, Vauxhall expand their all-electric passenger car line-up with two new additions.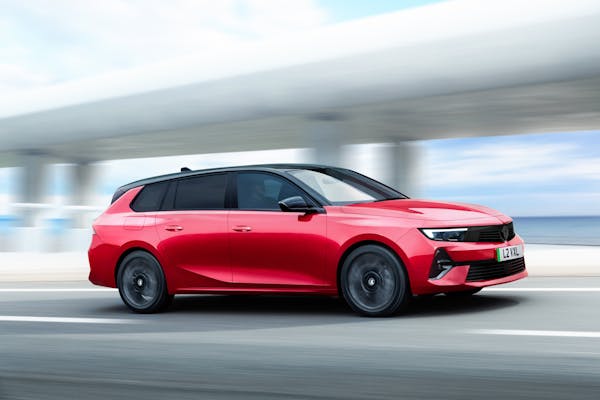 The Vauxhall Corsa went electric in 2020, followed by the Mokka in 2021, but we've still not had an all-electric Astra, however this will be remedied in 2023.
By June of next year you'll be able to take delivery of the Astra Electric hatchback, and the Astra Sports Tourer Electric will be on our roads later in the year. There still aren't that many all-electric estate cars on sale, so the Astra will be a welcome addition, especially with its 516-litre boot, or 1,553 litres with the rear seats folded.
Stellantis' new 54kWh battery will be fitted – which is slightly larger than the previous 50kWh battery – giving an electric driving range of 258 miles (WLTP figure). The Astra will also feature the brand's normal maximum rapid charging rate of 100kW, which could potentially provide an 80% charge in 30 minutes.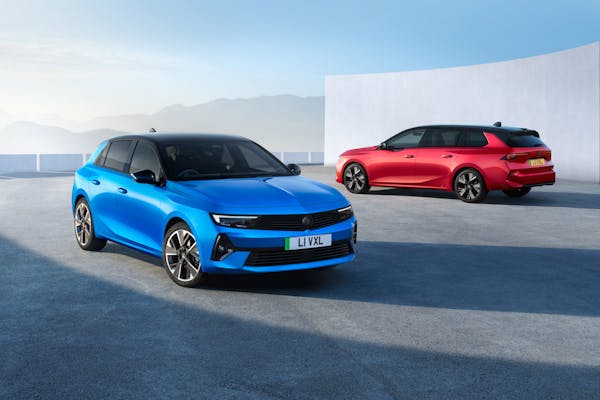 All Astra Electric models will come with a three-phase 11kW AC onboard charger as standard, meaning that it can take full advantage of workplace charging, which is faster than a domestic wallbox.
The Astra's dashboard features a head-up display unit, a 10-inch digital instrument cluster, and a 10-inch central display, with physical buttons retained for climate controls.
The new Astra Electric is available with Vauxhall's IntelliLux LED Pixel Light technology which features 84 individual LED elements per headlight to provide adaptive lighting based on the conditions.
Ordering for the new Astra Electric will open in early 2023, with ordering for the Astra Sports Tourer Electric opening in summer 2023. UK pricing and specification are yet to be announced.
Latest electric car lease offers...
£2,713.18 Initial rental (ex. VAT)
£3,255.81 Initial rental (inc. VAT)
48 Month term
5000 Annual mileage
Subject to status and conditions + arrangement fee
£301.

46
Business contract hire per month (ex. VAT)
£361.

76
Personal contract hire per month (inc. VAT)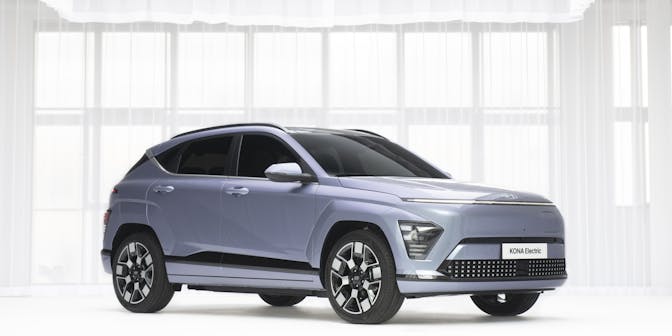 £2,067.67 Initial rental (ex. VAT)
£2,481.20 Initial rental (inc. VAT)
48 Month term
5000 Annual mileage
Subject to status and conditions + arrangement fee
£229.

74
Business contract hire per month (ex. VAT)
£275.

69
Personal contract hire per month (inc. VAT)
£2,728.44 Initial rental (ex. VAT)
£3,274.13 Initial rental (inc. VAT)
24 Month term
5000 Annual mileage
Subject to status and conditions + arrangement fee
£303.

16
Business contract hire per month (ex. VAT)
£363.

79
Personal contract hire per month (inc. VAT)