Europe's first all-season EV tyre from Vredestein
With their ground-breaking new tyres, Vredestein has set new standards for efficiency, noise, and environmental impact.
There are relatively few days each year when UK roads are covered in ice or snow, so the majority of motorists don't make the effort to swap their normal tyres for winter tyres. However all-season tyres exist, which perform well on snow and ice, as well as in summer.
The issue is that if you want an all-season tyre designed specifically for an electric vehicle, there haven't been many around, but that's just changed with the launch of the Vredestein Quatrac Pro EV – Europe's first all-season EV tyre.
Thanks to their batteries, EVs are heavier than petrol and diesel cars, and due to their electric motors, EVs generate more torque. Therefore tyres for EVs have to cope with both of these challenges, particularly the increased loads that EVs create during cornering and acceleration. The Vredestein Quatrac Pro EV has several structural features, including stiffer construction and asymmetric tread design, that have been introduced specifically to manage these issues.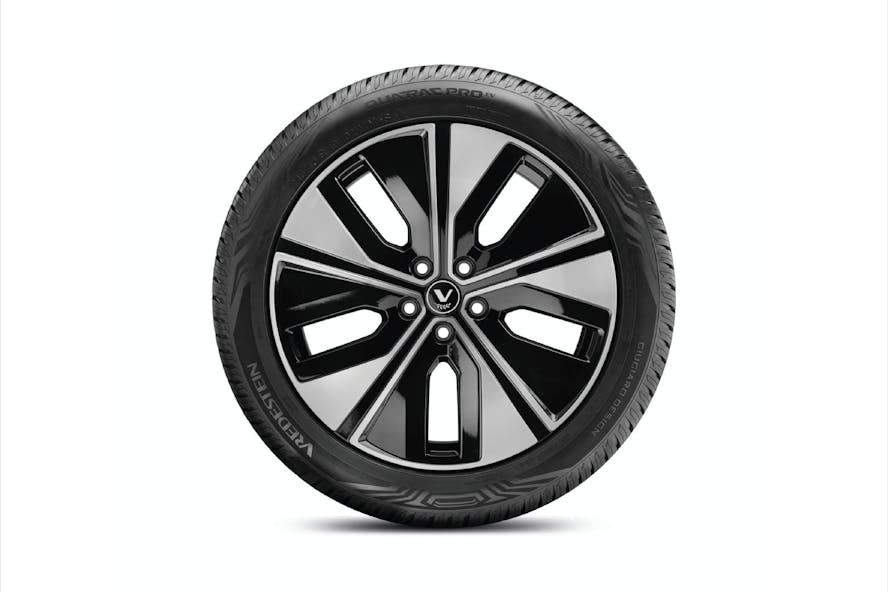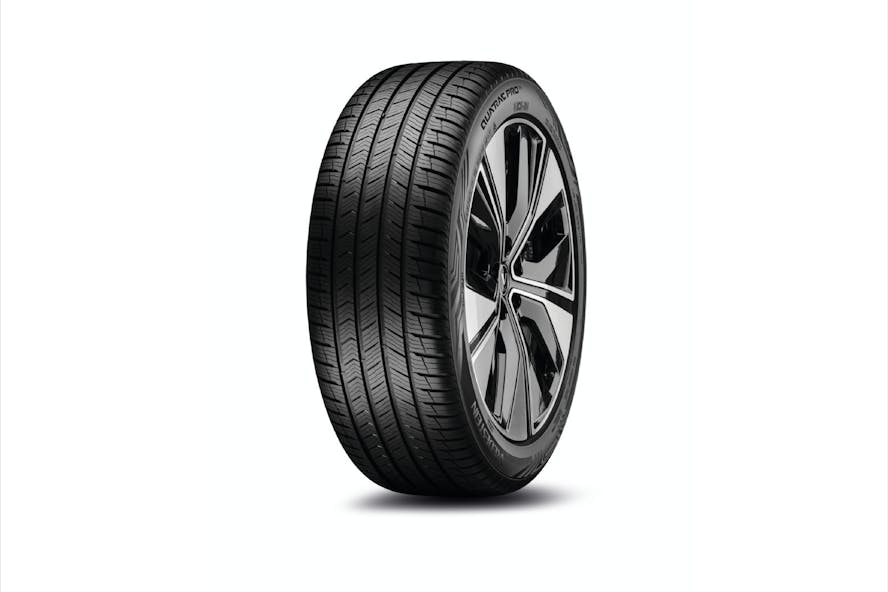 Rolling resistance of the Quatrac Pro EV is also 15% lower than the brand's best-performing equivalent non-EV tyre, boosting EV driving range, thanks to a blend of fourth-generation polymers and 'smart' silica for the tread compound, rim cushion and carcass.
Because of its ability to manage higher vehicle mass, the Quatrac Pro EV has become the first all-season tyre ever produced to be certified with the HL mark, signifying 'High Load' readiness (for the 255/40 R 20 variant). This confirms the tyre is able to carry 10% more weight than a reinforced 'Extra Load' (XL) tyre at the same pressure.
However the Quatrac Pro EV has a lighter construction and has a lower environmental impact during production.
The Quatrac Pro EV is also designed to be capable in winter conditions. The sipes are deeper than a typical all-season tyre, to enable controlled movement of the tread blocks to aid grip and traction in snow throughout its life. There's also a high silica content in the tread, coupled with stiffer blocks and inter-connected 'bridges' on the shoulders.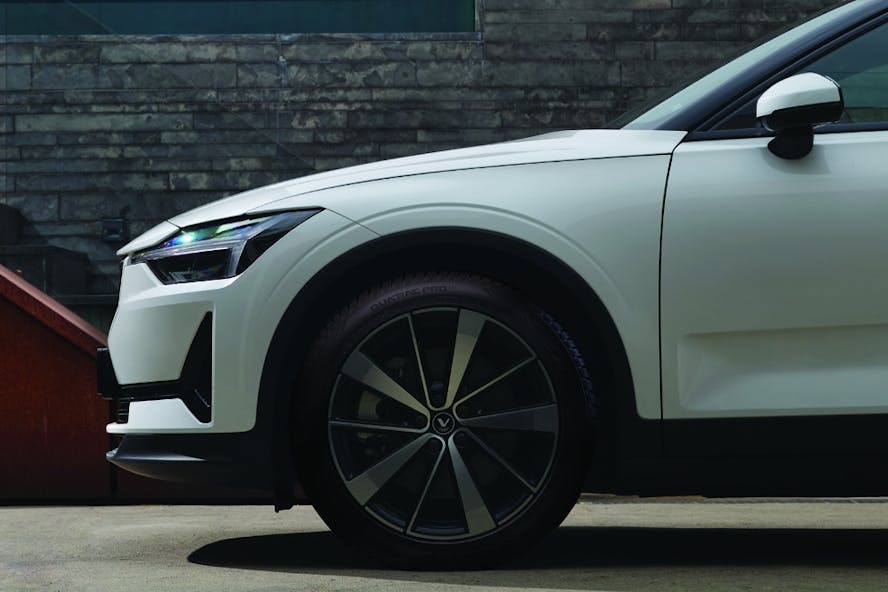 The resulting performance means that the new EV tyre carries the 'Three Peak Mountain Snowflake' certification for use on ice and snow.
In order to cater for the all-season tyre segment being the fastest growing, together with ever-increasing EV sales, the Quatrac Pro EV will be available initially with seven sizes for 18 and 19-inch wheel rims, and with 12 additional sizes – including 17 and 20-inch options – on offer from next year.
The Vredestein premium tyre brand – from Apollo Tyres – has been at the forefront of the all-season market since its inception in the early 1990s.
Latest electric car lease offers...
£2,713.18 Initial rental (ex. VAT)
£3,255.81 Initial rental (inc. VAT)
48 Month term
5000 Annual mileage
Subject to status and conditions + arrangement fee
£301.

46
Business contract hire per month (ex. VAT)
£361.

76
Personal contract hire per month (inc. VAT)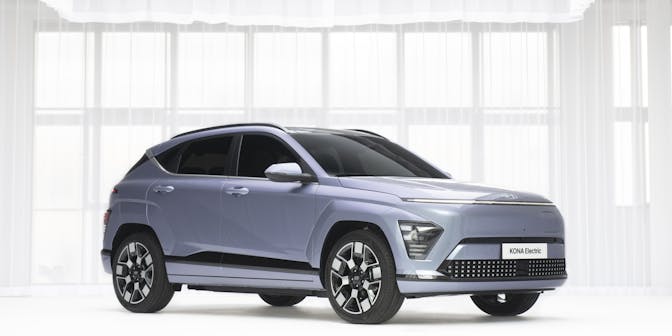 £1,951.79 Initial rental (ex. VAT)
£2,342.15 Initial rental (inc. VAT)
48 Month term
5000 Annual mileage
Subject to status and conditions + arrangement fee
£216.

87
Business contract hire per month (ex. VAT)
£260.

24
Personal contract hire per month (inc. VAT)
£2,728.44 Initial rental (ex. VAT)
£3,274.13 Initial rental (inc. VAT)
24 Month term
5000 Annual mileage
Subject to status and conditions + arrangement fee
£303.

16
Business contract hire per month (ex. VAT)
£363.

79
Personal contract hire per month (inc. VAT)