EV charge point numbers nearly at 50,000, with almost 200 ultra-rapid hubs
The latest statistics for charge point installations from Zapmap for the 12 months to the end of September 2023 show that the number of ultra-rapid charging hubs with six or more devices has grown by 123% - and this excludes 'non-public' Tesla devices.
At the end of September, there were 196 locations across the UK with six or more ultra-rapid devices – up from 88 in September 2022.
The number of ultra-rapid charge points in the UK has increased by 68% since September 2022; there are now 1,457 ultra-rapid devices at service stations across the UK – an increase of 82% on the previous year – and 892 at retail car parks, a 61% increase year-on-year.
The latest Zapmap figures show there are almost 50,000 public charging devices installed as of the end of September 2023. This represents overall year-on-year growth of more than 43%.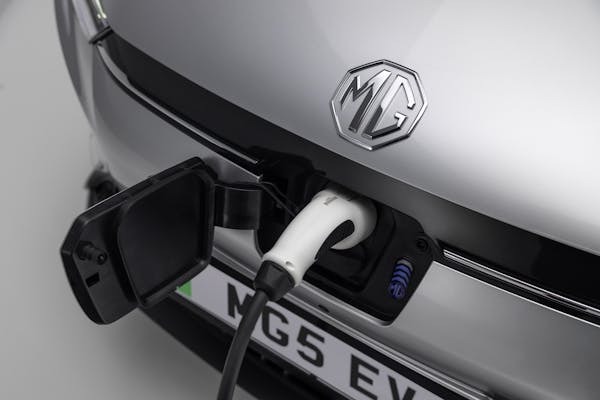 At this point we should clarify what 'ultra-rapid' means. The four power ratings that Zapmap tracks are currently defined as:
Slow (3-6kW)
Fast (7-22kW)
Rapid (25-99kW)
Ultra-Rapid (100kW+)
However the Public Charge Point Regulations (currently in draft legislation as of July 2023) are aligning the public charging industry around new power rating bandings.
The new power banding will be categorised into:
Slow <8kW,
Fast 8-49kW,
Rapid 50-149kW,
Ultra-Rapid 150kW+
All Zapmap reporting will be updated to use these new bandings by the end of 2023.
And hubs are defined as locations that have 6 or more Rapid/Ultra-Rapid devices (excluding Tesla non-public sites).
Ultra-rapid charge points are important for drivers making long journeys in the UK, but 'slow' chargers are also important for people to charge locally. The number of slow chargers has also increased by almost 68% since September 2022 - the same figure as ultra-rapid charge points – with 5,749 slow devices being installed across the country.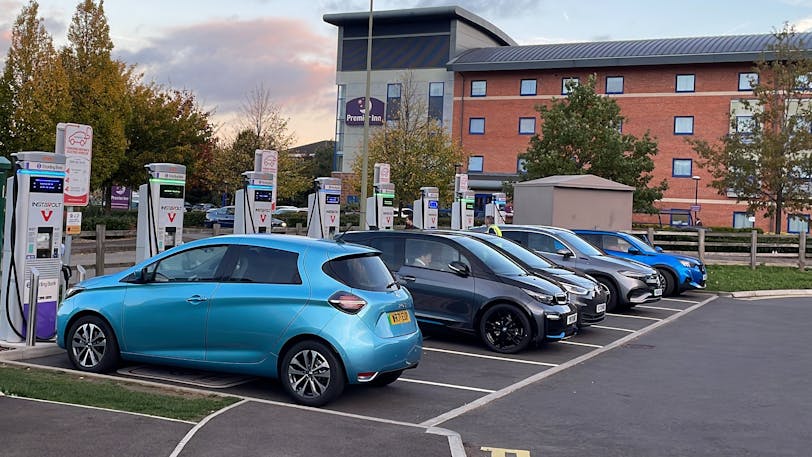 Melanie Shufflebotham, Co-founder & COO at Zapmap, said: "The number of high-power charging hubs in the UK has more than doubled in the last year, and this is great news for electric car drivers. With almost 200 high-power charging hubs up and down the country, these latest figures should give electric car drivers the confidence to drive any length of journey in their EV.
"As we approach the October half term, having an additional 108 new charging hubs across the UK speaks volumes – and is a huge step up from last year. These multi-charger hubs make a real difference for electric car drivers, providing peace of mind on longer journeys."
While the Zapmap figures display impressive overall growth of 68% year-on-year for ultra-rapid devices, this figure masks differences in regional distribution. Every area of mainland Great Britain except Greater London has shown year-on-year growth of 50% or more for ultra-rapids, with the North East (133% increase), Scotland (98%), and Wales (89%) showing the highest increases. In contrast, Greater London (41%) saw the lowest increase in the number of ultra-rapid devices installed over the same period.
In part, this is because high-powered devices such as ultra-rapid chargers cater to drivers looking to charge up as quickly as possible, making longer journeys on motorways or A-roads far easier than they were just a few years ago. Greater London, meanwhile, has a particularly high proportion of slow chargers (around 70%), reflecting the area's high concentration of relatively affluent households without off-street parking.
Although the increase in the number of charge points is great news for EV drivers, the industry says that more needs to be done to speed up grid connections to allow new charging sites to open.
Our electric car lease special offers
£2,713.18 Initial rental (ex. VAT)
£3,255.81 Initial rental (inc. VAT)
48 Month term
5000 Annual mileage
Subject to status and conditions + arrangement fee
£301.

46
Business contract hire per month (ex. VAT)
£361.

76
Personal contract hire per month (inc. VAT)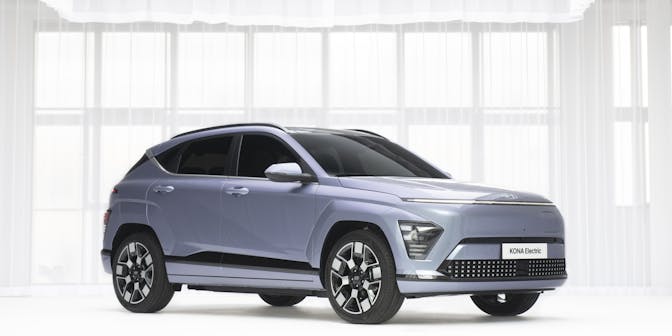 £1,951.79 Initial rental (ex. VAT)
£2,342.15 Initial rental (inc. VAT)
48 Month term
5000 Annual mileage
Subject to status and conditions + arrangement fee
£216.

87
Business contract hire per month (ex. VAT)
£260.

24
Personal contract hire per month (inc. VAT)
£2,728.44 Initial rental (ex. VAT)
£3,274.13 Initial rental (inc. VAT)
24 Month term
5000 Annual mileage
Subject to status and conditions + arrangement fee
£303.

16
Business contract hire per month (ex. VAT)
£363.

79
Personal contract hire per month (inc. VAT)