Even dogs prefer electric cars to diesel cars
According to research, man is not only a dog's best friend, but so are electric vehicles.
A study has found that the heart rate of dogs reduces by up to 30% when travelling in an electric car compared to a diesel car. An increase in heart rate is commonly associated with motion sickness.
This was just one of the findings from a first-of-its-kind study by the University of Lincoln and CarGurus which revealed that dogs were more relaxed in an electric car rather than a diesel car.
The CarGurus Dogs and EVs Study, which has been submitted for publication in an international scientific journal, was commissioned to investigate the effects on dog behaviour and welfare of travelling in EVs versus diesel cars.
The two-day study, led by Daniel Mills, Professor of Veterinary Behavioural Medicine at the University of Lincoln, was carried out using 20 dogs. Each dog was taken on two 10-minute journeys, one in an EV followed by the same route in a diesel, before a range of scientific measures were used to analyse the dog's behaviour.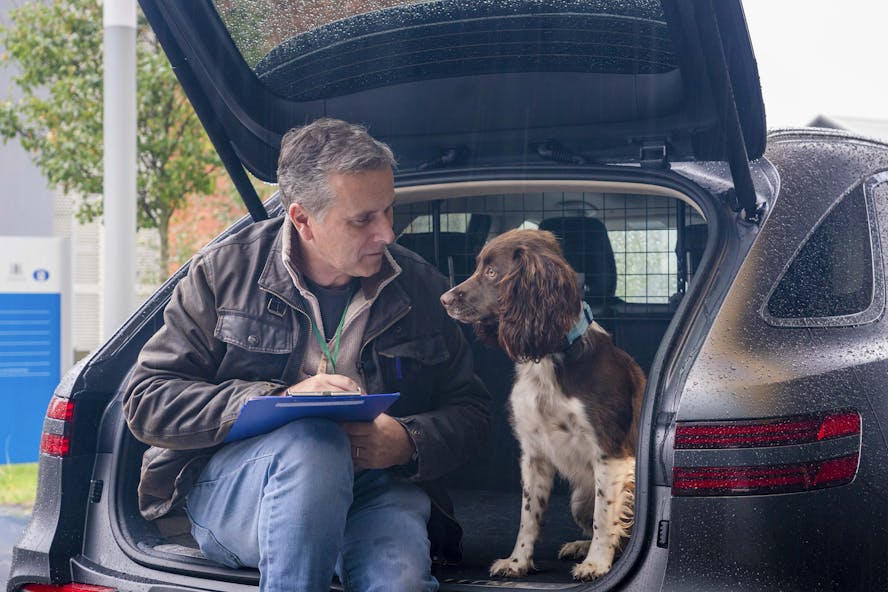 Following the study, further research was carried out with dog owners regarding their pets' behaviours when travelling. Participants that have driven their dogs in both an ICE and EV vehicle said they settled better (39%), were calmer (43%), less anxious (42%) and whined less (45%) in an EV compared to an ICE.
In the study, dogs broke their laying position on average 50% more in diesel cars than when in an EV. Professor Mills states this is likely to be the result of differences in noise and/or vibration in the two types of cars.
A small number of dogs also appeared to feel markedly less nauseous in an EV compared to a diesel car.
One of the top tips to keep dogs relaxed when travelling, according to Professor Mills, is that the restriction of dogs' vision can reduce excitement; restraining them below the window level can help impede their vision of traffic lights, people, dogs or simply the blur of objects being passed.
Latest electric car lease offers...
£2,713.18 Initial rental (ex. VAT)
£3,255.81 Initial rental (inc. VAT)
48 Month term
5000 Annual mileage
Subject to status and conditions + arrangement fee
£301.

46
Business contract hire per month (ex. VAT)
£361.

76
Personal contract hire per month (inc. VAT)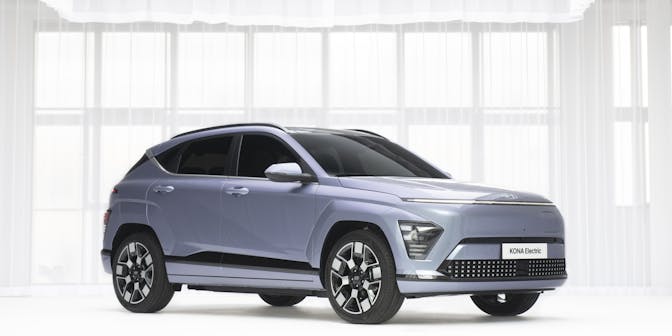 £2,067.67 Initial rental (ex. VAT)
£2,481.20 Initial rental (inc. VAT)
48 Month term
5000 Annual mileage
Subject to status and conditions + arrangement fee
£229.

74
Business contract hire per month (ex. VAT)
£275.

69
Personal contract hire per month (inc. VAT)
£2,728.44 Initial rental (ex. VAT)
£3,274.13 Initial rental (inc. VAT)
24 Month term
5000 Annual mileage
Subject to status and conditions + arrangement fee
£303.

16
Business contract hire per month (ex. VAT)
£363.

79
Personal contract hire per month (inc. VAT)