First glimpse of Renault Scenic E-Tech
September see the big reveal of Renault's latest 100% electric model, the Scenic
The Renault Scenic will soon be back, this time as an 'E-Tech' all-electric five-seater compact SUV model, rather than an MPV 'people-carrier', as per the previous Scenic. It's due to be revealed at the 2023 IAA Mobility Show in Munich on 4 September, in advance of deliveries in 2024.
The Scenic E-Tech Electric will become Renault's second 'C-segment' EV, joining the Megane E-Tech Electric, with which it shares a common EV platform (the 'CMF-EV'). The platform is also used by the Nissan Ariya, as a result of the alliance between Renault and Nissan (a partnership that also includes Mitsubishi).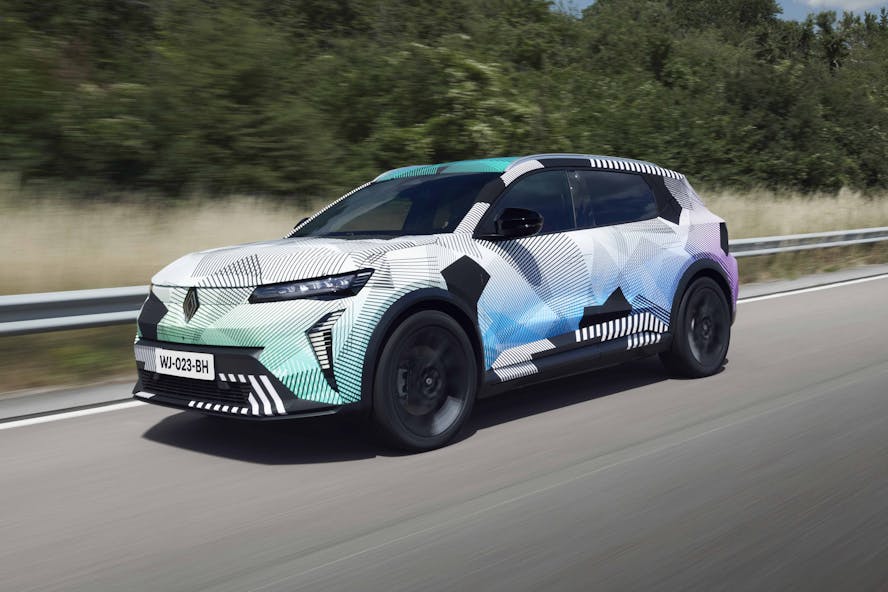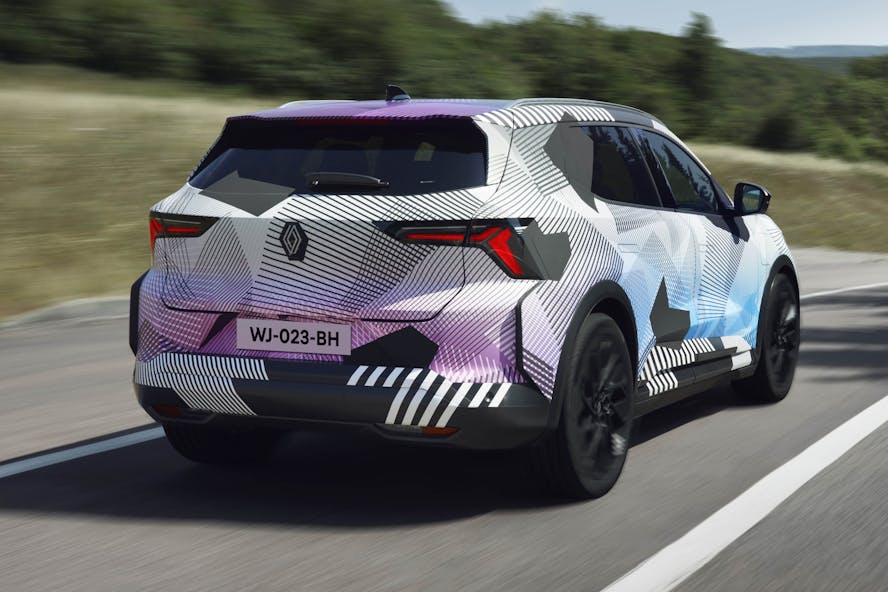 So far, we've only had teaser images of a prototype of the Renault Scenic E-Tech electric disguised in camouflage, but the EV was previewed by last year's Renault Scenic Vision concept (which had a hydrogen fuel cell range extender powertrain). Pre-production Scenic E-Tech electric cars will be tested this summer.
To give a possible indication of what we can expect from the Renault Scenic E-Tech electric, the Megane E-Tech, which is currently on sale, has a 60 kWh battery, giving a WLTP combined range of up to 280 miles, and a 160 kW / 220 hp electric motor. It has a maximum DC rapid charging rate of 130 kW, allowing to charge from 0% to 80% in 42 minutes at a public rapid charger. The Megane E-Tech weighs 1,620 kg, making it one of the lighter EVs in its class. Trim levels include equilibre, techno and iconic, and prices for the Megane E-Tech Electric start from £36,995.
Renault, Nissan and Mitsubishi Motors (including Dacia and Alpine) are due to launch 35 new EV models by 2030 as part of their future roadmap.
The manufacturers, which currently use common platforms across 60% of their models, announced their cooperation business model in 2020 to support competitiveness and profitability.
Our electric car lease special offers
£2,713.18 Initial rental (ex. VAT)
£3,255.81 Initial rental (inc. VAT)
48 Month term
5000 Annual mileage
Subject to status and conditions + arrangement fee
£301.

46
Business contract hire per month (ex. VAT)
£361.

76
Personal contract hire per month (inc. VAT)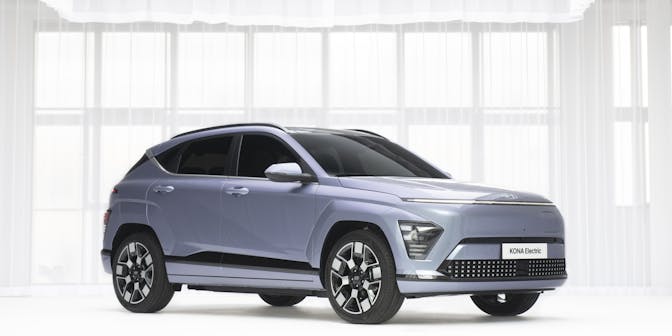 £2,067.67 Initial rental (ex. VAT)
£2,481.20 Initial rental (inc. VAT)
48 Month term
5000 Annual mileage
Subject to status and conditions + arrangement fee
£229.

74
Business contract hire per month (ex. VAT)
£275.

69
Personal contract hire per month (inc. VAT)
£2,728.44 Initial rental (ex. VAT)
£3,274.13 Initial rental (inc. VAT)
24 Month term
5000 Annual mileage
Subject to status and conditions + arrangement fee
£303.

16
Business contract hire per month (ex. VAT)
£363.

79
Personal contract hire per month (inc. VAT)