Ford Explorer in attempt to circumnavigate the planet
Adventure travel content creator Lexie Alford is aiming to become the first person to circumnavigate the globe in an electric vehicle, with the help of a Ford Explorer.
Lexie Alford is an American adventure traveller who is the youngest person to visit every country in the world, travelling to 196 countries before reaching the age of 21 (her family started a travel agency). She began her 'Charge Around The Globe' challenge in the new electric Ford Explorer on 8 September.
She will take in six continents and over 30 countries on an adventure that will cover around 18,000 miles in under 100 days to prove what's possible in an electric vehicle.
The minimum requirement for setting a circumnavigation record is 28,968km (17,960 miles), and she must pass through two antipodean points (two points on the Earth's surface diametrically opposite to each other), travel on at least five continents, and start and end at the same location. Officials from RecordSetter will be at various locations around the world to verify the attempt.
Fellow adventurer Aloha Wanderwell became the first female to drive around the world 100 years ago in the 1920s using Ford vehicles including a Model T. She encountered numerous obstacles that required unusual solutions, such as having oxen pull the car across mud flats, sand and rivers in India, and having human-powered help in China to pull it for miles as civil warfare made buying fuel impossible.
Like Aloha, Lexie will also be using a Ford in her attempt. The electric Ford Explorer that she left Le Hotel Royal in Nice in – the same place Aloha started her journey from – is a pre-production prototype model with no special modifications that's as close as possible to the vehicle customers will experience when on sale in Europe next summer.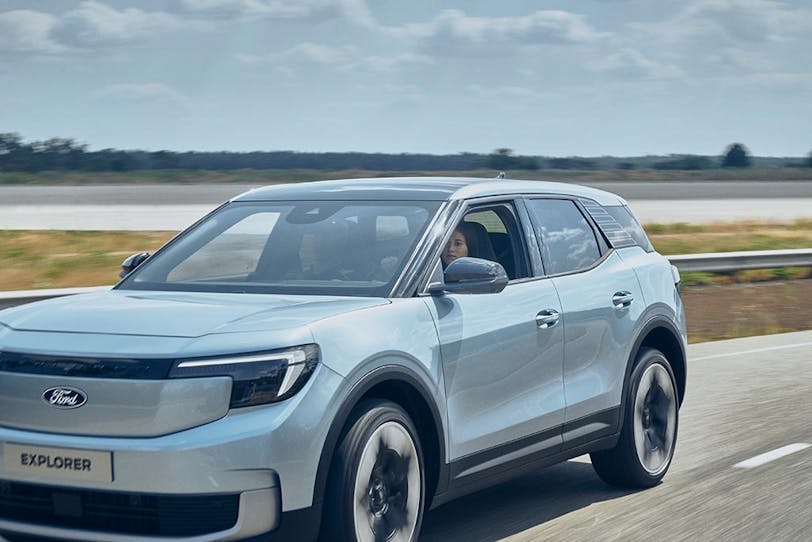 It will be interesting to see how Lexie and the Ford Explorer cope with charging infrastructure that's expected to be sparse in a number of places.
Lexie visited the design and product development teams in Cologne, experienced extremes of temperature at the Environmental Test Centre – or 'weather factory' – and completed her advanced driver training certification at the Lommel Proving Ground.
Lexie will be backed by a crew that includes security, medics, and mechanical and software support with 'dynamic risk assessments' happening at the beginning of each day.
Lexie's journey can be followed at @LexieLimitless, @forduk and @fordnewseurope social channels or search #ChargeAroundTheGlobe.
Our electric car lease special offers
£2,713.18 Initial rental (ex. VAT)
£3,255.81 Initial rental (inc. VAT)
48 Month term
5000 Annual mileage
Subject to status and conditions + arrangement fee
£301.

46
Business contract hire per month (ex. VAT)
£361.

76
Personal contract hire per month (inc. VAT)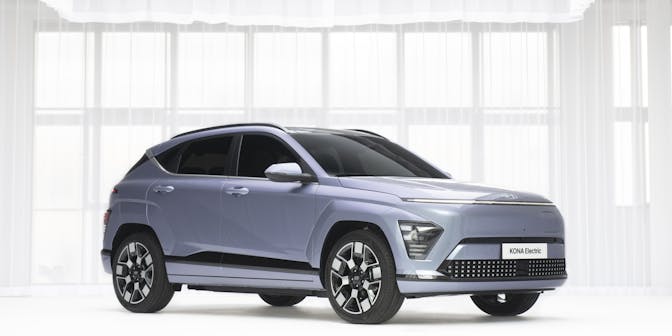 £1,951.79 Initial rental (ex. VAT)
£2,342.15 Initial rental (inc. VAT)
48 Month term
5000 Annual mileage
Subject to status and conditions + arrangement fee
£216.

87
Business contract hire per month (ex. VAT)
£260.

24
Personal contract hire per month (inc. VAT)
£2,728.44 Initial rental (ex. VAT)
£3,274.13 Initial rental (inc. VAT)
24 Month term
5000 Annual mileage
Subject to status and conditions + arrangement fee
£303.

16
Business contract hire per month (ex. VAT)
£363.

79
Personal contract hire per month (inc. VAT)