Ford Pro and Deutsche Post DHL Group accelerate electrification of Last Mile Delivery
The world's top logistics provider and American automaker collaborate to optimise efficiency and sustainability.
The large number of diesel vans making 'last mile' deliveries for courier and logistics companies are a significant contributor in terms of emissions, so it's welcome news that Ford Pro and Deutsche Post DHL Group are aiming to speed up electrification of vans around the globe.
Ford Pro is to provide Deutsche Post DHL Group with more than 2,000 electric E-Transit panel vans by the end of 2023, joining a global fleet that already consists of around 27,000 electric vans.
The Ford E-Transit all-electric 2-tonne van, with a WLTP range of up to 196 miles, is the top-selling commercial EV in North America, and since June is also the best-seller in its segment in Europe.
Ford Pro has already handed over its first E-Transit panel vans designed for handling express shipments in the Americas and Europe under the agreement, joining Deutsche Post DHL Group's electric fleet used for last mile deliveries in several countries worldwide.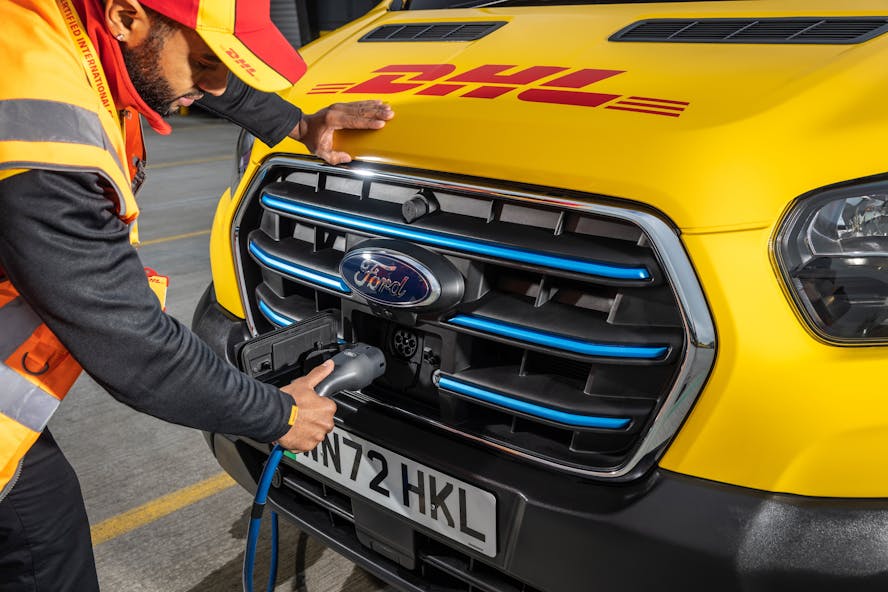 Countries where E-Transit is already in use by Deutsche Post DHL Group include Bulgaria, Belgium, Czech Republic, Germany, Luxembourg, Mexico, Netherlands and UK.
Ford Pro and Deutsche Post DHL Group recently signed a Memorandum of Understanding to accelerate the deployment of electrified vans used for logistics operations worldwide.
The agreement also covers solutions to operate the electric fleet including access to Ford Pro's connected E-Telematics software and charging solutions. The Memorandum of Understanding will potentially allow both companies to explore the co-development of future products as well as new digital and charging solutions.
Ford is targeting zero emissions for all vehicle sales and carbon neutrality across its European footprint of facilities, logistics and suppliers by 2035, and carbon neutrality globally no later than 2050.
Deutsche Post DHL Group, the world's leading logistics company, is committed to strengthen clean operations for climate protection and will invest EUR 7 billion in the current decade on its path to net-zero emissions logistics.
Deutsche Post DHL Group is targeting a share of 60 per cent e-vehicles used for carbon neutral pick-up and delivery by 2030.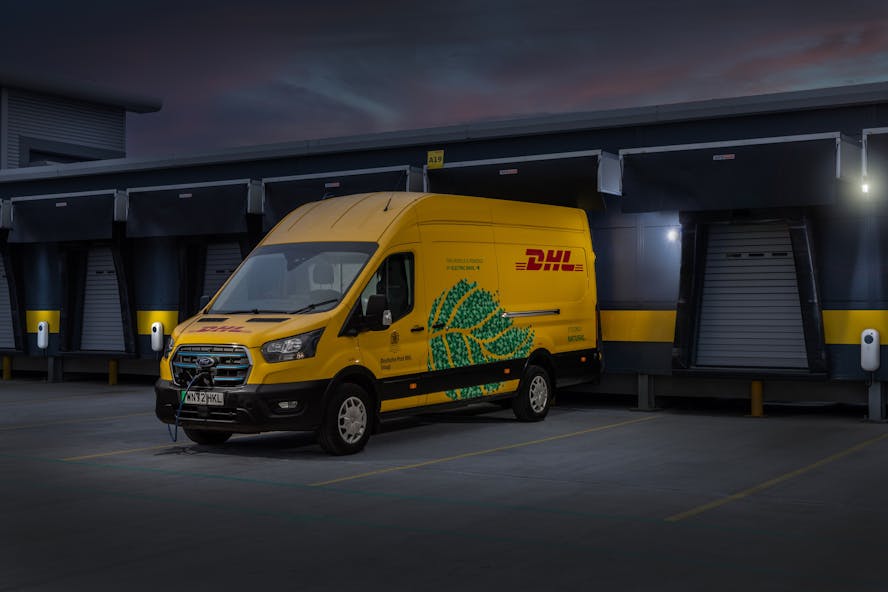 Our latest electric van lease offers...
Medium Van
Range 155 miles
£3,569.30 Initial rental (ex. VAT)
48 Month term
5000 Annual mileage
Subject to status and conditions + arrangement fee
£396.

59
Business contract hire per month (ex. VAT)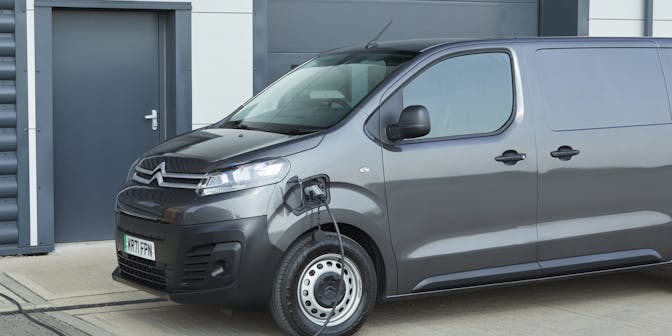 Medium Van
Range 155 miles
£3,463.39 Initial rental (ex. VAT)
48 Month term
5000 Annual mileage
Subject to status and conditions + arrangement fee
£384.

82
Business contract hire per month (ex. VAT)