Ford opens first carbon-neutral EV assembly plant in Germany
Ford Cologne Electric Vehicle Centre opens after a $2 billion investment, aiming to create over 250,000 electric passenger vehicles annually for European markets and provide skilled German manufacturing jobs by 2026.
Ford has opened the Cologne Electric Vehicle Center, capable of manufacturing 250,000 EVs per year for European markets.
Although the German plant was first built in 1930, and since then has produced over 18 million cars including the Ford Model A, Capri, Granada and Fiesta, a $2 billion investment means that it now has a brand-new production line, battery assembly and state-of-the-art tooling and automation.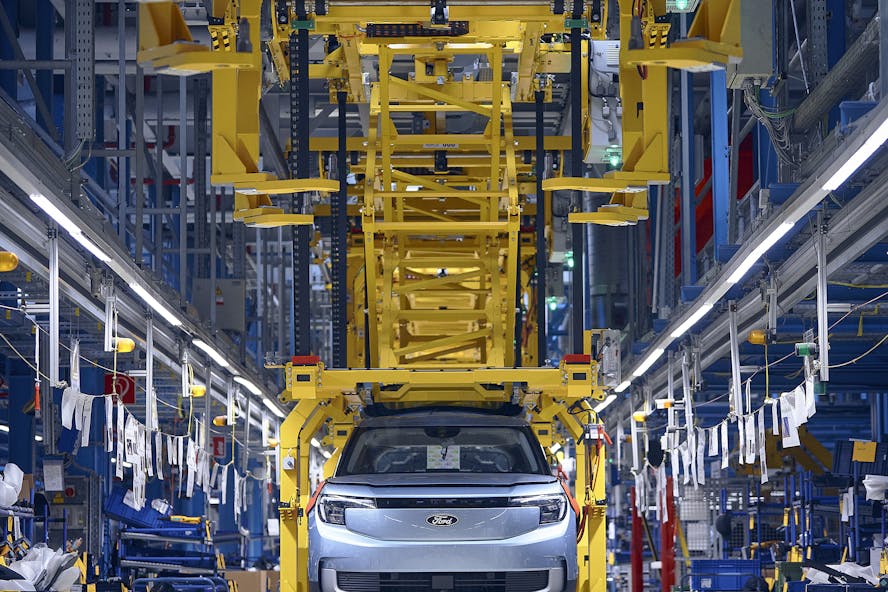 The first EV to be built at the Cologne Electric Vehicle Center will be the new electric Ford Explorer SUV, followed by a second electric vehicle, a sports crossover.
Ford already has the Mustang Mach-E and E-Transit on sale in the UK, and the F-150 Lightning in America.
The new centre supports Ford's global plans to reach a run rate of two million EVs annually by the end of 2026.
The Cologne EV Center features digital advancements that connect machines, vehicles and workers. Ford says that implementing self-learning machines, autonomous transport systems and big data management in real-time are integral to improving the efficiency of the production processes and getting better over time, assuring high quality.
New cognitive and collaborative robots, and augmented reality solutions, will also support its employees and will increase efficiencies and data exchange with other plants to share experiences in real-time.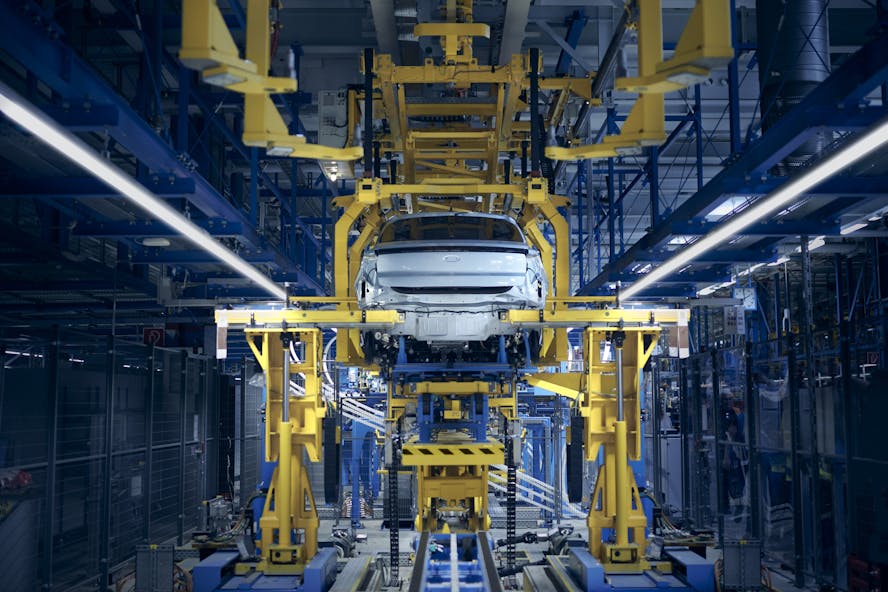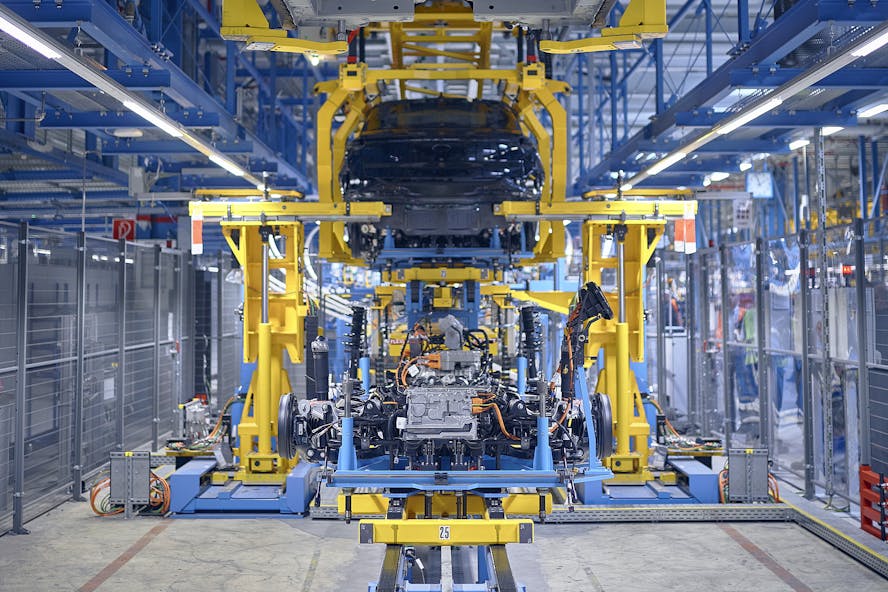 The Cologne EV Center will be Ford's first carbon-neutral assembly plant to open globally. This supports the company's commitment to reach carbon neutrality across its entire European footprint of facilities, logistics and direct suppliers by 2035.
To achieve carbon neutrality, Ford will reduce the use of energy and emissions in the plant through the installation of new processes, machinery, and technologies. All electricity and natural gas required to operate the facility are carbon neutral based on being 100 per cent certified renewable electricity and biomethane.
The technological upgrade of the Ford Cologne EV Center is being accompanied by ecological improvements such as greater biodiversity on the site.
Our electric car lease special offers
£2,713.18 Initial rental (ex. VAT)
£3,255.81 Initial rental (inc. VAT)
48 Month term
5000 Annual mileage
Subject to status and conditions + arrangement fee
£301.

46
Business contract hire per month (ex. VAT)
£361.

76
Personal contract hire per month (inc. VAT)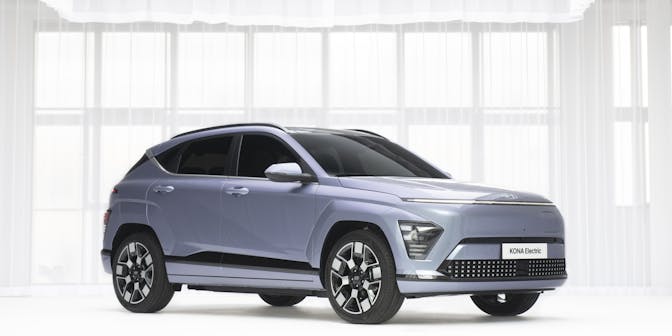 £1,951.79 Initial rental (ex. VAT)
£2,342.15 Initial rental (inc. VAT)
48 Month term
5000 Annual mileage
Subject to status and conditions + arrangement fee
£216.

87
Business contract hire per month (ex. VAT)
£260.

24
Personal contract hire per month (inc. VAT)
£2,728.44 Initial rental (ex. VAT)
£3,274.13 Initial rental (inc. VAT)
24 Month term
5000 Annual mileage
Subject to status and conditions + arrangement fee
£303.

16
Business contract hire per month (ex. VAT)
£363.

79
Personal contract hire per month (inc. VAT)