Fully Charged LIVE 2018 – Our Roundup
After eight years and more than 300 episodes, Robert Llewellyn's Fully Charged, a YouTube show dedicated to the future of energy & transport, was brought to life as a 'Fully Charged LIVE' a fun-filled exhibition for thousands of electric vehicle and renewable energy enthusiasts.
So how was it?: non-stop sunshine, wall to wall EV enthusiasts, talks so popular you couldn't move in the exhibition halls, the food ran out on day 1. It was fantastic! Truly.
On our stand we spoke to a real mix of people; EV drivers, soon-to-be EV drivers, and people interested in smart charging and the Electric Nation project too. We were lucky enough to meet some of our own customers face to face also, what a great bunch of people you are. Thank you for stopping by to say hello.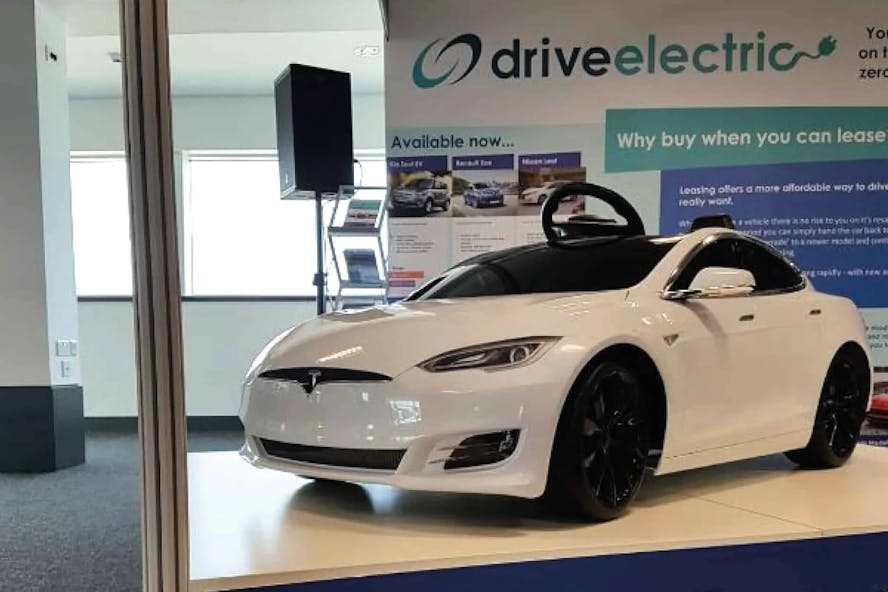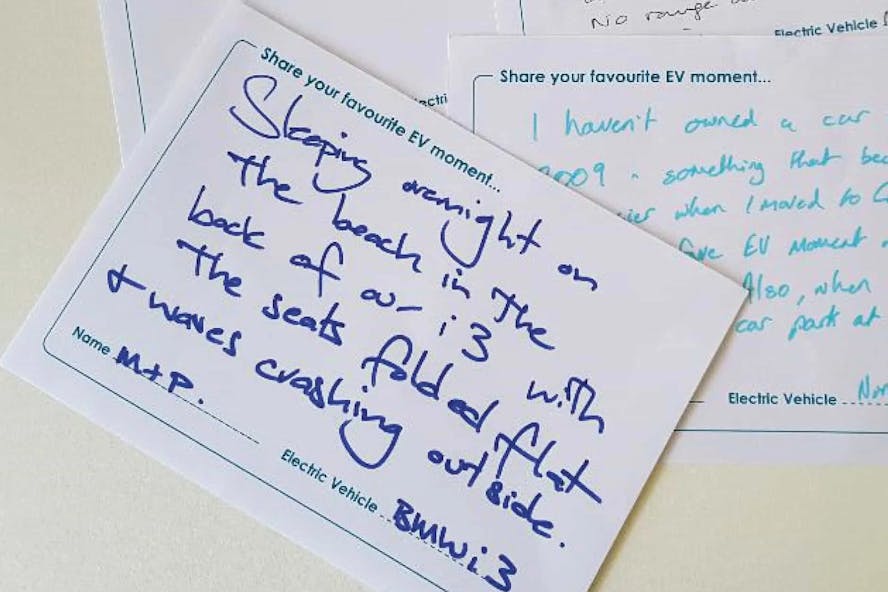 Broadcaster, producer and electric vehicle enthusiast Mark Goodier (he's been driving electric since 2002) was on the DriveElectric stand throughout the weekend interviewing drivers about their experiences and reasons for making the switch to an electric vehicle. There were some great stories – from running out of charge 50 meters from a rapid charger, to one EV driver who's neighbours were so impressed with their BMW i3 they got one too (confusingly – in the exact same colour!).
Our 'Win a Tesla Model S for Kids' prize draw went down well (Congratulations again to Rob, our winner!), and we had some inspiring experiences shared on our 'best EV driving moments' wall too, from amazing cost savings versus petrol/diesel, to battling range anxiety (and winning) and even one electric vehicle that camped on a beach with it's family. If you shared one of your stories with us thanks for doing so – we'll be sharing our favourites on twitter @DriveElectricUK over the next few days.
The feedback from the team here is that this was a fantastic day for electric vehicles. 6,000 people in real-life is a staggering amount of interest, and shows what a fantastic job Robert Llewellyn and the Fully charged team do – both on YouTube and now in event producing.
Surrounded by so much enthusiasm for electric vehicles, our MD Mike got a bit emotional (or tired) at one point and found himself reflecting on how long we have been doing this (EVs since 2008, leasing since 1994), how far we have come, and how far we might go yet. So thanks to everyone who ventured to Silverstone to join in. We hope to see you there again next year.