Helixx mini commercial EVs on subscription from $0.25 per hour
Helixx is developing mini commercial EVs that can be manufactured locally for emerging markets and can be used for last-mile delivery, construction, Tuk-Tuk, and ride-hailing fleets on an affordable subscription basis.
Helixx, a UK-based global technology company, is developing a subscription-based service of mini commercial EVs for use in delivery, construction, Tuk-Tuk, and ride-hailing fleets from $0.25 per hour. The innovative approach intends to support the shift towards sustainable and efficient mobility systems in emerging markets.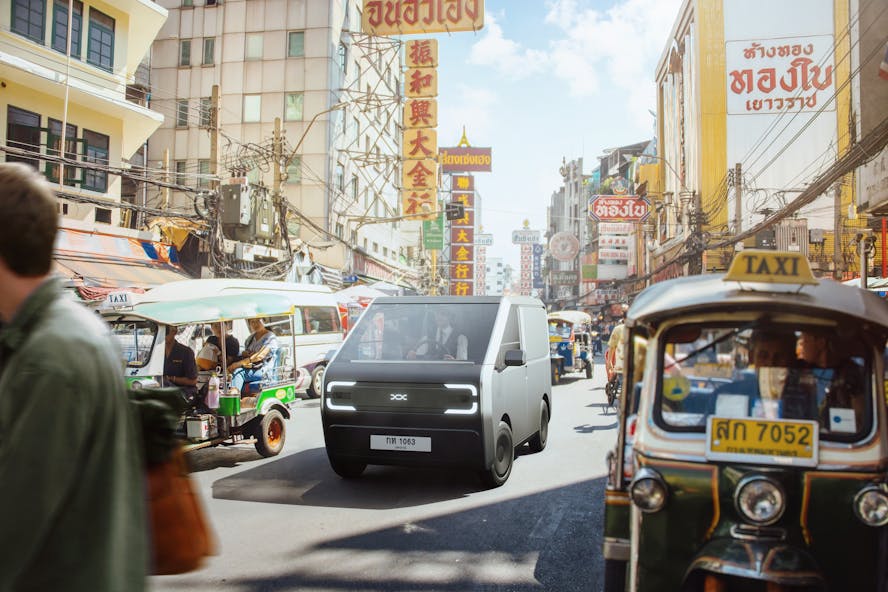 There are four vehicles: CARGO, TRUCK, TUK, and RIDE. The CARGO is a commercial goods vehicle designed to support the increasing demand for last-mile delivery fleets, with 2,100 liters of cargo space and the capability to carry the majority of ISO pallets in target markets. The TRUCK is a pick-up that's ideal for construction businesses and urban developers.
The TUK, with an open body, and RIDE, with a closed-door body, are designed as the best solution for urban ride-hailing to replace older, heavily polluting, combustion-powered fleets.
All four vehicles will have rapidly swappable Lithium Iron Phosphate (LFP) battery packs to enable almost constant 24-hour operation.
The vehicles will be offered on a subscription basis for commercial users from $0.25 per hour.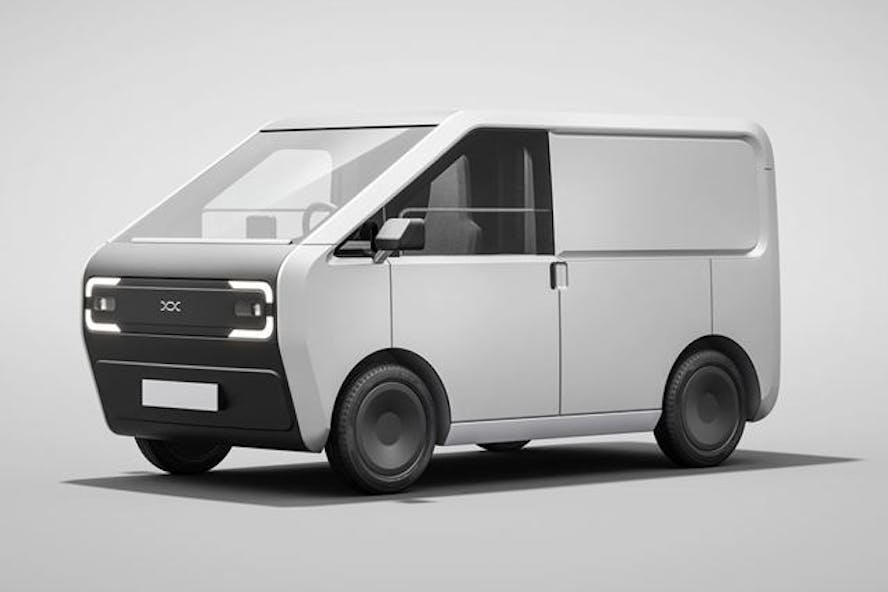 Engineered in the UK and designed to be built virtually anywhere in the world, the range of mini commercial EVs will be produced via a local manufacturing license model to empower sustainable development in emerging markets.
Helixx is a new UK-based global technology company aiming to provide clean, sustainable mobility for service businesses in fast-growing, densely populated urban centers.
The small, safe, affordable, zero-emission vehicles that will be built locally in Helixx Mobility Hubs will help to keep carbon emissions to a minimum whilst empowering local enterprises to make, sell and support vehicles over their entire lifecycle.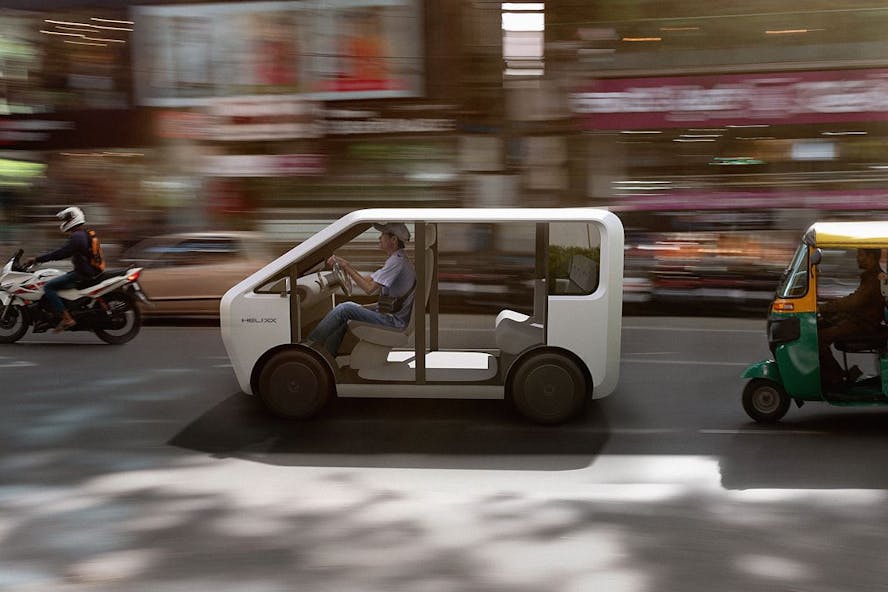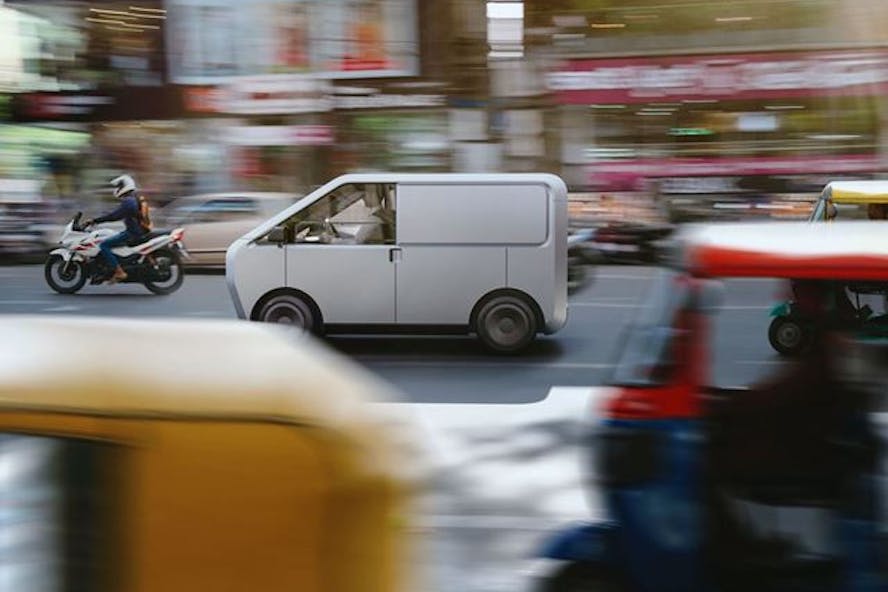 Helixx will fully manage the entire onboarding process for hub partners, from the establishment of the factory and equipment installation to training staff and ongoing commercial support with local fleet operators. Helixx will also assist with all raw materials, components, and production processes through a next-generation Industry 5.0 digital platform that prioritizes local sourcing and supply chain flexibility for resilience and full traceability of environmental impact.
Following successful testing of the UK concept hub in partnership with Siemens, Helixx will establish further pilot hubs in the UK and Singapore. The company is in discussion with customers in the Asia Pacific region, with India, the Middle East and North Africa, and South America to follow.
The U.N. predicts that 6.6 billion people will be living in urban areas by 2050. Growing populations mean that a fundamental shift towards more efficient mobility systems is vital.
Our electric car lease special offers
£2,524.26 Initial rental (ex. VAT)
£3,029.11 Initial rental (inc. VAT)
48 Month term
5000 Annual mileage
Subject to status and conditions + arrangement fee
£280.

47
Business contract hire per month (ex. VAT)
£336.

57
Personal contract hire per month (inc. VAT)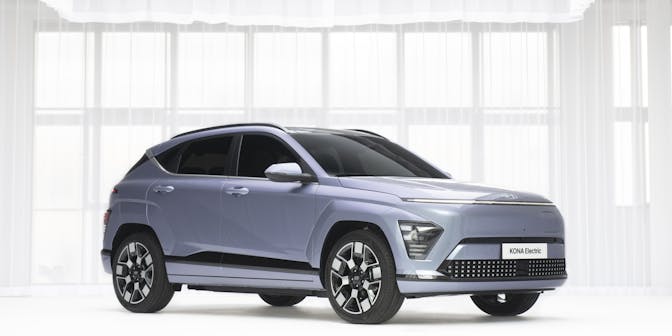 £2,067.67 Initial rental (ex. VAT)
£2,481.20 Initial rental (inc. VAT)
48 Month term
5000 Annual mileage
Subject to status and conditions + arrangement fee
£229.

74
Business contract hire per month (ex. VAT)
£275.

69
Personal contract hire per month (inc. VAT)
£2,676.21 Initial rental (ex. VAT)
£3,211.46 Initial rental (inc. VAT)
48 Month term
5000 Annual mileage
Subject to status and conditions + arrangement fee
£297.

36
Business contract hire per month (ex. VAT)
£356.

83
Personal contract hire per month (inc. VAT)