Hot hatch MG4 EV XPOWER ready for take-off...
MG is returning to the hot hatch scene with the launch of the super-spicy MG4 EV XPOWER.
The MG brand is returning to the performance car market with a new model that promises to offer an exciting driving experience.
The new MG4 EV XPOWER features a dual motor powertrain delivering all-wheel drive with a 150kW electric motor at the front and a 170kW electric motor at the rear.
This translates to a total power output of 435 PS – making it the most powerful production MG ever – and up to 600 Nm of torque, resulting in a 0-62 mph time of just 3.8 seconds.
And there's more good news: the MG4 EV XPOWER hatchback is available from just £36,495.
Exterior design and specification changes include orange 'XPOWER' brake calipers, a two-tone black roof, new 18'-inch alloy wheels and polished trim accents, alongside a new Racing Green colour option.
An all-new Dynamic Cornering Control System will be available for the first time on an MG, featuring a locking electronic differential and Intelligent Motor Control to allow torque vectoring between all four wheels, generating maximum traction when cornering.
A comprehensive series of suspension upgrades have been completed, featuring recalibrated spring and damper tuning, stiffer anti-roll bars and sharper steering, with overall suspension stiffness increased by up to 25%.
Uprated, ventilated 345mm brake discs on all four wheels, with new Bridgestone Turanza tyres, results in the stopping distance from 62-0mph being reduced to 33.9 metres. The recalibrated regenerative braking software can also now allow one pedal driving.
And a new launch control feature allows the MG4 EV XPOWER to achieve its impressive 0-62 mph acceleration time of just 3.8 seconds.
The MG4 EV XPOWER will be available to order from July 2023, with its first public debut confirmed for Goodwood Festival of Speed (13-16 July).
MG will also show the new EX4 concept at the Goodwood Festival of Speed in the First Glance paddock from Thursday 13th July. MG says that the EX4 "boldly reimagines the Metro 6R4 rally legend of the 1980s, underpinned by the MG4 XPOWER's electric drivetrain".
Designed by MG's team in London, who played a key role in creating the new MG Cyberster, the EX4 will feature a distinctive livery designed especially for Goodwood and which celebrates the 40th anniversary of the Metro 6R4.
Our Electric Car Lease special offers
£2,524.26 Initial rental (ex. VAT)
£3,029.11 Initial rental (inc. VAT)
48 Month term
5000 Annual mileage
Subject to status and conditions + arrangement fee
£280.

47
Business contract hire per month (ex. VAT)
£336.

57
Personal contract hire per month (inc. VAT)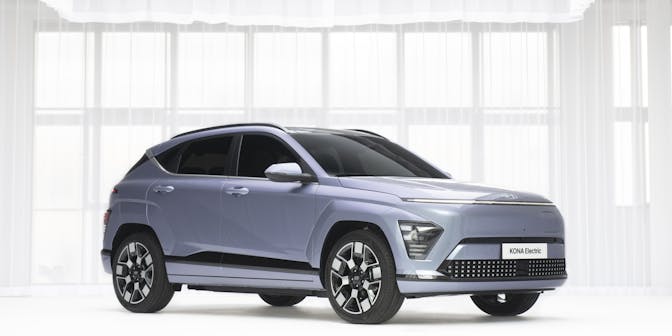 £2,067.67 Initial rental (ex. VAT)
£2,481.20 Initial rental (inc. VAT)
48 Month term
5000 Annual mileage
Subject to status and conditions + arrangement fee
£229.

74
Business contract hire per month (ex. VAT)
£275.

69
Personal contract hire per month (inc. VAT)
£2,676.21 Initial rental (ex. VAT)
£3,211.46 Initial rental (inc. VAT)
48 Month term
5000 Annual mileage
Subject to status and conditions + arrangement fee
£297.

36
Business contract hire per month (ex. VAT)
£356.

83
Personal contract hire per month (inc. VAT)