How Audi will transform to an all-electric car manufacturer
Audi prepares for the production of only all-electric vehicles with their plan to phase out the production of its combustion models by 2033.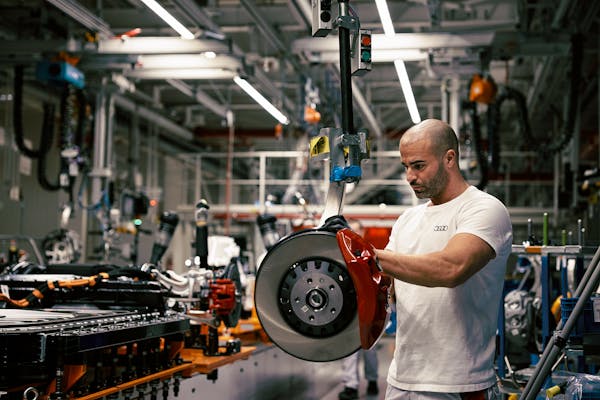 Audi will only launch all-electric models onto the global market by 2026, gradually phasing out production of its combustion models by 2033, and therefore the brand is now taking steps to prepare its global facilities for the production of all-electric cars.
Audi is building on its existing global production network to achieve this vision and has created the '360factory'.
By 2030, Audi will be making electric models at all of its production sites worldwide. Two sites, Böllinger Höfe and Brussels, are already producing all-electric vehicles. Starting next year, the Audi Q6 e-tron will be the first all-electric model to roll off the production line in Ingolstadt. And production of all-electric cars will gradually start in Neckarsulm, San José Chiapa and Győr. In 2029, all production sites will be producing at least one all-electric vehicle model. Depending on local conditions, production of the remaining combustion models will be gradually phased out by the beginning of the next decade.
New plants will only be built where additional capacity is needed. For example, Audi and its partner FAW are currently building a site in Changchun (China) where models based on the PPE (Premium Platform Electric) technology platform will be locally produced. With construction set to finish by the end of 2024, this will be the first automotive plant in China where only all-electric Audi models roll off the line.
To ensure that future production will be economical, Audi wants to cut annual factory costs in half by 2033. To achieve this, the brand plans to reduce the complexity of its vehicles where it does not benefit the customer – with vehicle development taking a streamlined production process into account from stage one.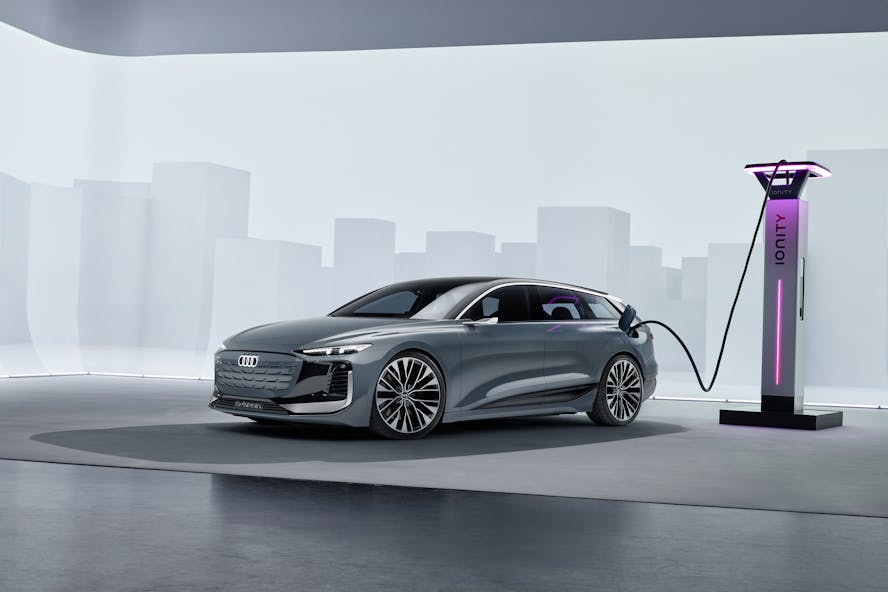 Audi will also make its manufacturing processes even more flexible, for example the new Audi Q6 e-tron will initially be made in Ingolstadt on the same line as the Audi A4 and A5. The electric models will then gradually replace the combustion cars on the lines.
Audi has been pursuing its Mission:Zero environmental programme to reduce its ecological footprint related to production and logistics since 2019. The programme's central goal is to make all Audi production sites worldwide net carbon neutral by 2025. The environmental programme also addresses the areas of resource and water efficiency as well as the protection and preservation of biodiversity.
As Audi's first fully comprehensive 360factory, the Ingolstadt plant will serve as a blueprint for the transformation of the company's large-scale production facilities worldwide.
Explore the Audi EV range...
Coupe
Up to 295 miles range
£8,307.96 Initial rental (ex. VAT)
£9,969.56 Initial rental (inc. VAT)
48 Month term
5000 Annual mileage
Subject to status and conditions + arrangement fee
From
£923.

11
per month (ex. VAT)
From
£1,107.

73
per month (inc. VAT)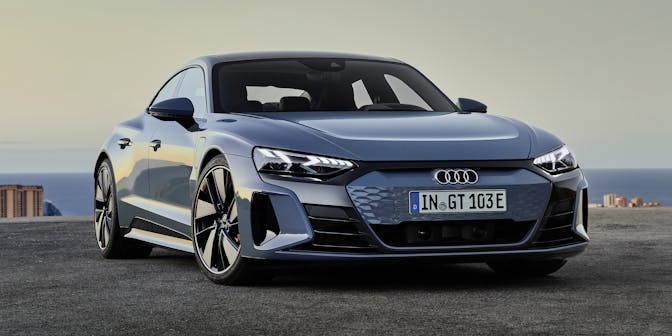 £3,809.41 Initial rental (ex. VAT)
£4,571.29 Initial rental (inc. VAT)
48 Month term
5000 Annual mileage
Subject to status and conditions + arrangement fee
From
£423.

27
per month (ex. VAT)
From
£507.

92
per month (inc. VAT)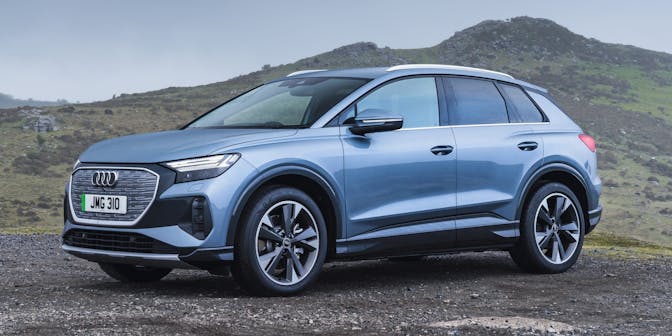 Coupe
Up to 300 miles range
£4,396.10 Initial rental (ex. VAT)
£5,275.32 Initial rental (inc. VAT)
48 Month term
5000 Annual mileage
Subject to status and conditions + arrangement fee
From
£488.

46
per month (ex. VAT)
From
£586.

15
per month (inc. VAT)