How to improve EV driving range by a third
Kia reveals their easy-to-follow tips on how to increase EV range and save you money!
Kia has carried out research that shows that drivers can extend the range of their electric vehicles by a third – so saving money on electricity – by implementing some simple changes to their driving style.
The top five most helpful efficiency tips to help EV drivers save money are as follows:
1. Go easy with the right foot. Enthusiastic use of the accelerator uses more energy because up to 50% of the energy powering a car goes into acceleration.
2. Lighten the load. Take the roof box off if you're not using it and unload any unnecessary clutter.
3. Momentum. Careful route planning to avoid jams will keep you moving. Sometimes the fastest way is not the most efficient way.
4. Anticipate. Anticipating the traffic situation ahead will keep the car moving at a steady pace and use less energy than heavy braking and acceleration.
5. Reduce top speed. Cutting your speed from 60 mph to 50 mph can improve efficiency by up to 15%.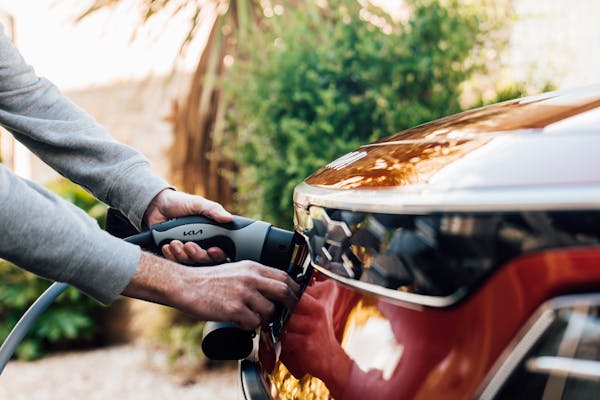 Kia's study involved motorists driving a route in a Kia Niro EV in their normal driving style. They then drove the same route again, but with instruction from independent automotive training organisation, Motiv8.
The result was a 33% improvement in driving range. Kia calculates that this could translate to a saving of between £7 and £16, depending on charging location, on the average festive travel distance of 311 miles. Over a year, based on the average 9,435 electric miles mileage per annum, this could equate to a saving of £500.
Kia's EV efficiency study was implemented following its research of 1,200 UK drivers, which showed that 52% wished they were more aware of ways they could adapt their driving style to minimise expenditure – with younger drivers most keen to save money through changes to their driving.
Kia also asked if respondents would be interested in a service which offers discounts for access to multiple public charge-point providers, such as via a subscription charging solution. Three-quarters (75 per cent) replied positively to the concept, with a third (33 per cent) being very interested in such a scheme.
Kia provides its own customers with access to Kia Charge, a pan-European charging solution with over 28,500 multi-speed charge points available across the UK, equating to 86 per cent of the nation's public charging network.
Our electric car lease specials...
£2,713.18 Initial rental (ex. VAT)
£3,255.81 Initial rental (inc. VAT)
48 Month term
5000 Annual mileage
Subject to status and conditions + arrangement fee
£301.

46
Business contract hire per month (ex. VAT)
£361.

76
Personal contract hire per month (inc. VAT)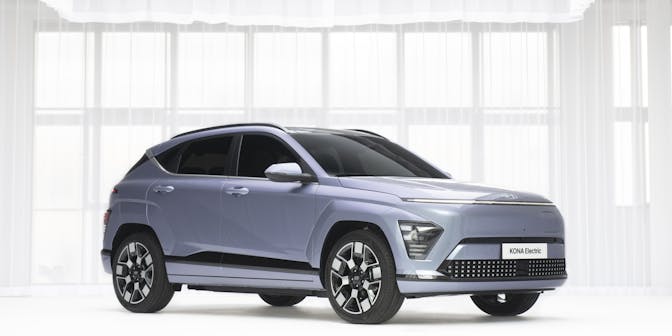 £1,951.79 Initial rental (ex. VAT)
£2,342.15 Initial rental (inc. VAT)
48 Month term
5000 Annual mileage
Subject to status and conditions + arrangement fee
£216.

87
Business contract hire per month (ex. VAT)
£260.

24
Personal contract hire per month (inc. VAT)
£2,728.44 Initial rental (ex. VAT)
£3,274.13 Initial rental (inc. VAT)
24 Month term
5000 Annual mileage
Subject to status and conditions + arrangement fee
£303.

16
Business contract hire per month (ex. VAT)
£363.

79
Personal contract hire per month (inc. VAT)