Hyundai To Introduce 17 New EVs by 2030
Hyundai is to introduce 17 new battery electric models by 2030, which includes 11 Hyundai models, and six for its Genesis brand.
The company has raised its annual BEV sales target to 1.87 million units by 2030 from the previously announced 560,000 units by 2025, and it aims to take 7 percent market share in the overall global BEV market by 2030.
The new Hyundai BEV models will include three saloons, six SUVs, one light commercial vehicle, as well as one new model – potentially with a more sporty or performance focus. This year, Hyundai begin sales of the IONIQ 6, which will be followed by the IONIQ 7 in 2024.
The BEV line-up of the Genesis luxury brand consists of two passenger cars and four SUVs, including the electrified GV70 launching this year. Starting in 2025, all newly launched models from Genesis will be electrified.
Beyond existing BEV production facilities in Korea and the Czech Republic, Hyundai plans to gradually expand its BEV manufacturing bases, starting with an Indonesian plant that recently started operation. The Indonesian plant will start BEV production this year to help expand production volume. Hyundai Motor Global Innovation Center in Singapore (HMGICS) is establishing a high efficiency manufacturing process for BEV production, which Hyundai expects to bring dramatic innovation in production efficiency.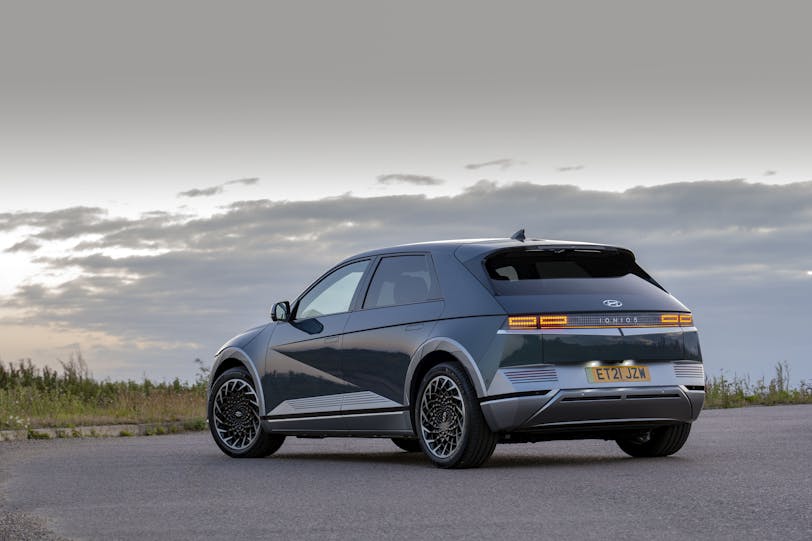 As BEV production bases expand, the company is trying to increase the local procurement rate of batteries through strategic alliances with battery companies in major regions, including the U.S., to secure sufficient battery supply. The company expects to obtain more than 50 percent of its next-generation lithium batteries for BEVs starting in 2025 through these alliances.
Hyundai has secured sufficient battery supply to meet its sales targets for 2023 and it will diversify battery sourcing for future BEVs. The company is also working with various global partners to improve energy density and cost efficiency of the next-generation technology, such as solid-state batteries.
In terms of the platform on which Hyundai EVs are built, an Integrated Modular Architecture (IMA) will be introduced, evolved from the electric global modular platform (E-GMP) which is the foundation of the IONIQ 5 and GV60.
Unlike the existing system, which has different types of battery packs for each model, the IMA can be equipped with standardised battery packs to attach flexibly regardless of the model to improve cost efficiency.