Jeep and RAM Introducing EVs To Their Line-Up
Jeep and RAM are stepping away from stuffing ludicrously giant engines into 4x4s, instead, deploying all-electric power.
The first ever all-electric Jeep has been announced, and it will be launched in early 2023. Not only that, there will also be an all-electric RAM – two of them, in fact.
British motorists may not be too familiar with the RAM brand, but it's an American pick-up truck that used to be known as a Dodge RAM before 2009. The RAM 2500 and 3500 pick-up trucks have been available with a 6.7-litre engine – yes – that's a 6.7-litre engine – so it's all the more amazing that the RAM is now going all-electric.
There will be a RAM ProMaster BEV following the Jeep EV later in 2023, and a RAM 1500 BEV pickup truck arriving in 2024.
Jeep and RAM are brands within Stellantis, which has 14 vehicle brands in total; the others are Abarth, Alfa Romeo, Chrysler, Citroën, Dodge, DS Automobiles, Fiat, Lancia, Maserati, Opel, Peugeot and Vauxhall (as well as Free2move and Leasys).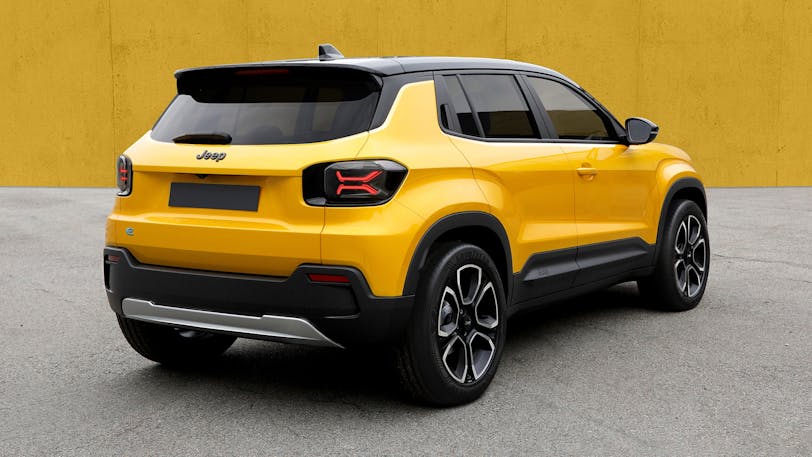 The one thing that's common with all these brands is how diverse they are. So it's a big challenge to electrify them all. However this is what was announced by Carlos Tavares, the chief executive officer (CEO) of Stellantis, in the Stellantis' Dare Forward 2030 strategic plan presentation.
But Stellantis isn't just going electric, it's aiming to be a leader in the area of electric vehicles. Dare Forward 2030 is a strategic plan for the coming decade in which Stellantis says that it's committing to becoming the industry champion in the fight against climate change, reaching carbon net zero emissions by 2038, with a 50% reduction by 2030.
Stellantis wants 100% of sales in Europe and 50% of sales in the United States to be battery electric vehicles (BEVs) by 2030 (note the interesting difference in the targets between the two areas), when it plans to have more than 75 BEVs and reach global annual BEV sales of five million vehicles.
Interestingly, unlike many other vehicle manufacturers who are going all-out in China, Stellantis says there is a plan for an "asset-light business model in China to reduce fixed costs and limit exposure to geopolitical risk".