Jeep to launch four new all-electric SUVs
Setting their eyes on becoming the global Zero-Emission SUV leader, Jeep reveal their next phase of all-electric vehicles.
Four new all-electric Jeep SUVs are due to be launched by 2025; here's what we know about these EVs so far.
The first new all-electric Jeep model to be launched in Europe will be the Jeep Avenger compact SUV which is due to have an electric range of around 250 miles; it will debut in October 2022 and go on sale in 2023.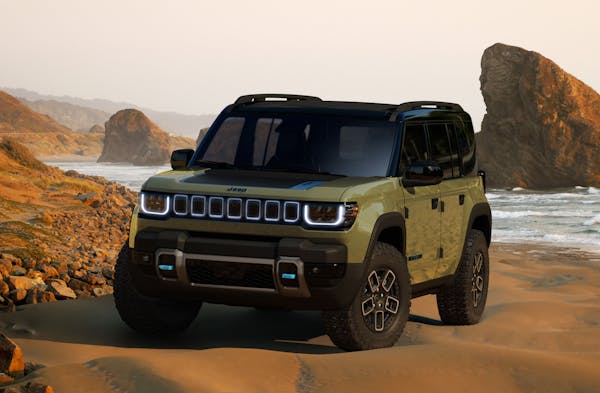 There's also an all-new Jeep Recon. This is one of the first all-new electric SUVs that will launch in North America and it's due to be a serious off-roader. The Jeep Recon is designed purely as an all-electric 4x4, with 'trail-rated capability' with Jeep Selec-Terrain traction management system, e-locker axle technology, under-body protection, tow hooks and aggressive off-road tyres. It will also have a one-touch powertop, removable doors and glass.
Jeep says that the Jeep Recon has the capability to cross the Rubicon Trail, one of the most challenging off-road trails in the U.S. and reach the end of the trail with enough range to drive back to town and recharge.
The Jeep Recon will be unveiled in 2023, production will start in 2024, and it will go on sale in major markets around the world, including Europe.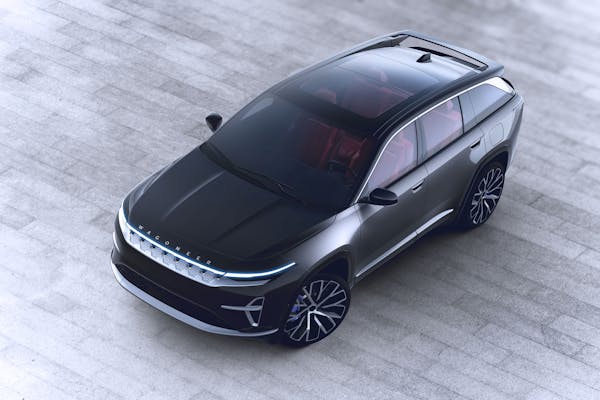 There will also be two new, fully electric Jeep Wagoneer SUVs – one in the premium mid-size SUV segment, and one in the large SUV segment.
The mid-size Jeep Wagoneer will be offered exclusively as a BEV, targeting a range of 400 miles on a single charge, 600 hp and a 0-60 mph time of around 3.5 seconds.
The Wagoneer in the large SUV segment is due to have an electric range of 500 miles.
The all-new Wagoneer BEV will be displayed to the public in 2023. Production will start in 2024 in North America, and it will be sold in major markets around the world, including Europe.
Jeep says that it is aiming to be the leading electrified SUV brand in the world, with 100% of European sales being all-electric by 2030, and 50% of sales in the U.S. being fully electric by this time.