LEVC unveils state-of-the-art EV Platform - The SOA
LEVC becomes a leading provider of e-mobility solutions after unveiling new pure electric vehicle technology, the Space Oriented Architecture (SOA).
LEVC (London Electric Vehicle Company), which can trace its roots back to 1908, is best known for its electric range-extended taxis, but the company is now launching new pure electric vehicle technology and is transforming into a provider of 'e-mobility solutions'.
To achieve this, LEVC has unveiled a new EV platform, Space Oriented Architecture (SOA), co-developed with Geely Holding Group, for a range of next-generation new products.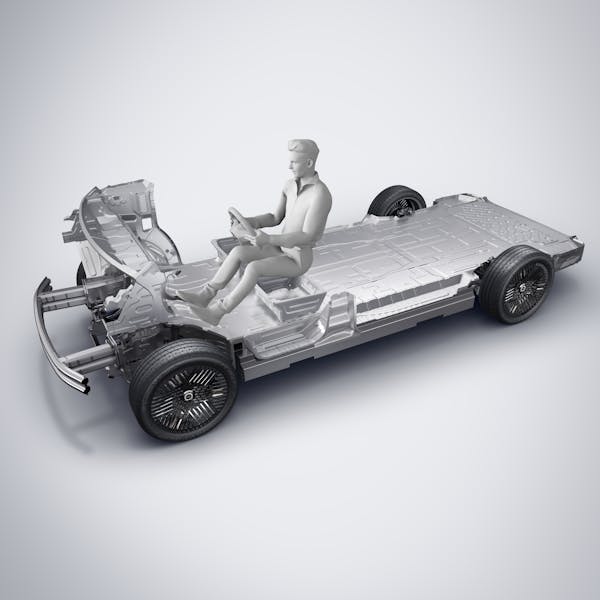 Developed over the past two and a half years at R&D centres in China, Sweden, the UK and Germany, SOA's flexibility maximises interior space, offering multiple seating and load-carrying configurations. It can support a wide range of new products - from passenger-carrying models to commercial vehicles - offering significant advances in range, efficiency, safety, charging time, durability and connectivity.
With the interior experience more important than ever, the SOA platform will enable LEVC to meet - and exceed - the needs of global mobility customers, who have ever higher expectations for onboard comfort, cargo-carrying capability and accessibility. With a centrally-located battery, SOA delivers a fully flat floor, maximising space for occupants, cargo, or both.
Setting new standards for access, with low step-in heights, SOA also enhances interior flexibility, with multiple seating configurations and almost endless possibilities. The platform maximises interior space so that an extra row of seats can fit into the vehicle, compared to other vehicles in the same class. Multiple configurations are then enabled by a fully flexible seat arrangement, with a sliding track that runs from the front to the rear of the architecture.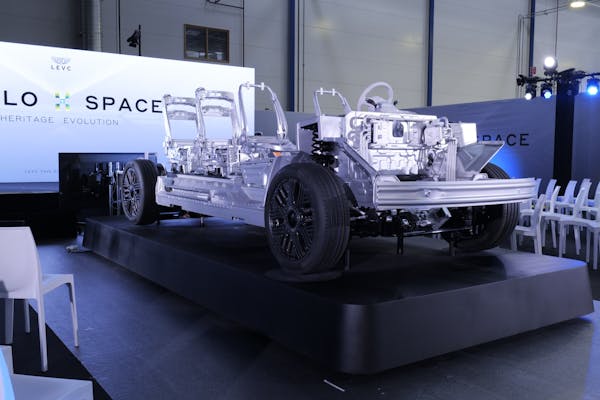 Supporting vehicle sizes from 4,860mm-5,995mm in length and wheelbases from 3,000mm-3,800mm, SOA is configurable for a wide range of EVs, from spacious passenger-carrying models to cargo-optimised commercial applications. SOA can also offer front-wheel-drive, rear-wheel-drive and all-wheel-drive layouts.
A wide choice of state-of-the-art batteries from 73kWh to 120kWh can deliver electric driving ranges of up to (WLTP) 430 miles, and the platforms also offer ultra-fast charging.
Over-the-air (OTA) software updates allow SOA-based vehicles to always stay up to date, enhancing the user experience and constantly improving useability and efficiency.
SOA is also an open-source electric vehicle platform, available for partners outside of LEVC and Geely Holding Group to use as the basis for their future products.
Our electric car lease special offers
£2,524.26 Initial rental (ex. VAT)
£3,029.11 Initial rental (inc. VAT)
48 Month term
5000 Annual mileage
Subject to status and conditions + arrangement fee
£280.

47
Business contract hire per month (ex. VAT)
£336.

57
Personal contract hire per month (inc. VAT)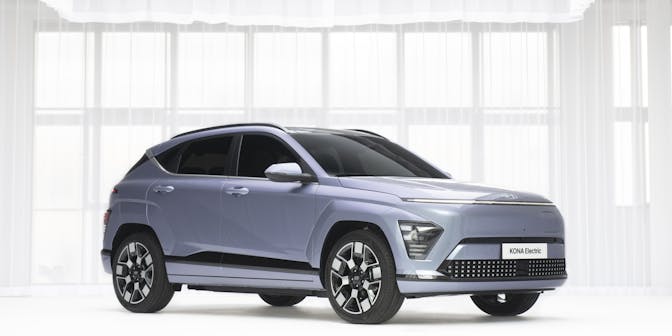 £2,067.67 Initial rental (ex. VAT)
£2,481.20 Initial rental (inc. VAT)
48 Month term
5000 Annual mileage
Subject to status and conditions + arrangement fee
£229.

74
Business contract hire per month (ex. VAT)
£275.

69
Personal contract hire per month (inc. VAT)
£2,676.21 Initial rental (ex. VAT)
£3,211.46 Initial rental (inc. VAT)
48 Month term
5000 Annual mileage
Subject to status and conditions + arrangement fee
£297.

36
Business contract hire per month (ex. VAT)
£356.

83
Personal contract hire per month (inc. VAT)