Limited run MINI Electric Convertible revealed
Only 999 Mini Electric Convertibles will be made, with just 150 heading to the UK...
The MINI Electric went on sale in the UK in 2020 in three-door Hatchback form. One in five MINI models sold in Europe is now an all-electric MINI. Offering the five-door MINI Hatchback with an electric powertrain would seem to be a sensible option, however instead MINI has announced that a MINI Electric Convertible is going on sale in April.
Aside from it not being the most practical of electric cars, another issue is that only 150 examples of the MINI Electric Convertible will be available in the UK, out of a total limited run of 999 cars for Europe.
 The MINI Electric three-door Hatch has an electric driving range of up to 145 miles. MINI is saying that the Convertible will have a WLTP range of 124 miles. The Convertible will share the Hatchback's power output of 184hp; this will result in a 0-62mph time of 8.2 seconds – compared to 7.3 seconds for the Hatch.
We're assuming that the extra weight of the Convertible is having an impact on its driving range and acceleration time (the petrol MINI three-door hatch weighs 1,250kg whereas the petrol MINI Convertible weighs 1,370kg). The MINI Electric Convertible's boot size remains the same as the MINI Electric, at 160 litres.
Only two colours will be on offer for the MINI Electric Convertible; Enigmatic Black or White Silver, which are the only trim choices as part of the car's 'fixed specification'. For drivers who want a convertible for all-year round use in the UK, the most important news is that the Convertible has heated seats and a heated steering wheel.
The Convertible will feature 17-inch alloy wheels that are made from 100 per cent secondary aluminium, and are produced with green electricity, cutting down the CO2 emissions compared to the manufacture of traditional alloy wheels.
The MINI Electric Convertible will go on sale from April 2023 priced at £52,500. The MINI Electric Hatch is available from £29,000.
Our electric car lease offers
£2,524.26 Initial rental (ex. VAT)
£3,029.11 Initial rental (inc. VAT)
48 Month term
5000 Annual mileage
Subject to status and conditions + arrangement fee
£280.

47
Business contract hire per month (ex. VAT)
£336.

57
Personal contract hire per month (inc. VAT)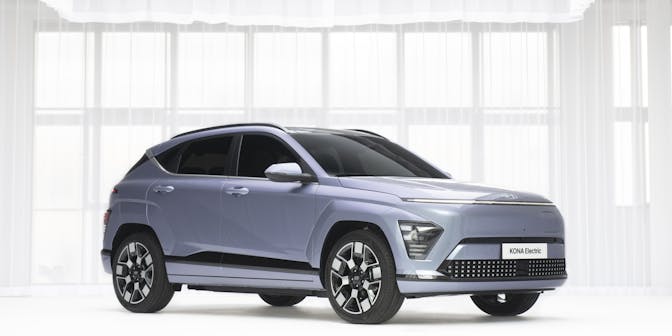 £2,067.67 Initial rental (ex. VAT)
£2,481.20 Initial rental (inc. VAT)
48 Month term
5000 Annual mileage
Subject to status and conditions + arrangement fee
£229.

74
Business contract hire per month (ex. VAT)
£275.

69
Personal contract hire per month (inc. VAT)
£2,676.21 Initial rental (ex. VAT)
£3,211.46 Initial rental (inc. VAT)
48 Month term
5000 Annual mileage
Subject to status and conditions + arrangement fee
£297.

36
Business contract hire per month (ex. VAT)
£356.

83
Personal contract hire per month (inc. VAT)