London congestion charge set to rise
After a short suspension during the Lockdown to support key workers travelling to work, the London Congestion Charge was reinstated on Monday 18th May 2020.
On the 18th March 2020, London's Congestion and Ultra Low Emissions Zone (ULEZ) charges were both temporarily suspended due to limited public transport services and closures around the city due to COVID-19.
London Congestion Charge changes announced
The Government has announced there are some changes set to come into action on the 22nd June 2020 which includes a rise in the Congestion Charge and temporarily extended hours. Sadiq Khan the Mayor of London has explained these measures are designed to help avoid attracting too much traffic to London streets following the government encouraging people to go back to work but to also avoid public transport where possible.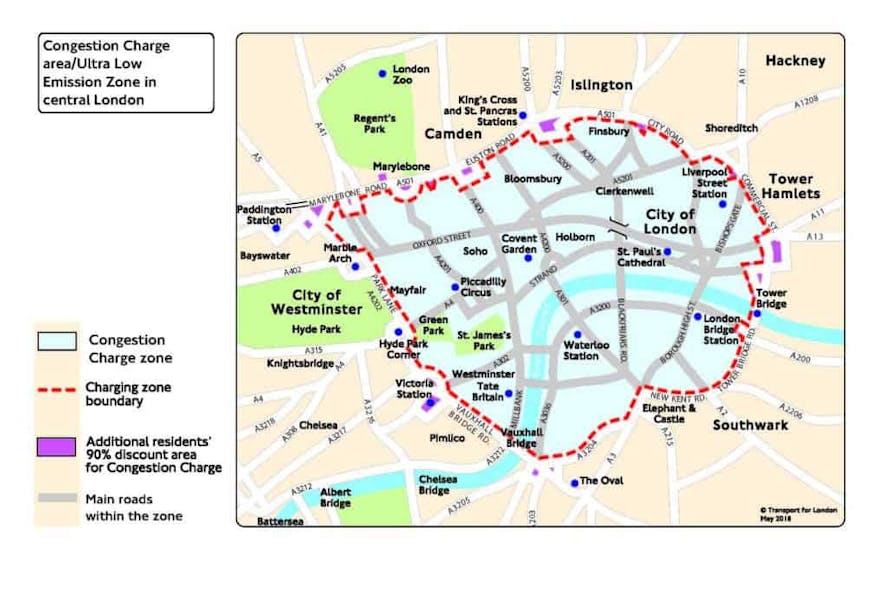 Congestion Charge Now
non-exempt vehicles are charged £11.50 per day for driving in the zone
between 7:00 am and 6:00 pm,
The charge applies on weekdays only: Monday to Friday.
Congestion Charge on 22nd June 2020
will rise from £11.50 to £15
will have extended hours between 7:00 am – 10:00 pm,
and operate 7 days a week to include weekends.
Are electric cars exempt from London's Congestion Charge?
Yes, currently Electric and Plug-in Hybrid cars or vans qualify for a 100% discount on the Congestion Charge but you must apply for the discount.
From 25 October 2021, the cleaner vehicle discount will change so that only battery electric vehicles are eligible.
How to apply for the London Congestion Charge discount
Manage and renew your discount online

Set up CC Auto Pay for up to 5 vehicles so you can pay the Congestion Charge at a lower rate

Make faster payments by storing your payment and personal details

Allow up to 5 people to access your London Road User Charging account

Business account users can apply for CC Auto Pay but also have the option of Fleet Auto Pay, an automated payment service for companies with a fleet of 6 or more vehicles
Our latest electric car lease offers...
£2,713.18 Initial rental (ex. VAT)
£3,255.81 Initial rental (inc. VAT)
48 Month term
5000 Annual mileage
Subject to status and conditions + arrangement fee
£301.

46
Business contract hire per month (ex. VAT)
£361.

76
Personal contract hire per month (inc. VAT)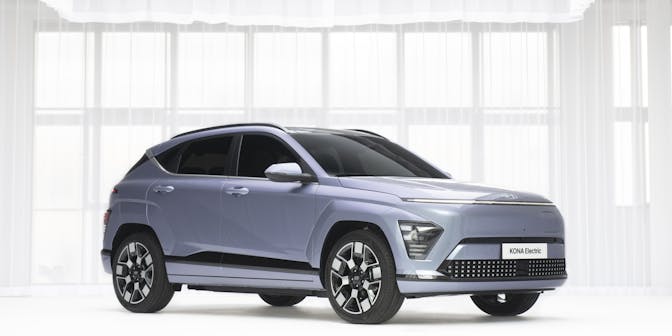 £1,951.79 Initial rental (ex. VAT)
£2,342.15 Initial rental (inc. VAT)
48 Month term
5000 Annual mileage
Subject to status and conditions + arrangement fee
£216.

87
Business contract hire per month (ex. VAT)
£260.

24
Personal contract hire per month (inc. VAT)
£2,728.44 Initial rental (ex. VAT)
£3,274.13 Initial rental (inc. VAT)
24 Month term
5000 Annual mileage
Subject to status and conditions + arrangement fee
£303.

16
Business contract hire per month (ex. VAT)
£363.

79
Personal contract hire per month (inc. VAT)