Longer driving ranges confirmed for Volvo C40 and XC40 Recharge
The Volvo C40 and XC40 Recharge now have more range, a faster recharging time, and a rear-wheeled drive, which has improved both models' overall efficiency.
The front-wheel drive Volvo C40 crossover and XC40 Recharge SUV models are changing to rear-wheel drive, along with updates to all-wheel drive models, and longer driving ranges have now been confirmed by official data.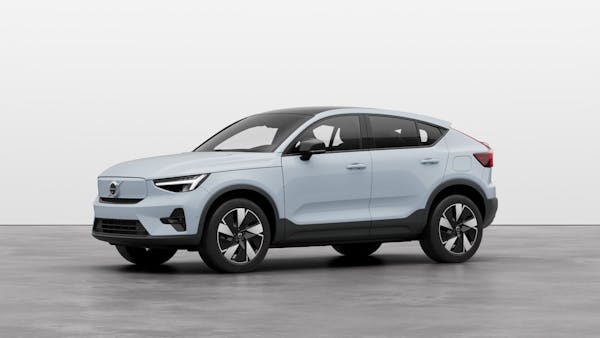 The new Volvo C40 has a driving range of up to 342 miles, and the XC40 has a (WLTP) range of up to 334 miles - improvements of up to 24%, or 64 miles, compared to the outgoing models.
The homologated (WLTP) driving ranges for the individual models are now up to 297 miles for the Volvo C40 Recharge (previously up to 272 miles) and up to 342 miles for the C40 Recharge Twin (previously up to 278 miles).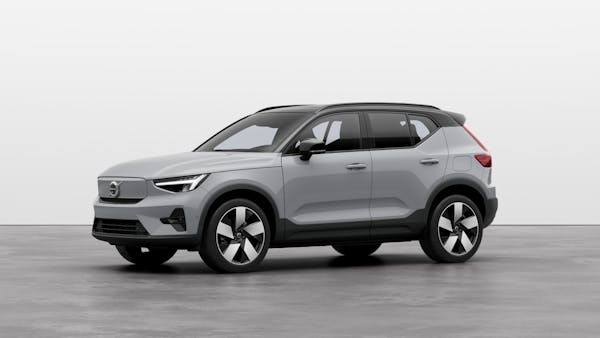 The Volvo XC40 Recharge can now cover up to 290 miles on one charge (previously up to 264 miles) and the XC40 Recharge Twin has a (WLTP) range of up to 334 miles (previously up to 270 miles).
Energy efficiency has also improved, with the most efficient C40 and XC40 versions now capable of up to 3.7 miles per kWh (previously up to 3.5 miles/kWh).
As well as the change from front to rear-wheel drive for the single motor Recharge versions of C40 and XC40 models, there's also a new, second-generation permanent magnet electric motor. This is more powerful than the one in the outgoing cars – offering 238hp, up from 231hp. It's also the first electric motor to be developed in-house at Volvo. Battery performance has also been improved thanks to enhancements to cooling efficiency.
The dual-motor C40 and XC40 Recharge Twin gain increased battery capacity to 82kWh (79kWh usable capacity), up from 78kWh (75kWh usable) in the outgoing versions. These all-wheel-drive models also have new front and rear electric motors, with 150hp and 258hp respectively, in place of the 204hp units previously used on both axles. This should give rear-wheel drive-biased power delivery. The total power output remains the same as before, at 408hp.
The C40 and XC40 Recharge Twin all-wheel-drive models also now have a faster ultra-rapid charging rate, up from 150kW to 200kW. The ability to benefit from a 200kW charge means a 10% to 80% charge is nine minutes faster – which now takes just 28 minutes.
The updated Volvo C40 and XC40 Recharge models are available to order now, with the first UK deliveries expected in the second half of the year.
Our electric car lease special offers
£2,524.26 Initial rental (ex. VAT)
£3,029.11 Initial rental (inc. VAT)
48 Month term
5000 Annual mileage
Subject to status and conditions + arrangement fee
£280.

47
Business contract hire per month (ex. VAT)
£336.

57
Personal contract hire per month (inc. VAT)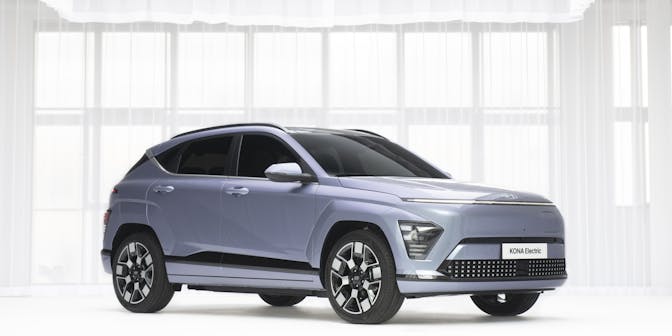 £2,067.67 Initial rental (ex. VAT)
£2,481.20 Initial rental (inc. VAT)
48 Month term
5000 Annual mileage
Subject to status and conditions + arrangement fee
£229.

74
Business contract hire per month (ex. VAT)
£275.

69
Personal contract hire per month (inc. VAT)
£2,676.21 Initial rental (ex. VAT)
£3,211.46 Initial rental (inc. VAT)
48 Month term
5000 Annual mileage
Subject to status and conditions + arrangement fee
£297.

36
Business contract hire per month (ex. VAT)
£356.

83
Personal contract hire per month (inc. VAT)