Lotus debuts the stunning Eletre – an electric Hyper-SUV
Lotus is traditionally seen as a British manufacturer of lightweight sports cars for people who love driving. Some of that perception has now changed with the unveiling of the Lotus Eletre – an electric SUV.
Lotus is actually calling it a 'Hyper-SUV', for this reason: with its two electric motors, the all-wheel drive Eletre has a power output of (at least) 600hp and a 0-62 mph time of less than three seconds.
In terms of electric credentials, the Eletre has a battery that's over 100kWh in capacity, giving an estimated WLTP driving range of 373 miles. Thanks to its 800v electric vehicle architecture it can charge at a 350kW charge point (if you can find one), giving around 250 miles of range in 20 minutes.
There are four drive modes: Range, Tour, Sport, Off-Road (and Individual). Active ride height, active rear axle steering, an active anti-roll bar and torque vectoring via braking are all available.
If you're more interested in practicality, four or five seats can be specified within the impressive-looking SUV body style.
Lotus says that its tradition of lightweighting will be evident in the Eletre, with a number of materials such as carbon fibre and aluminium aiming to keep down the mass of the SUV.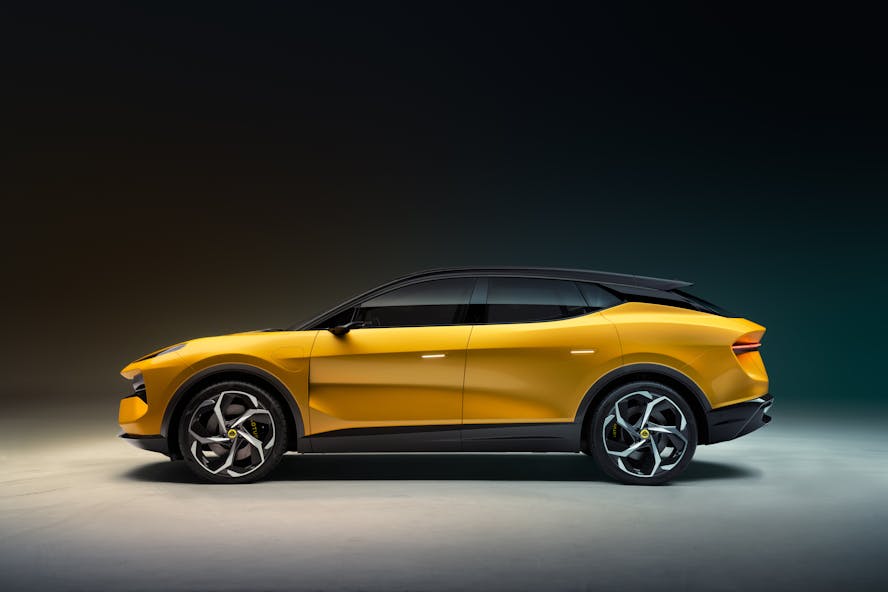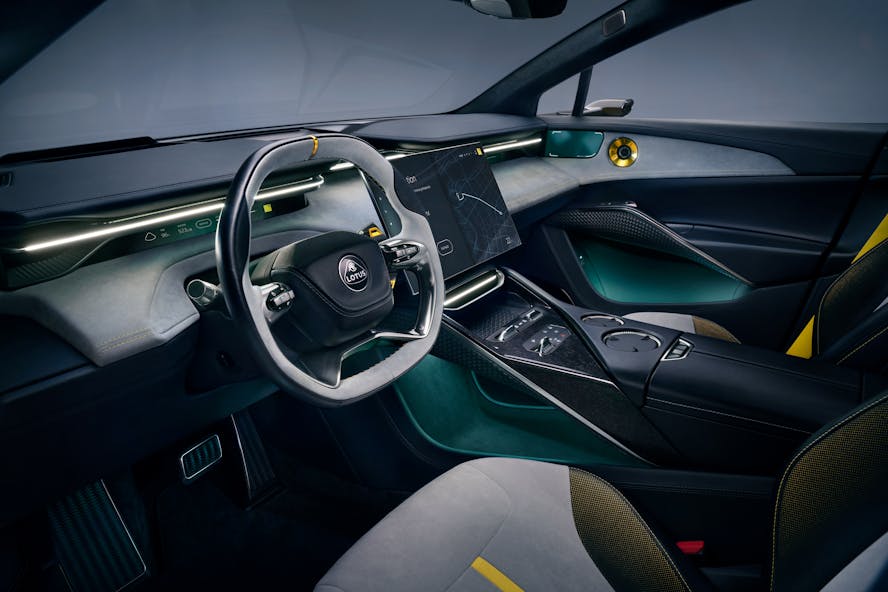 The Eletre will also showcase many aerodynamic innovations, in particular, air being channelled through the car, in addition to around it. There are also active aerodynamics, in other words various flaps can open and close to increase or decrease air flow – primarily to cool the electric motors, battery pack and front brakes in the event of the Eletre being driven enthusiastically.
Lotus says that the Eletre will feature the world's first deployable Light Detection and Ranging (LIDAR) system in a production car to deliver autonomous driving capability. Linked with this are three cameras that are replacing traditional door mirrors.
One of the biggest investments for an all-new electric vehicle is the platform, and the new platform that sits under the Eletre can be used in a range of other Lotus EVs that are planned.
The Lotus Eletre will be built in Wuhan, China, with manufacturing starting later this year and first customer deliveries in 2023 in China, the UK and Europe.
The Lotus Eletre is due to start at less than £100,000. Start saving up now.