Maxus T90EV - The First UK All-Electric Pick-Up
Maxus has been a manufacturer of commercial vehicles for over a decade now. Its electric vans are becoming a staple of UK roads and the upcoming Maxus T90EV is an all-electric pick-up - the first in the UK sector.
Maxus may be a relatively unknown brand in the west, but it's been producing a very successful range of commercial vehicles for over a decade - the latest of which is set to plug a pickup trucked-shaped gap in the electrified market.
Meet the Maxus T90EV - one of the UK's first all-electric pick-up trucks.
Pick-up trucks have long been associated with our eagle-loving cousins in America, however their popularity has slowly grown in the UK becoming a favourite amongst tradespeople and businesses alike. But their gas-guzzling, US-derived motors aren't a great fit for Britain's soaring petrol prices.
The Maxus T90EV remedies that.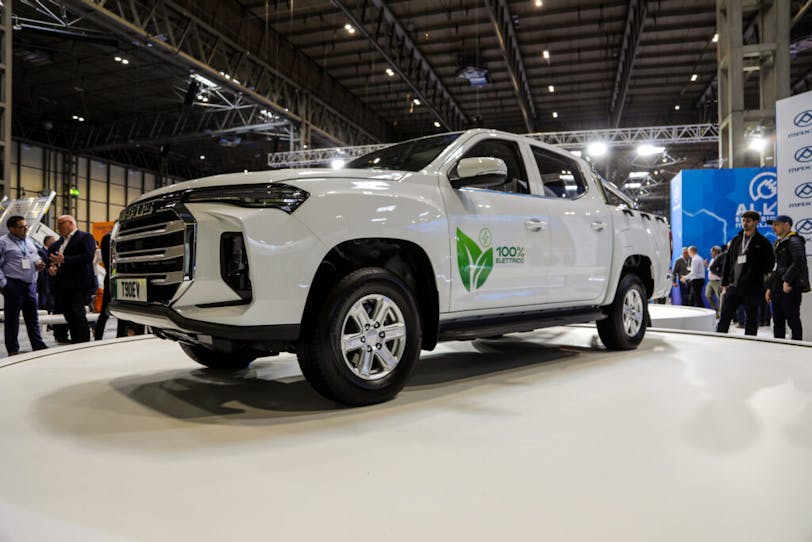 Fitted with a battery pack that houses 88.5kWh of capacity, the T90EV is set to achieve a WLTP range of 198 miles whilst driving in a city setting. City driving has always been an expensive excursion in a big diesel commercial vehicle, but a huge advantage of going electric is avoiding both the congestion charge and the ULEZ charge.
The 150kW motor will grant the 3.3 tonne Maxus plenty of torque and power - 201bhp of it - to tackle off-road driving, or lug large payloads on-road, with ease. The 1,485 x 1,510 x 530mm cargo box affords the Maxus a large bed with lots of room for whatever you need to carry.
A rugged and practical pick-up doesn't equate to a spartan interior though. A 10.25" digital touchscreen and instrument cluster brings the humble pick-up into the modern age, with a flat floor affording maximum cabin space for both passengers and the driver. Welcome quality of life features such as; reversing camera, rain-sensing windscreen wipers and automatic headlights add to the premium feel of the Maxus.
It'll ship with 17" alloy wheels and a chunky stainless steel sports bar with a rope hook.
Orders for the Maxus T90EV open in August 2022, with first deliveries being taken at the beginning of 2023.
With a year or so to wait before getting behind the wheel of an all-electric pick-up truck, why not have a look at our top electric van picks?