Meet the Polestar O2 - a sleek droptop concept EV
Jaws off the floor please. Polestar's new concept signals a very bright future for electric vehicles. Meet the O2.
Most recent new electric cars have been SUVs, expensive saloons, or mainstream hatchbacks. There have been no electric roadsters because manufacturers would find it challenging to make money on them due to their low sales volumes.
However an electric 2+2 roadster concept has now been revealed: the Polestar O2. Polestar was established by Volvo Cars and Geely Holding as a new, standalone Swedish premium electric vehicle manufacturer in 2017. So far, there's been one main all-electric product offering, the Polestar 2.
In the pipeline is the Polestar 5, an electric GT, based on the Polestar Precept concept, that's due to be launched in 2024. The newly-announced Polestar O2 will use a bonded aluminium platform adapted from the Polestar 5, which promises lightness and rigidity in order to deliver a sports car driving experience.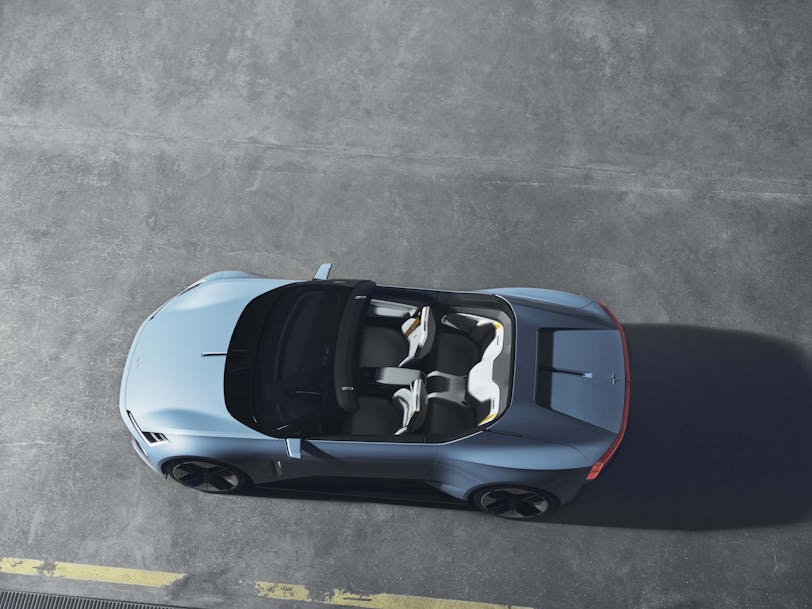 A point of differentiation between the Polestar 5 GT and the Polestar O2 roadster concept is that the Polestar O2 features its own drone (also a concept), which is stored behind the rear seats and can take off autonomously when the car is moving and film the car being driven at up to 56mph, before returning itself back to the car. Video clips can be edited and shared directly from the 15-inch centre display when the car is parked.
Polestar is committed to being as sustainable as possible in terms of the whole vehicle manufacturing process, and the Polestar O2 concept provides examples of how this could be achieved.
Interiors with multiple different materials are hard to recycle, so the Polestar O2 concept includes fewer different materials, instead using just one base material. Recycled polyester is the sole material used for all the soft components of the interior: foam, adhesive, 3D knit fibres and non-woven lamination. Different grades of the same aluminium base material are used throughout the chassis.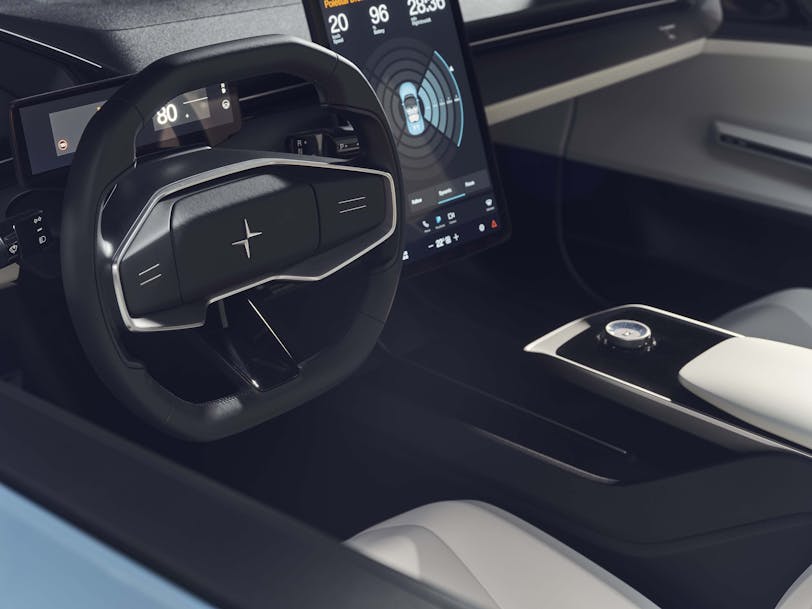 Currently on sale is the Polestar 2 electric performance fastback which includes three variants with a combination of long and standard range batteries as large as 78 kWh, and dual and single-motor powertrains with as much as 300 kW / 408 hp and 660 Nm.
In the coming three years, Polestar plans to launch one new electric vehicle per year, starting with Polestar 3 in 2022 – the company's first electric performance SUV. Polestar 4 is expected to follow in 2023, a smaller electric performance SUV coupe.
In 2024, the Polestar 5 electric performance 4-door GT is planned to be launched as the production evolution of Polestar Precept.