MG MG5 EV Wins Big at WhatCar? Awards
MG may have historically been associated with their famous British sportscar offerings like the MGB – a car that epitomises authentic 'bonnet-up' 60s motoring. But times have changed, and so has MG. The award-winning MG5 shows just how far the brand has come. And the awards show just how well they've done it. It's also a lot cheaper to lease the MG5 than you might think.
What awards did the MG5 win?
MG's EV offering won two awards; Best Large Electric Car for Value and Best Electric Estate. WhatCar? cited the innovative EV as great value with lots of excellent equipment on offer.
Safety-wise, the MG offers Advanced Emergency Braking, Lane Keep Assist and Adaptive Cruise Control. The car has entertainment covered too. Android Auto/Apple Car Play comes as standard, as well as a crystal-clear DAB radio. The 'Exclusive' model that we currently offer also has electric heated seats, automatic wipers and a navigation system.
Excellent build quality was also a cornerstone reason for the win. WhatCar? praised the MG5 estate not only for how well it's put together, but for practicality too. The spacious interior boasts 1456 litres of boot space with the seats down, and our 'real world range' determined a mileage of 210 miles from a single charge. All-in-all, the MG5 is an incredibly competitive option in the EV market.
Our electric car lease special offers
£2,713.18 Initial rental (ex. VAT)
£3,255.81 Initial rental (inc. VAT)
48 Month term
5000 Annual mileage
Subject to status and conditions + arrangement fee
£301.

46
Business contract hire per month (ex. VAT)
£361.

76
Personal contract hire per month (inc. VAT)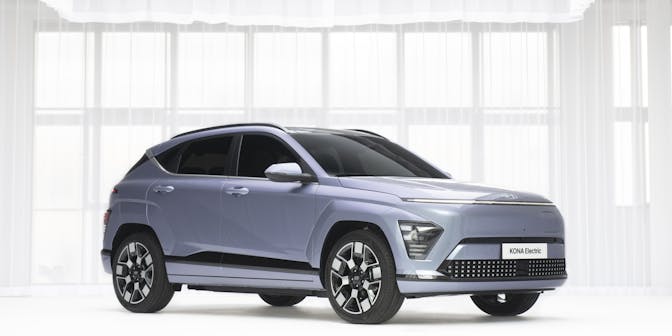 £2,067.67 Initial rental (ex. VAT)
£2,481.20 Initial rental (inc. VAT)
48 Month term
5000 Annual mileage
Subject to status and conditions + arrangement fee
£229.

74
Business contract hire per month (ex. VAT)
£275.

69
Personal contract hire per month (inc. VAT)
£2,728.44 Initial rental (ex. VAT)
£3,274.13 Initial rental (inc. VAT)
24 Month term
5000 Annual mileage
Subject to status and conditions + arrangement fee
£303.

16
Business contract hire per month (ex. VAT)
£363.

79
Personal contract hire per month (inc. VAT)