New all-electric Peugeot e-308
Peugeot has introduced the new e-308 and e-308 SW, two new additions in their all-electric line-up.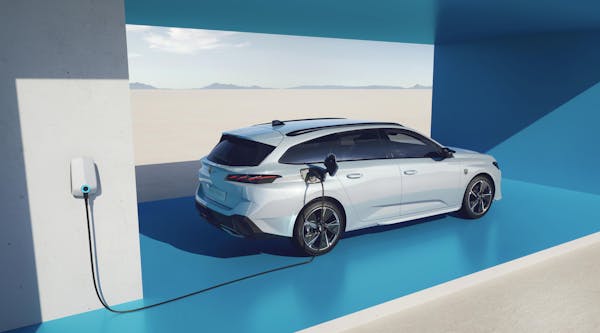 A new all-electric hatchback and a new all-electric estate, in the form of the Peugeot e-308 and Peugeot e-308 SW, are due to go on sale in the UK in the second half of 2023. At the moment, the only all-electric estate that's available is the MG5 EV (excluding the Porsche Taycan Sport Turismo), so more options are welcome for motorists wanting an electric estate car.
Peugeot, part of Stellantis, currently uses 50 kWh batteries in its small and medium-sized EVs, but the e-308 will have a new, slightly larger 54 kWh battery, giving an estimated WLTP driving range of up to 248 miles. The Peugeot e-308 will have a 115 kW (156 bhp) electric motor.
The existing maximum rapid charging rate of most Stellantis models of 100 kW will remain, allowing the e-308 to charge from 20-80% in less than 25 minutes. The e-308 will also have an on-board 11 kW charger as standard, allowing it to charge more quickly at chargers fed by three-phase electric connections, primarily found at workplaces in the UK.
The e-308 will have the familiar three driving modes of Eco, Normal and Sport, along with a 'B' mode on the transmission to capture more energy when braking.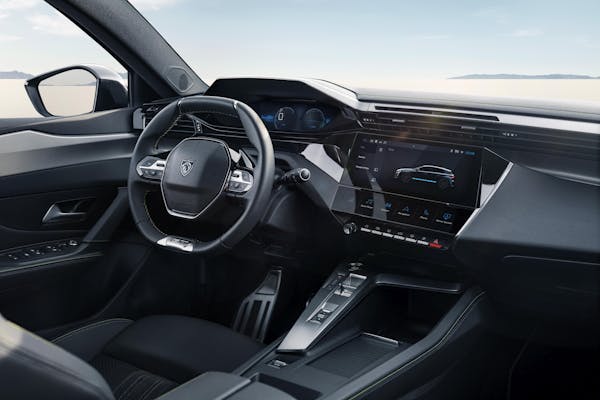 There will also be a new 18-inch aluminium wheel for the all-electric 308, designed specifically to improve aerodynamics.
The latest driving assistance systems will include Adaptive Cruise Control with Stop and Go function, long-range blind spot monitoring, and Rear Traffic Alert.
The new e-308 and e-308 SW will feature the latest version of Peugeot's i-Cockpit, as seen in the 208 and 2008, which has a small steering wheel and a 3D instrument display, together with a digital head-up display.
The Peugeot e-308 and e-308 SW will be available in Allure and GT trim levels. 
Peugeot is due to offer an electrified variant of every vehicle in its line-up by 2025.