New all-electric SUV from smart - the smart #1
With a legacy already established in the compact car market, smart are diversifying and futureproofing with their upcoming EV – the smart #1. Yes, that is the name.
smart was a pioneer in urban mobility with its ultra-small city car, the smart fortwo, originally launched in 1998 (and probably ahead of its time), which was petrol-powered but it was always an ideal vehicle for a zero emission all-electric powertrain. It took a while, but the brand went all-electric in 2019 – the first brand to switch to an all-EV line-up (excluding Tesla which was an all-EV brand anyway).
However because the smart fortwo was so small, there wasn't much room for a battery, and the result was that the electric driving range was limited. Smart appears to be getting around this issue by bringing us a bigger car, to be known – slightly unusually – as the smart #1, which is described as a 'compact SUV'. Whatever happened to the sustainable mobility concept of small city cars?!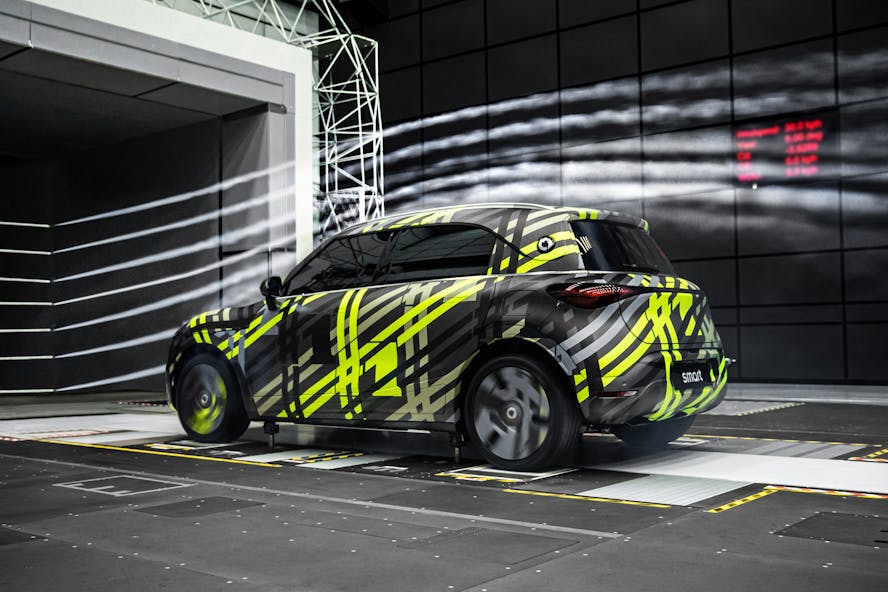 The smart #1 is due to go on sale at the end of 2022, and the company has released images of the car undergoing aerodynamic and winter tests. The aerodynamic tests – which resulted in a drag coefficient performance of 0.29 thanks to features such as concealed door handles and the AGS (Active Grille Shutter) – were carried out at the China Automotive Engineering Research Institute in Chongqing. Smart will be hoping that its aerodynamic properties will contribute to the car's efficiency and the maximising of its driving range.
To evaluate battery performance, the smart #1 has also been undergoing cold weather testing in the far north of China, at one of the world's coldest testing grounds, in temperatures around -40 degrees C. Smart also claims that the vehicle's concealed door handles are equipped with 'ice breaking functions' to ensure they can be opened when they're covered in ice.
The smart #1 will be manufactured at a new production plant in China, following the establishment of a joint venture partnership between Daimler and Chinese automaker Geely in 2019. Geely are better known for production of the Polestar 2.