New electric three-wheeled motorcycle for police and emergency first responders
MAHLE Powertrain takes one step closer to delivering zero-emission transport by working alongside White Motorcycle Concepts (WMC) to replace their fleet with fully electric three-wheeled motorcycles
A new electric three-wheeled motorcycle concept is under development for police, emergency first responders, and last-mile delivery fleets.
The project will adapt the design of the Yamaha Tricity 300 to replace its combustion engine with a fully electric powertrain with fast-charging capability and a targeted 100-mile operating range. Existing electric motorcycles designed for retail customers aren't seen to be sufficiently fit for purpose for commercial use, being expensive and slow to charge.
The new concept is being developed by MAHLE Powertrain and White Motorcycle Concepts (WMC) and is funded as part of the Niche Vehicle Network's Powered Light Vehicles (PLV) Feasibility Studies competition.
Work is due to be carried out to establish the best battery technology, bearing in mind packaging and weight constraints, and the fastest charging solution which reduces the use of rare earth materials.
Recycled carbon fiber is due to be used in the motorcycle's construction, and the three-wheeler will feature a duct that passes through the center of the motorcycle which significantly reduces drag and improves performance and efficiency.
Recent testing by the Metropolitan Police has confirmed the motorcycle's suitability for high-speed work where aerodynamic stability is critical, even when equipped with heavily laden panniers. Crucially, the bike can be ridden on a standard car license, removing the need for specialist training.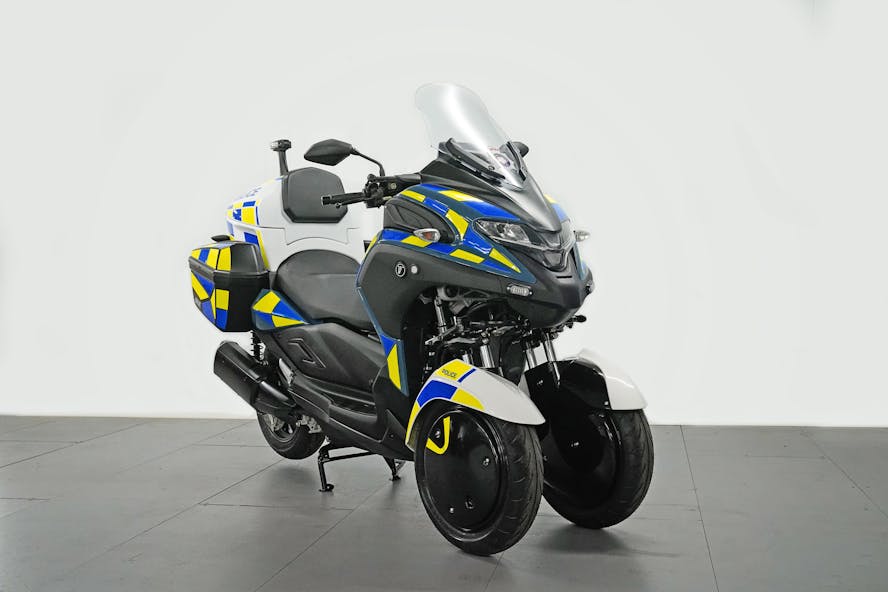 The electric three-wheeled motorcycle will help to make police more visible, which is rapidly becoming a key requirement in community policing, while the completed design can be easily adapted to other services such as paramedic first responders and even last-mile delivery duties.
This development aims to enable emergency services to comply with forthcoming legislation and achieve their net-zero ambitions without sacrificing service levels.
Funded by the Niche Vehicle Network, supported by the Department of Transport and Innovate UK, the feasibility stage of the project is scheduled for completion in March 2023. A follow-up project to develop the prototype units is planned, ultimately leading to small series production.
Our electric car lease special offers
£2,713.18 Initial rental (ex. VAT)
£3,255.81 Initial rental (inc. VAT)
48 Month term
5000 Annual mileage
Subject to status and conditions + arrangement fee
£301.

46
Business contract hire per month (ex. VAT)
£361.

76
Personal contract hire per month (inc. VAT)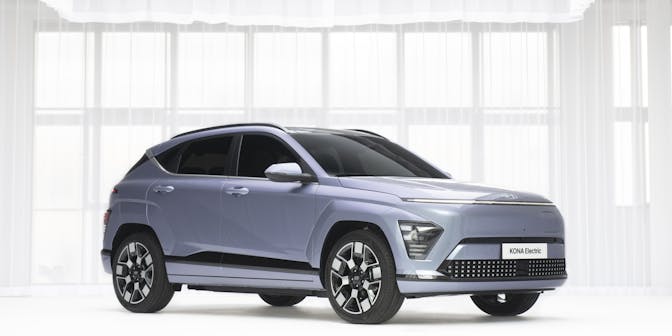 £1,951.79 Initial rental (ex. VAT)
£2,342.15 Initial rental (inc. VAT)
48 Month term
5000 Annual mileage
Subject to status and conditions + arrangement fee
£216.

87
Business contract hire per month (ex. VAT)
£260.

24
Personal contract hire per month (inc. VAT)
£2,728.44 Initial rental (ex. VAT)
£3,274.13 Initial rental (inc. VAT)
24 Month term
5000 Annual mileage
Subject to status and conditions + arrangement fee
£303.

16
Business contract hire per month (ex. VAT)
£363.

79
Personal contract hire per month (inc. VAT)