New pop-up solar EV charging points at Silverstone
Electric vehicle charging has been installed at the Silverstone race circuit in the form of three pop-up solar car parks.
3ti's 'Papilio3' system combines local mains power with solar panels, a battery and EV charge points, allowing businesses to deploy 12 fast charge points in one go. Manufactured from recycled shipping containers, Papilio3 can fast charge 12 EVs at 7 kW, 11 kW or 22 kW.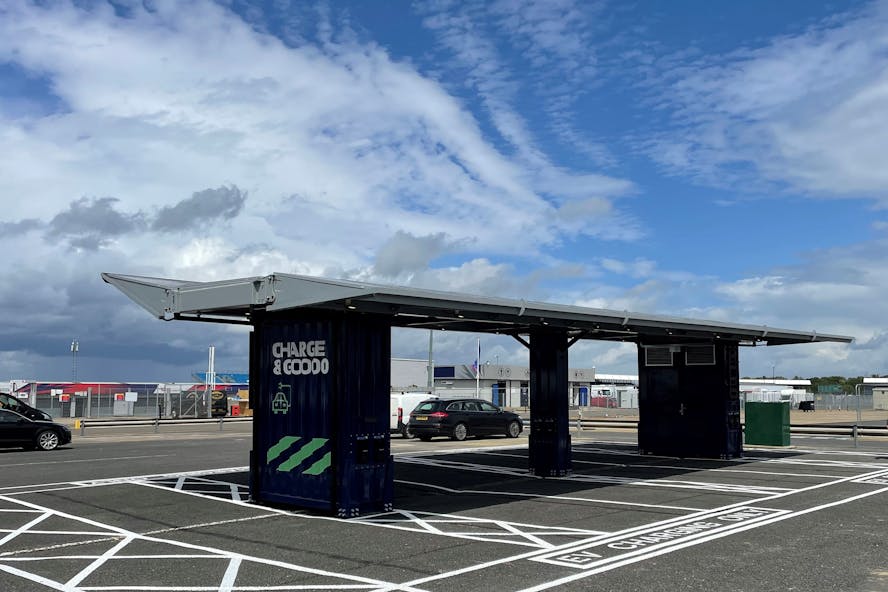 One of the three units at Silverstone will be enhanced by 1 MW of energy supplied from an existing solar array on the roof of the Wing International Conference and Exhibition Centre. 
Designed and manufactured in the UK, Papilio3 can be installed in less than 24 hours, requiring minimal groundwork and no new grid connection, making it an ideal solution for workplace and destination charging.
3ti is the UK's leading designer, installer, funder and operator of Solar Car Parks (SCPs). 3ti has a unique three-technology ("3t") approach to generating renewable energy from car parks. By integrating local mains electricity with solar power, Battery Energy Storage Systems (BESS) and EV charge points, 3ti provides clean solar energy for businesses whilst also providing low carbon, fast EV charging infrastructure for employees, suppliers, customers and the general public.
Combining the three technologies, alongside 3ti's smart charging and intelligent electrical load management system, offers a range of benefits, including optimising the speed and carbon intensity of EV charging and providing grid balancing.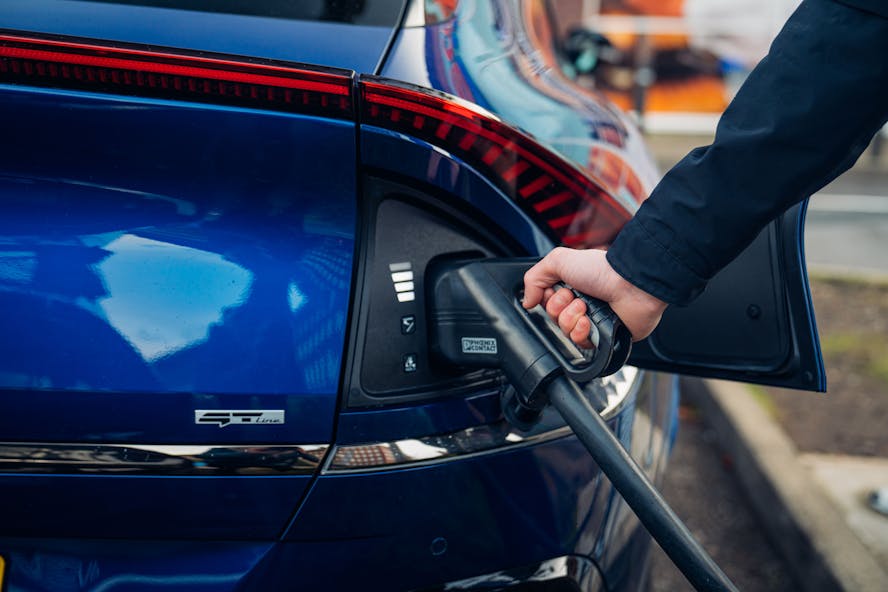 Solar energy from car parks is a low-cost, low carbon and innovative way to power buildings and EV chargers, enabling customers to generate their own renewable energy and work towards achieving net zero emissions.
With 1.2 million visitors per year, and battery electric vehicles representing almost 18% of new car registrations in June 2023, it's surprising that it's taken this long for Silverstone to install charge points.
Our electric car lease special offers
£2,713.18 Initial rental (ex. VAT)
£3,255.81 Initial rental (inc. VAT)
48 Month term
5000 Annual mileage
Subject to status and conditions + arrangement fee
£301.

46
Business contract hire per month (ex. VAT)
£361.

76
Personal contract hire per month (inc. VAT)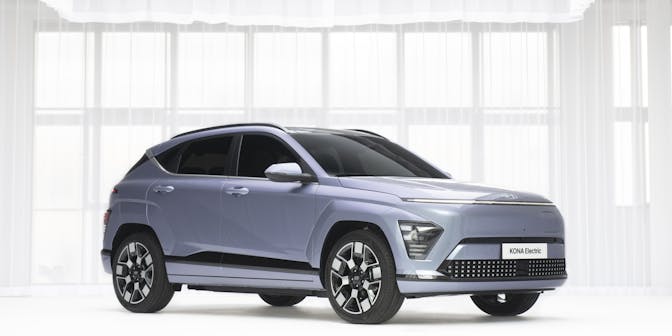 £1,951.79 Initial rental (ex. VAT)
£2,342.15 Initial rental (inc. VAT)
48 Month term
5000 Annual mileage
Subject to status and conditions + arrangement fee
£216.

87
Business contract hire per month (ex. VAT)
£260.

24
Personal contract hire per month (inc. VAT)
£2,728.44 Initial rental (ex. VAT)
£3,274.13 Initial rental (inc. VAT)
24 Month term
5000 Annual mileage
Subject to status and conditions + arrangement fee
£303.

16
Business contract hire per month (ex. VAT)
£363.

79
Personal contract hire per month (inc. VAT)