New Renault Kangoo E-Tech electric van with an increased range
If you wanted to lease a small electric van during the last 10 years there's only really been one choice – the Renault Kangoo – and now an all-new model will be available in Spring 2022.
It also has a new name: the Renault Kangoo Van E-Tech electric. The main news that potential buyers will probably want to hear is that the electric driving range has improved – it's now 186 miles thanks to a 45kWh battery. The 90kW electric motor produces 245Nm of torque.
The new Kangoo van can rapid charge at up to 80kW, which can add 106 miles of range in just half an hour – however this feature is an option. Also, an option is the ability to charge at 22kW public chargers. The one standard charging feature is being able to use 11kW chargers, which are typically workplace chargers using three-phase electricity, in addition to 7.4kW domestic wall boxes.
An 11kW charger can provide a 15-100% charge in just under four hours, compared to around six hours using a 7.4kW wallbox.
With either of the two options to charge at high power and faster speeds are selected, you'll get a battery with liquid cooling to enable repeated rapid charging without any problems.
The Renault Kangoo Van E-Tech electric also features a heat pump that can take heat from the air around the vehicle to warm the cabin, so using less energy from the battery.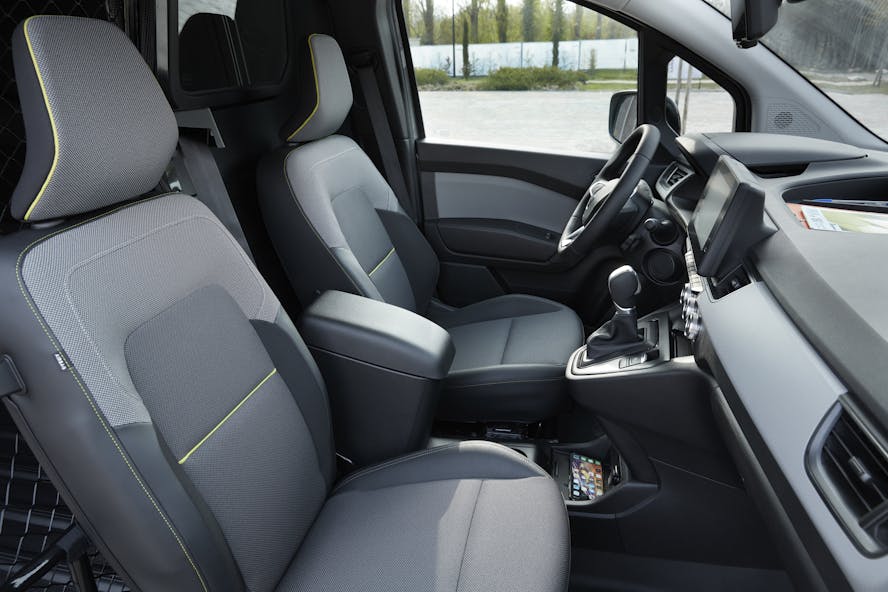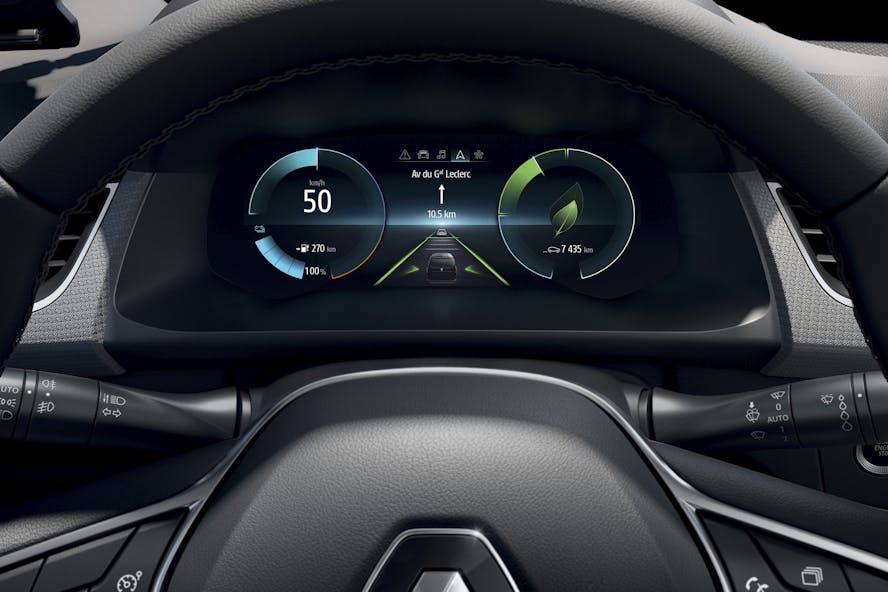 Other key features that can help to maximise the electric driving range of an EV's battery in cold weather are a heated windscreen, heated front seats and a heated steering wheel – these are all available as optional extras on the Kangoo lease.
There will be a number of ways of maximising battery range when driving, thanks to three regenerative braking levels and different drive modes.
The battery, located under the vehicle floor, has no impact on the cargo area capacity, resulting in the Kangoo Van E-Tech electric having a load volume of 3.9m3 and a payload of 600kg – the same as the ICE model. Once again there will also be a Kangoo with a longer wheelbase, coming at a later stage, offering 4.9m3 of capacity and 800kg of payload. The Kangoo will also have a 1,500kg towing capacity.
The Kangoo Van E-Tech electric will be available with three front seats with a central folding backrest that can help to provide a mobile office, and there's almost 60 litres of storage in the cab.
The Renault Kangoo Electric Van is a great lease choice and currently accounts for one in five electric utility vehicles sold in Europe.