New Nissan LEAF Shiro unveiled
Nissan introduces new LEAF variant, the Shiro EV, priced at £28,495 in UK, with drive assist package and three-year Zapmap Premium subscription.
The starting price of a new Nissan LEAF has dropped by £2,000 with the introduction of a new entry-level model called 'Shiro'.
The Shiro costs £28,495 and is based on the N-Connecta trim level. It's only available with a 39 kWh battery, which has a WLTP combined range of 168 miles, or 242 miles based on the WLTP City test. This compares to a longer range of 239 miles WLTP combined for the 59 kWh battery in the LEAF e+ model, or 328 miles based on the WLTP City cycle.
The LEAF is pretty much the only remaining EV on sale that still uses CHAdeMO rapid charging (up to 50 kW).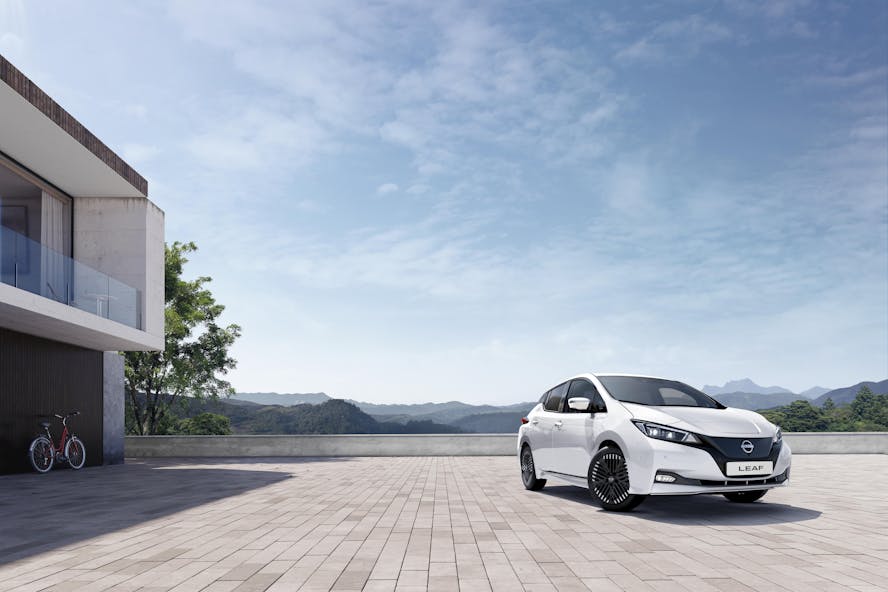 Shiro means 'white' in Japanese and has Arctic White paint as standard, although two-tone paint (Storm White with a Pearl Black roof) is available. It offers synthetic leather trim with cloth inserts and is available with an optional Spare Wheel Pack.
The Shiro includes ProPILOT Assist, Nissan's driver assist package, which is made up of a Traffic Jam Pilot and Intelligent Lane Keep Assist. The LEAF's 'e-Pedal' increases the level of brake regeneration to the extent that when this feature is switched on, you almost come to a complete stop simply by taking your foot off the accelerator, in other words, there's no need to put your foot on the brake pedal – ie. 'one-foot driving'.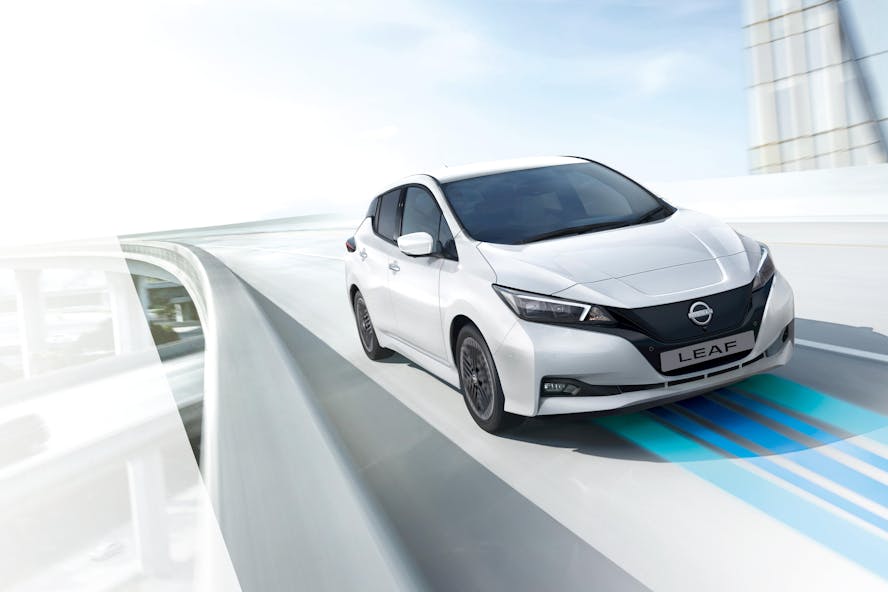 All LEAF Retail and Motability customers will also benefit from a complimentary three-year Zapmap Premium subscription with Android Auto and Apple CarPlay integration. Zapmap is a charge point mapping service which allows drivers to plan their routes with consideration of the vehicle's charging requirements.
The Nissan LEAF was the first mass-market electric car when it launched in 2010. The second generation followed in 2018, and it has now sold more than 646,000 units globally. It was 2022 before Nissan followed up with another electric car, the Ariya SUV.
Our electric car lease special offers
£2,713.18 Initial rental (ex. VAT)
£3,255.81 Initial rental (inc. VAT)
48 Month term
5000 Annual mileage
Subject to status and conditions + arrangement fee
£301.

46
Business contract hire per month (ex. VAT)
£361.

76
Personal contract hire per month (inc. VAT)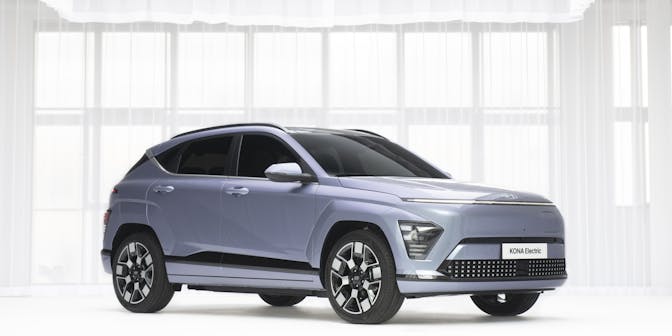 £1,951.79 Initial rental (ex. VAT)
£2,342.15 Initial rental (inc. VAT)
48 Month term
5000 Annual mileage
Subject to status and conditions + arrangement fee
£216.

87
Business contract hire per month (ex. VAT)
£260.

24
Personal contract hire per month (inc. VAT)
£2,728.44 Initial rental (ex. VAT)
£3,274.13 Initial rental (inc. VAT)
24 Month term
5000 Annual mileage
Subject to status and conditions + arrangement fee
£303.

16
Business contract hire per month (ex. VAT)
£363.

79
Personal contract hire per month (inc. VAT)