Nissan unveils its future vision with the Nissan Hyper Force concept supercar EV
Nissan unveiled the Hyper Force Concept at the Japan Mobility Show, their concept for an all-electric, high-performance supercar of the future.
The Nissan Hyper Force concept has been revealed at the Japan Mobility Show. Nissan says that the Hyper Force concept is its 'vision for a next-generation all-electric high-performance supercar' – in other words, an electric successor to the Nissan GT-R.
The Hyper Force high-performance supercar features an all-solid-state battery, which is more suitable for rapid charging and discharging, as well as providing a longer range, at a lower cost.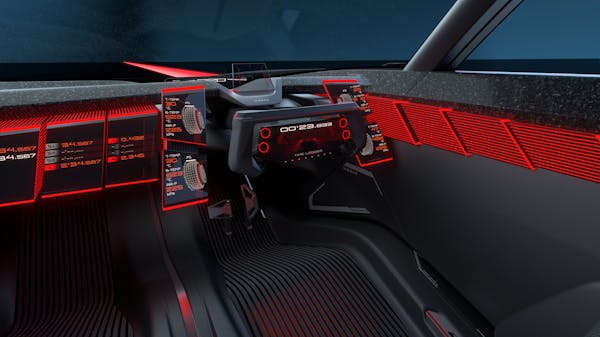 The Hyper Force's electric motors can produce an output of up to 1,000 kW, delivered through Nissan's e-4ORCE all-wheel control technology. The powertrain is combined with a lightweight body featuring high-strength carbon, together with advanced aerodynamics, developed together with the NISMO racing team, which helps to create powerful downforce.
The concept features two driving modes, 'GT' (grand touring) and 'R' (racing). In GT mode, the cabin is illuminated in blue and the screens surrounding the steering wheel move away and combine together to provide information about air conditioning, audio and suspension settings, with the latter being controllable on-screen while driving.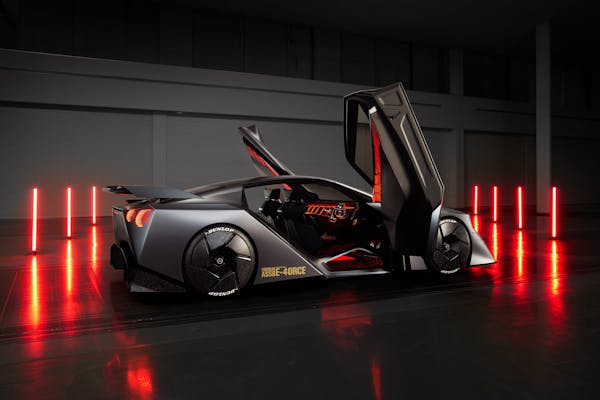 In R mode the cabin illuminates in red and four screens around the steering wheel display tyre grip and temperature, air pressure, brake rotor temperature, power distribution and other racing-focused information.
The driver and front passenger seats are made of lightweight carbon fibre and are equipped with four-point seat belts.
Although the Nissan Hyper Force is designed as a car to be physically driven on road and track, when the car is stopped it can also be used to take part in a gaming experience, racing against others on real-world tracks using a virtual reality helmet, with the aim of drivers honing their racing skills.
The Nissan Hyper Force concept is the fifth and final EV concept on display at the Japan Mobility Show 2023, as Nissan highlights 'a future of electrified mobility accessible to a wider group of people with diverse needs'. Nissan is also marking its 90th anniversary in 2023.
Our electric car lease special offers
£2,713.18 Initial rental (ex. VAT)
£3,255.81 Initial rental (inc. VAT)
48 Month term
5000 Annual mileage
Subject to status and conditions + arrangement fee
£301.

46
Business contract hire per month (ex. VAT)
£361.

76
Personal contract hire per month (inc. VAT)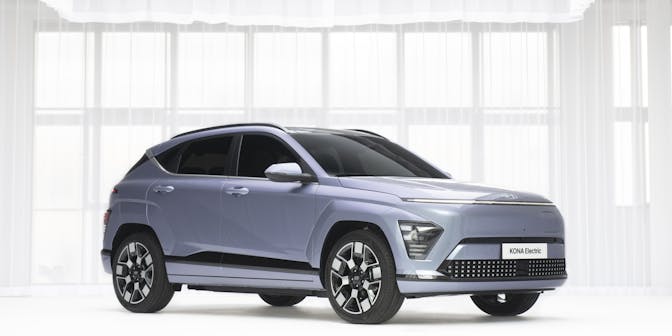 £1,951.79 Initial rental (ex. VAT)
£2,342.15 Initial rental (inc. VAT)
48 Month term
5000 Annual mileage
Subject to status and conditions + arrangement fee
£216.

87
Business contract hire per month (ex. VAT)
£260.

24
Personal contract hire per month (inc. VAT)
£2,728.44 Initial rental (ex. VAT)
£3,274.13 Initial rental (inc. VAT)
24 Month term
5000 Annual mileage
Subject to status and conditions + arrangement fee
£303.

16
Business contract hire per month (ex. VAT)
£363.

79
Personal contract hire per month (inc. VAT)