Nissan's Electric Travel Guide charges into four new European cities
Want to take your EV on holiday? Nissan has created the ideal route for a green getaway around Europe.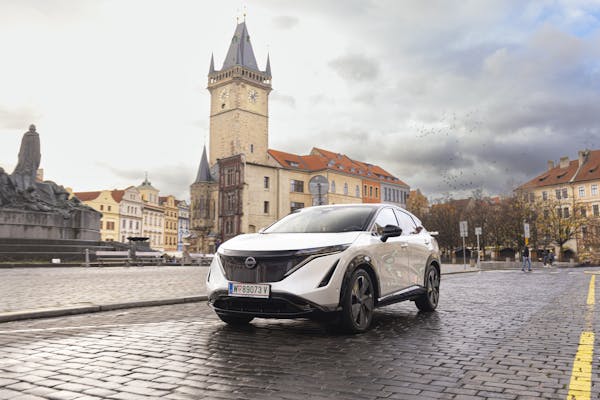 Did you know that Nissan has produced an Electric Travel Guide? It already includes Stockholm, and it's now been expanded to include Austria, the Czech Republic, Hungary, and Slovakia.
The idea is that the Nissan Electric Travel Guide provides recommendations about what to see when driving in Europe in an electric car – and of course it includes charging stops.
 Designed to help global travellers enjoy more sustainable holidays, the Electric Travel Guide curates a mix of culture, cuisine and nature, while connecting must-see spots along picturesque routes.
Global travellers are increasingly prioritising impact and purpose while planning their trips. As many as eight out of ten (81%) agree they want to travel to destinations where they can immerse themselves into the local culture, while six out of ten (62%) say they want to be more thoughtful about where and how they travel.
EV drivers can explore the world-famous State Opera House in Vienna; take in the unrivalled views of Prague, the 'City of a Hundred Spires'; discover the marvel of Budapest Castle; or take a stroll through Central Europe's oldest public park in Bratislava.
The Nissan Electric Travel Guide recommends the following sights in Austria, the Czech Republic, Hungary and Slovakia:
1. Devin (Bratislava)
Head to the banks of the Danube to explore one of the oldest castles in Slovakia and enjoy breath-taking views – even seeing as far as Vienna and the snowy tops of the Austrian Alps.
2. Zochova Chata (Bratislava)
Relax in an oasis of wellness set against a backdrop of lush forests at the Hotel Zochova Chata – all while enjoying great food and local wines.
3. Budapest City Park (Budapest)
A 200-year-old haven from the bustling city that also happens to have its own castle, multiple museums, beautiful lakes and even a selection of restaurants.
4. Pannonhalma Archabbey (Budapest)
Discover one of Hungary's oldest historical monuments, take in the views from the tower, and explore the vast library at this UNESCO Heritage Site.
5. Kasárny Karlín (Prague)
Also known as the Karlin Barracks, this volunteer-led cultural meeting spot (featuring a coffee shop, cinema, gallery, bar and more) is a lively place to visit for anyone looking for a truly local experience.
6. Kutná Hora (Prague)
Visit this medieval town not far from Prague to discover some decidedly unique places – from the 'Bone Church' to the UNESCO-listed Old Town.
7. Palmenhaus (Vienna)
Enjoy a wide variety of enticing dishes in the most opulent surroundings at this café, bar and lounge set in a former greenhouse built for Austria's emperors.
8. Donau-Auen National Park (Vienna)
Take a tour to explore this stunning 9,600-hectare national park set on the banks of the river Danube, home to many endangered plants and animals.
Our electric car lease specials...
£2,713.18 Initial rental (ex. VAT)
£3,255.81 Initial rental (inc. VAT)
48 Month term
5000 Annual mileage
Subject to status and conditions + arrangement fee
£301.

46
Business contract hire per month (ex. VAT)
£361.

76
Personal contract hire per month (inc. VAT)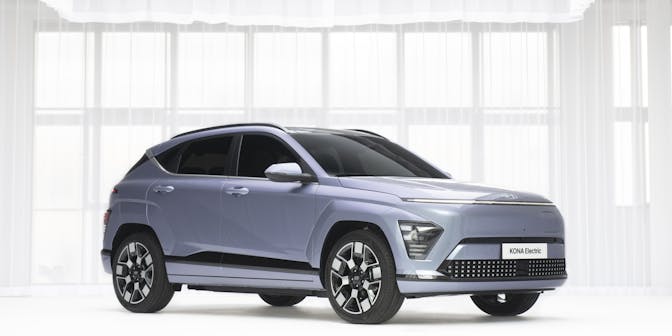 £1,951.79 Initial rental (ex. VAT)
£2,342.15 Initial rental (inc. VAT)
48 Month term
5000 Annual mileage
Subject to status and conditions + arrangement fee
£216.

87
Business contract hire per month (ex. VAT)
£260.

24
Personal contract hire per month (inc. VAT)
£2,728.44 Initial rental (ex. VAT)
£3,274.13 Initial rental (inc. VAT)
24 Month term
5000 Annual mileage
Subject to status and conditions + arrangement fee
£303.

16
Business contract hire per month (ex. VAT)
£363.

79
Personal contract hire per month (inc. VAT)