Polestar 2 goes rear-wheel drive and gets more range
Bringing more power, performance and range, the Polestar 2 gets a major update
The Polestar 2 is switching to rear-wheel drive, as well as gaining a longer driving range and more performance.
Not only will Polestar 2 front-wheel drive models become rear-wheel drive, but all-wheel drive models will gain a rear-drive bias. The new rear motor can provide all of the drive, with the front motor being disengaged completely when not needed, although it can be re-engaged when required.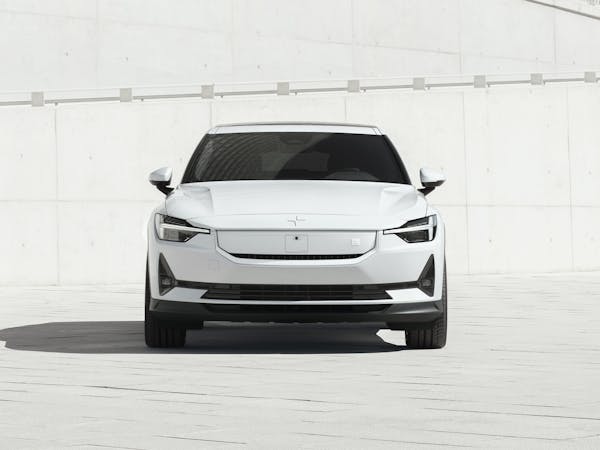 The dual-motor models will have system power increased from 300 kW to 310 kW and torque increased from 660 Nm to 740 Nm. This results in a new 0-62 mph acceleration time of 4.5 seconds. An optional Performance Pack increases power to 350 kW and reduces the 0-62mph time to just 4.2 seconds – and this can be purchased as a downloadable over-the-air performance software upgrade for any eligible long-range dual motor cars.
Rear-wheel drive variants with a new single-motor also get more power: 220 kW (increased from 170 kW) – and more torque (490 Nm, up from 330 Nm). Acceleration from 0-62mph is up to 1.2 seconds quicker, at 6.2 seconds.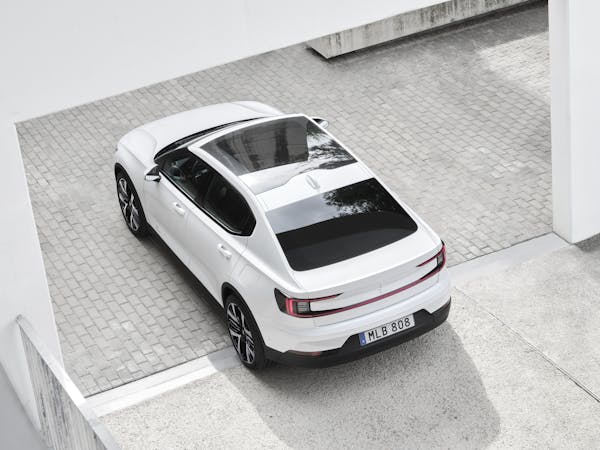 The Polestar 2 also gains improved driving ranges. The standard range single motor version, which retains a battery capacity of 69 kWh, is now capable of a WLTP electric driving range of up to 321 miles, an increase of 25 miles.
The long-range single motor variant, with a new 82 kWh battery, can now achieve up to 393 miles, an increase of 52 miles.
The long-range dual motor variant now has a range of up to 367 miles, an increase of 65 miles.
The updated batteries also benefit from faster charging rates of up to 205 kW DC for the long-range batteries and 135 kW for the standard-range battery.
The frontal styling of the Polestar 2 has also been revised to reflect the design language premiered by Polestar 3, and includes a new 'SmartZone', which houses active safety features such as the front facing camera and mid-range radar. Driver Awareness features are now standard.
The model year 2024 Polestar 2 is available to order now in European markets with first deliveries expected in the third quarter of 2023 and pricing starting from EUR 50,190.
Bringing more power, performance and range, the Polestar 2 gets a major update.
Unique design upgrades for the Polestar 2 BST Edition
In the meantime, before the new rear-wheel drive cars arrive, there are two limited edition Polestar 2 models within the Polestar Engineered portfolio.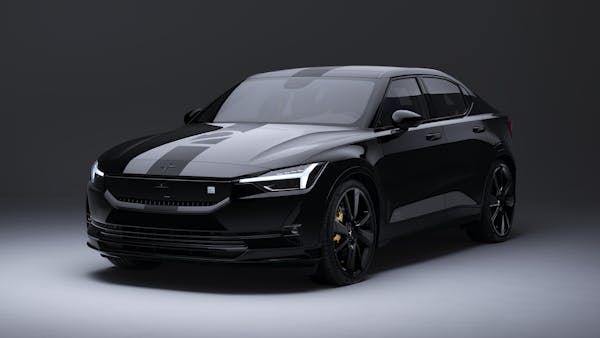 The first is the BST edition 270 (with 270 cars being produced) which has upgrades including a 25mm lower ride height, adjustable dampers, front strut bar, 20% stiffer springs, and unique black 21-inch alloy wheels with Pirelli P Zero tyres developed specifically for BST edition cars.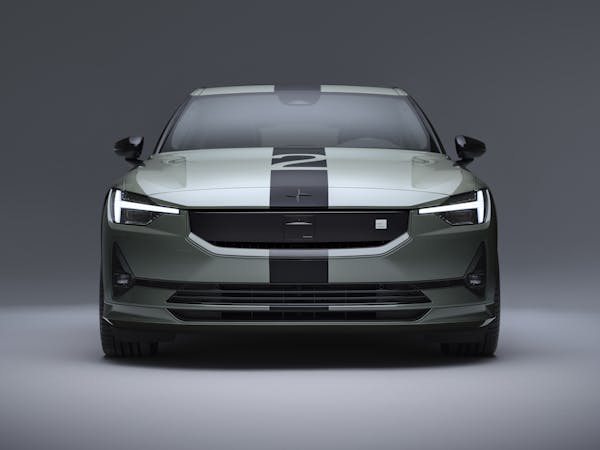 The second limited edition model is the BST edition 230 (just 230 units available), which shares the same chassis modifications as the BST edition 270, but in addition has a focus on performance design details such as exclusive green Nebula paintwork and MicroSuede textile for the interior. Deliveries are expected from the third quarter of 2023.
Our electric car lease specials...
£2,713.18 Initial rental (ex. VAT)
£3,255.81 Initial rental (inc. VAT)
48 Month term
5000 Annual mileage
Subject to status and conditions + arrangement fee
£301.

46
Business contract hire per month (ex. VAT)
£361.

76
Personal contract hire per month (inc. VAT)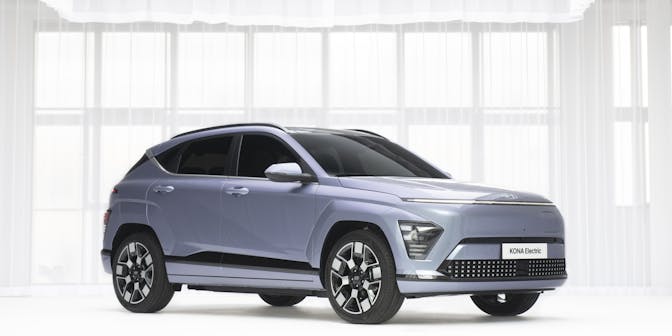 £1,951.79 Initial rental (ex. VAT)
£2,342.15 Initial rental (inc. VAT)
48 Month term
5000 Annual mileage
Subject to status and conditions + arrangement fee
£216.

87
Business contract hire per month (ex. VAT)
£260.

24
Personal contract hire per month (inc. VAT)
£2,728.44 Initial rental (ex. VAT)
£3,274.13 Initial rental (inc. VAT)
24 Month term
5000 Annual mileage
Subject to status and conditions + arrangement fee
£303.

16
Business contract hire per month (ex. VAT)
£363.

79
Personal contract hire per month (inc. VAT)