Registrations of new electric vans increase by 52.7% in April 2022
Registrations of new electric vans increased by 52.7% in April 2022 compared to April 2021, with electric vans representing one in 24 new light commercial vehicles (LCVs).
This is against a backdrop of UK van registrations falling 29.1% overall in April 2022 due to ongoing supply challenges. Despite demand being strong across all segments, supply chain pressures locally and globally, including shortages of semiconductors, had an impact on deliveries.
Although the curve of increasing electric van sales is behind that of electric car sales, the picture is not dissimilar to the new car market: electric vehicle sales are increasing, and therefore bucking the overall trend of decreasing sales of vehicles with internal combustion engines. Battery electric vehicles (BEVs) are expected to account for 6.3% of LCV registrations during the year as a whole.
Digging down to the detail, registrations of large vans were down 19.1%, while deliveries of medium-sized vans, the second largest segment by volume, dropped by a huge 48.6%, according to the latest figures published by the Society of Motor Manufacturers and Traders (SMMT).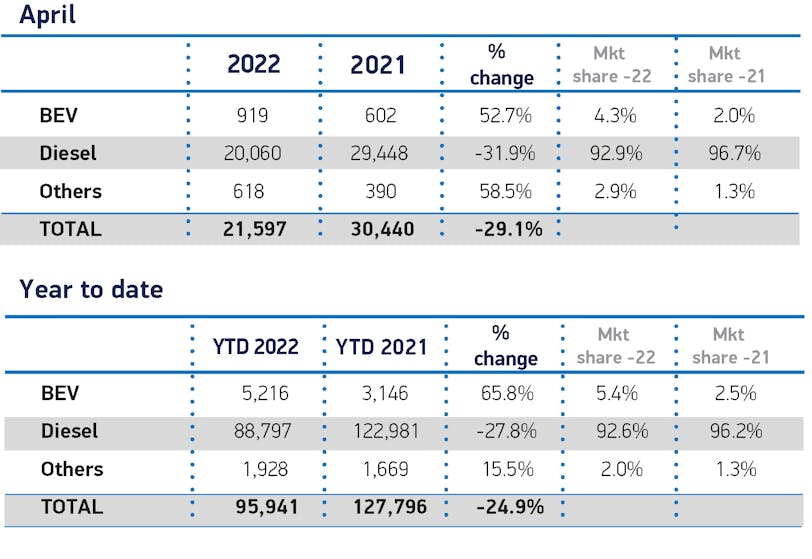 While the decline in registrations in April is steeper due to comparison with 2021, which saw the highest total for the month since records began, this year was still 12.2% below pre-pandemic 2019.
Large vans (those weighing over 2.5 tonnes) comprise more than two-thirds of the LCV market, and their market share increased by nine percentage points to 75.1%. This is due in part to more significant declines in registrations of medium-sized vans (those weighing greater than 2.0 tonnes to 2.5 tonnes) by 48.6%, and small vans (weighing two tonnes or less) by 48.2%, as components shortages restricted supply.
The SMMT believes that policies that incentivise operators to make the switch to electric vans will be essential to meet the UK government's ambitious decarbonisation targets.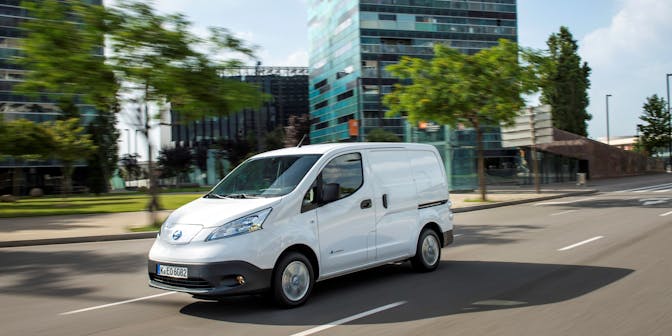 £4,508.12 Initial rental (ex. VAT)
48 Month term
5000 Annual mileage
Subject to status and conditions + arrangement fee
From
£500.

90
per month (ex. VAT)