Renault aims to reach EV/ICE price parity ahead of the competition
Renault is aiming to reach price parity between electric and ICE vehicles ahead of the competition thanks to a clear roadmap to a 40% cost reduction by 2027/28 for its next generation of B and C-segment EVs.
The job of making electric and connected cars affordable for all will be delivered by Ampere, which designs, engineers, manufactures and markets electric passenger cars under the Renault brand in Europe. Ampere has now become a stand-alone Electric Vehicles (EV) and software company, but with Renault Group keeping a strong majority. Ampere is due to raise capital from a potential initial public offering (IPO).
Ampere is developing a product line-up of seven vehicles by 2031 in Europe: the Megane E-Tech, Scenic E-Tech, Renault 5, Renault 4, "Legend", and two additional vehicles. Vehicles will also be produced with other brands and partners such as Alpine, Nissan and Mitsubishi Motors.
 B and C-segment cars – the core products of the Renault Group – are expected to represent 75% of the European EV market by 2030. Renault, and therefore Ampere, already has EV platforms for small and medium-sized cars.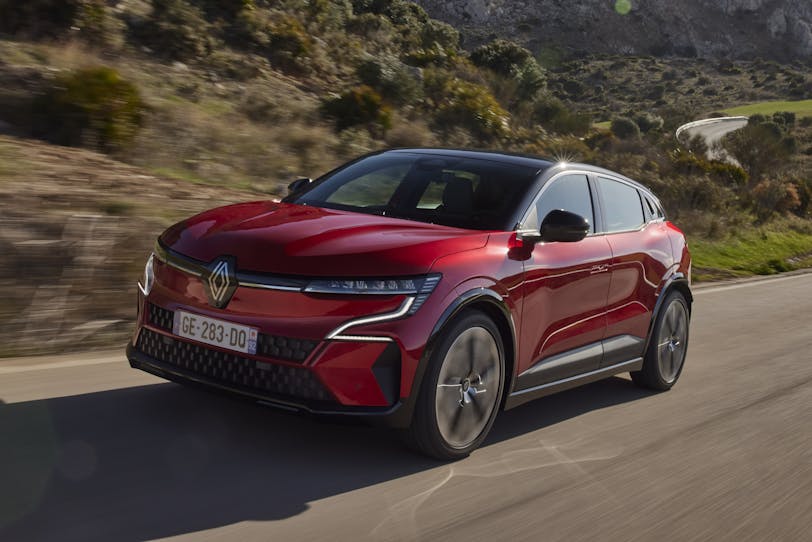 The companies believe that they can achieve a 50% reduction on battery cost per vehicle for the same range, a 25% reduction on e-powertrain cost per vehicle and a 25% reduction in platform cost per vehicle, along with a 50% reduction in manufacturing and logistic costs.
Renault says that the Scenic E-Tech is already at Total Cost of Ownership (TCO) parity with hybrid vehicles. The EV/ICE price parity is expected to be reached by 2027/2028 with the second generation Megane-E-Tech and Scenic E-Tech successor.
The Renault 5 will be launched in 2024 with a starting price of around €25k, with the Renault 4 to follow in 2025, and "Legend" will be a new electric car priced below €20k.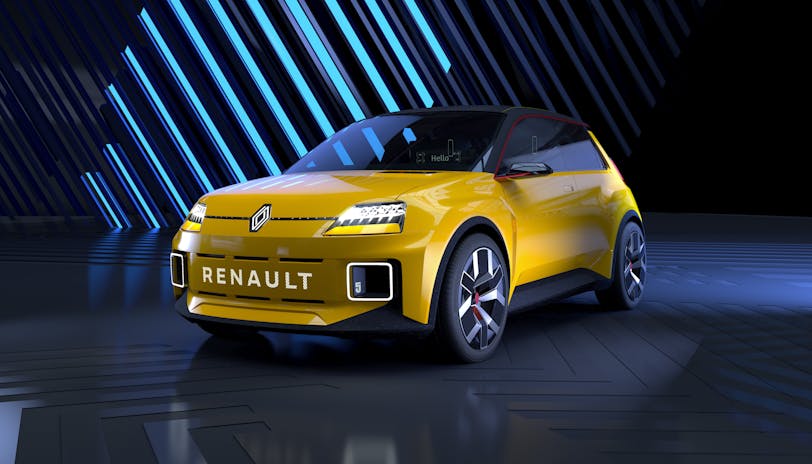 The Megane E-Tech was launched in mid-2022 at a €38k entry price. The Scenic E-Tech will be on the market early next year with an entry price of around €40k. The Renault 5 will be revealed in Q1 2024 and will offer up to 248 miles of range for an entry price at around €25k, competing with core hybrid B-segment cars. The Renault 4 will be a 'versatile' car launched in 2025.
"Legend" is an urban vehicle promising best-in-class efficiency with only 10 kWh/100km, 75% lower CO₂ emissions than the average European ICE car sold in 2023 over its lifecycle, and it will be offered at an entry price below €20k (before subsidies), or less than €100 per month.
Ampere will produce at least two models for Alpine, the next Micra for Nissan and another model for Mitsubishi Motors, and it will also support Dacia.
Our electric car lease special offers
£2,713.18 Initial rental (ex. VAT)
£3,255.81 Initial rental (inc. VAT)
48 Month term
5000 Annual mileage
Subject to status and conditions + arrangement fee
£301.

46
Business contract hire per month (ex. VAT)
£361.

76
Personal contract hire per month (inc. VAT)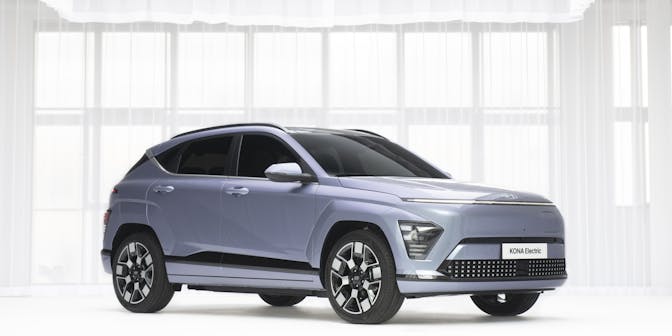 £2,067.67 Initial rental (ex. VAT)
£2,481.20 Initial rental (inc. VAT)
48 Month term
5000 Annual mileage
Subject to status and conditions + arrangement fee
£229.

74
Business contract hire per month (ex. VAT)
£275.

69
Personal contract hire per month (inc. VAT)
£2,728.44 Initial rental (ex. VAT)
£3,274.13 Initial rental (inc. VAT)
24 Month term
5000 Annual mileage
Subject to status and conditions + arrangement fee
£303.

16
Business contract hire per month (ex. VAT)
£363.

79
Personal contract hire per month (inc. VAT)