Rimac Nevera: 1,914hp of all-electric madness
The all-electric Rimac Nevera hypercar produces 1,914 hp of power and 2360 Nm of torque from its four independent electric motors, resulting in a 0-62 mph time of 1.85 seconds and a top speed of 258 mph. It's officially the fastest accelerating production car in the world.
The Nevera has a 120 kWh battery, giving a 340-mile WLTP range, and it's capable of charging at 500 kW, when a 0-80% charge can be achieved in just 19 minutes.
Just in case you want to buy one, before we go any further we should probably say that the Rimac Nevera costs €2m and production is limited to 150 units.
The Nevera has just completed its final winter tests ahead of the first customer deliveries throughout the world within the next couple of months.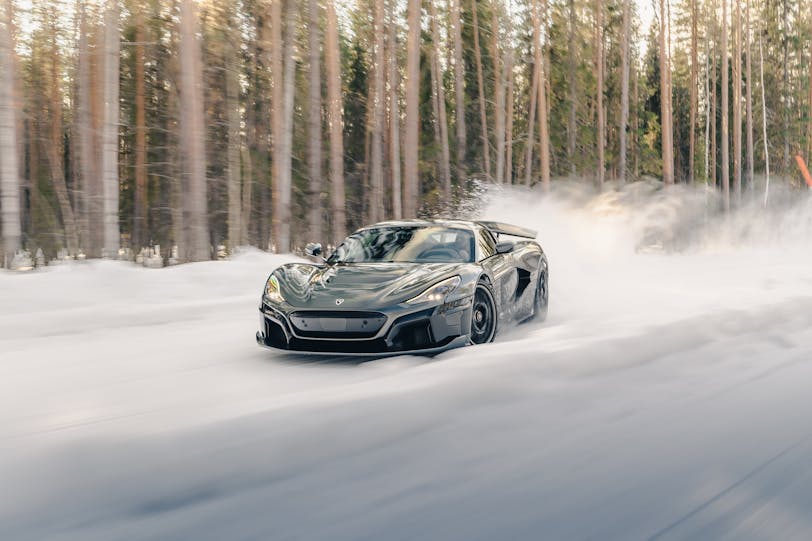 The Rimac Nevera is designed, engineered and built at Rimac Automobili in Croatia. Inspired by fellow-Croatian engineer Nikola Tesla, Mate Rimac undertook his first electric project when he converted his 1984 BMW 3 Series E30 to battery power at the age of 20 in his garage in 2008. He founded Rimac Automobili in 2009, and just 11 years later, the company celebrated hiring its 1000th employee.
The newly-formed Rimac Group is the major shareholder in Rimac Automobili with a 55% stake. Mate Rimac has a 37% shareholding in Rimac Group, with Porsche at 24%, Hyundai Motor Group at 12% and other investors at 27%.
The Nevera's Lithium/Manganese/Nickel battery was designed from scratch by Rimac. The development, production and supply of battery systems, drivetrains and other EV components has been separated into a new entity – Rimac Technology, which is 100% owned by the Rimac Group. Rimac Technology will remain an independent company working with many global car manufacturers including Aston Martin, Porsche, Pininfarina, Hyundai, Kia, Koenigsegg, Renault and Cupra.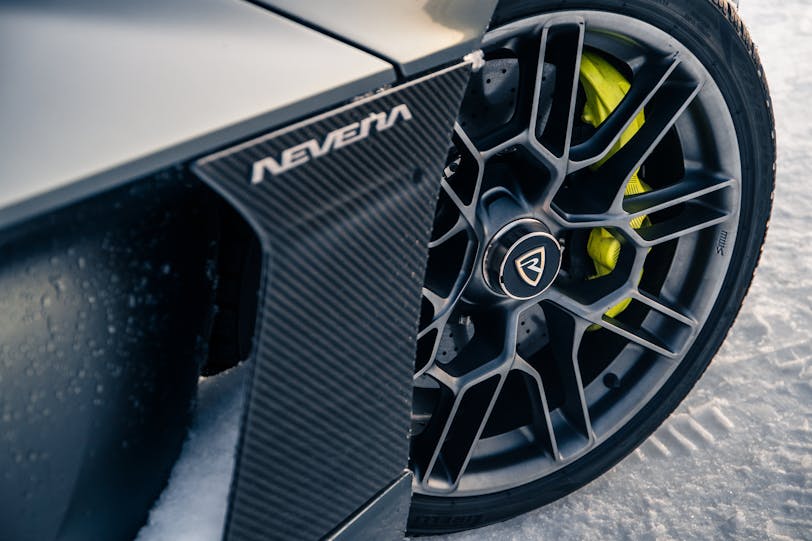 Capable of instantly summoning maximum torque from the first moment, the Nevera's electric motors are 97 per cent efficient – compared with 40 per cent for the most effective internal combustion engines – and completely maintenance-free throughout their operating life.
Rimac's All-Wheel Torque Vectoring 2 (R-AWTV 2) system replaces traditional Electronic Stability Programme and Traction Control systems to further improve grip and traction. The system calculates the precise level of torque to channel through each wheel, making over 100 calculations per second, and it can create a front or rear-wheel drive-biased car.
There are seven different driving modes: SPORT, DRIFT, COMFORT, RANGE, TRACK and two CUSTOM modes.
Rimac has also developed the world's first AI (Artificial Intelligence) Driver Coach which evaluates performance and provides guidance to optimise and enhance the driver's on-track performance. Accessing 12 ultrasonic sensors, 13 cameras and 6 radars, the system overlays selected race circuits in real-time.