Rolls-Royce goes electric with the new Spectre
Could this be the world's most luxury electric car? We find out as Rolls-Royce unveil the new all-electric Spectre.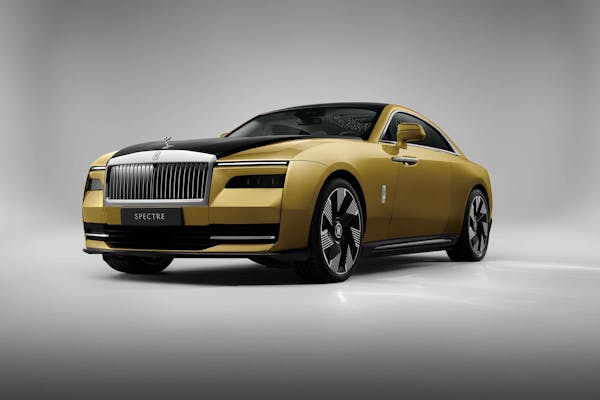 Electric cars really must be the future, because you can now order an all-electric Rolls-Royce.
Rolls-Royce has been talking about how quiet and refined its (petrol) cars have been for many, many years, so it's surprising that it's taken this long for the brand to bring an electric car to market.
However there's likely to have been at least one challenge for the engineers: ensuring a sufficient electric driving range for a car that's as big and heavy as a Rolls-Royce. 
When we say big and heavy, the new all-electric Rolls-Royce Spectre is almost 5.5 metres long, and it weighs three tonnes. Therefore the estimated electric driving range of 320 miles could be seen as quite an achievement.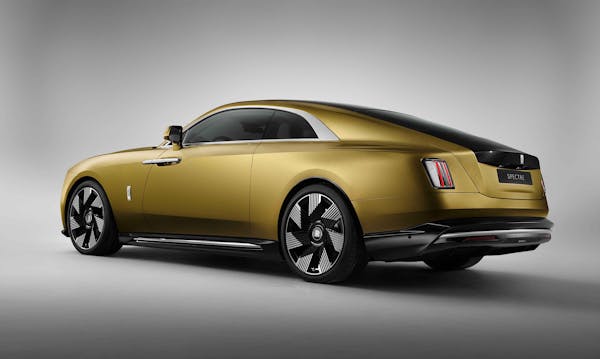 Of course an electric car that weighs three tonnes won't be as efficient as an electric car that weighs less than one and a half tonnes – for example the MINI Electric. This is borne out by the figures: the MINI can manage 4.1 miles on one kWh of electricity, whereas the Rolls-Royce Spectre can only travel 2.9 miles from the same unit of energy.
Like the Spectre's electric range, its efficiency could be worse; despite the bulk of the car (although perhaps helped by its length), it has a coefficient of drag (CD) of just 0.25 – which is an impressive figure for aerodynamics for a car with such a large frontal area (and huge 23-inch wheels).
However, although efficiency is at the top of our minds, Rolls-Royce is likely to say that we're missing the point of the Spectre. The engineers that have worked on the "Ultra-Luxury Electric Super Coupé" for so long will no doubt be delighted that they've produced a car with zero tailpipe emissions that also offers the high-end experience that Rolls-Royce customers expect.
Perhaps we need to talk about performance at this point: the Spectre has a 430 kW powertrain producing 900 Nm of torque, delivering a 0-60 mph time of 4.4 seconds. Rolls-Royce has also developed 'Decentralised Intelligence' processing capabilities, which are said to manage the Spectre's suspension, aiming to achieve excellent ride quality as well as impeccable body control.
But it's the Rolls-Royce luxury details that customers are likely to get most excited about. For example, the Spectre is available with Starlight Doors, which incorporate 4,796 softly illuminated 'stars' - the first time these have been available on a series production Rolls-Royce. There are also over 5,500 stars clustered around the Spectre nameplate on the passenger side of the Spectre's Illuminated Fascia.
If you'd like to buy a Rolls-Royce Spectre, then the good news is that it's 'available for commission' immediately, with first customer deliveries starting towards the end of 2023. The bad news? The Spectre's pricing will be positioned between the Cullinan (from £264,000) and Phantom (from £363,600).
Rolls-Royce has confirmed that by the end of 2030 its entire product portfolio will be fully-electric.
Take a look at some of our electric car lease special offers...
£2,713.18 Initial rental (ex. VAT)
£3,255.81 Initial rental (inc. VAT)
48 Month term
5000 Annual mileage
Subject to status and conditions + arrangement fee
£301.

46
Business contract hire per month (ex. VAT)
£361.

76
Personal contract hire per month (inc. VAT)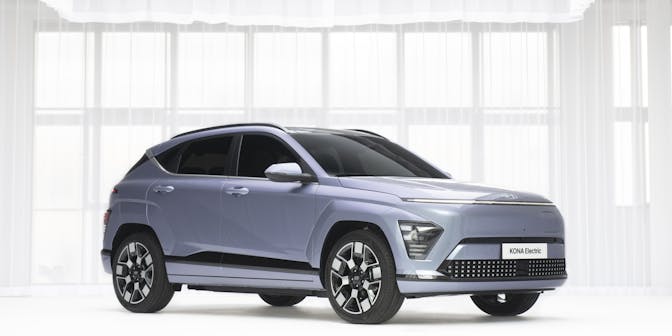 £1,951.79 Initial rental (ex. VAT)
£2,342.15 Initial rental (inc. VAT)
48 Month term
5000 Annual mileage
Subject to status and conditions + arrangement fee
£216.

87
Business contract hire per month (ex. VAT)
£260.

24
Personal contract hire per month (inc. VAT)
£2,728.44 Initial rental (ex. VAT)
£3,274.13 Initial rental (inc. VAT)
24 Month term
5000 Annual mileage
Subject to status and conditions + arrangement fee
£303.

16
Business contract hire per month (ex. VAT)
£363.

79
Personal contract hire per month (inc. VAT)