Zero emissions off the beaten track: the Fisker Ocean Force E off-roader
The new special edition Fisker model was intended to provide consumers with an additional off-road upgrade kit that can be installed to the Ocean Extreme and Ultra grades. The new kit will become available in Q4 of 2023.
The all-electric Fisker Ocean SUV hasn't officially arrived in the UK yet, but the company has already previewed a special off-road edition called the Force E.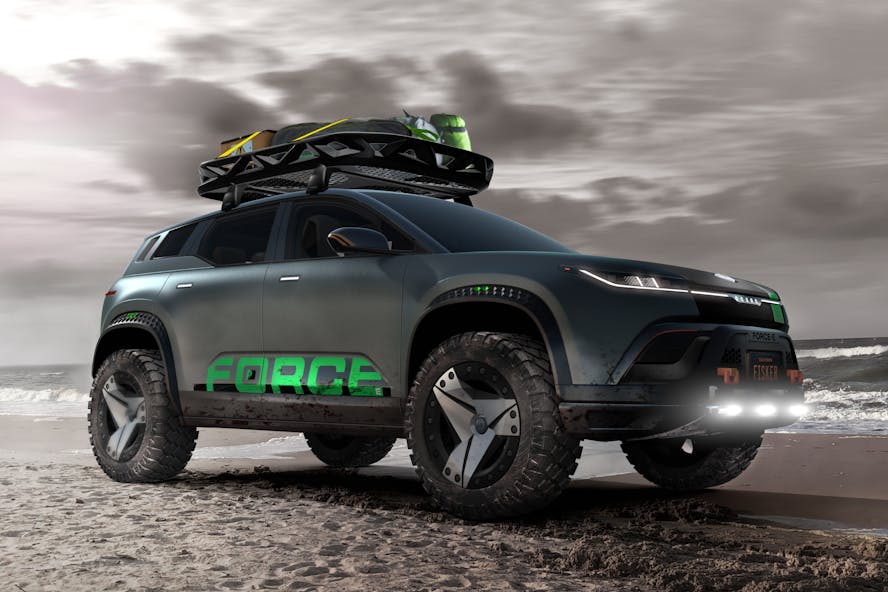 Off-road enthusiasts may be wary about an all-electric 4x4, but the Fisker Ocean Force E has a range of features that should keep it going through the rough stuff, including 33-inch all-terrain tyres on 20-inch reinforced wheels, specialised dampers, plus an estimated 550 horsepower. A full-length titanium underbody plate protects the EV's battery, and the vehicle has structurally mounted front and rear skid plates. Fisker quotes the ground clearance and ramp angles as being 'substantial'.
If you've already bought a Fisker Ocean and wish you'd waited for the Force E, you can retrofit the Force E package on all-wheel-drive Fisker Ocean Extremes and Fisker Ocean Ultras.
If you're worried about the interior getting full of mud, there's an optional package of rubber floor coverings, as well as additional grab handles and tie-downs. There's even the option of a lightweight 'roof basket'.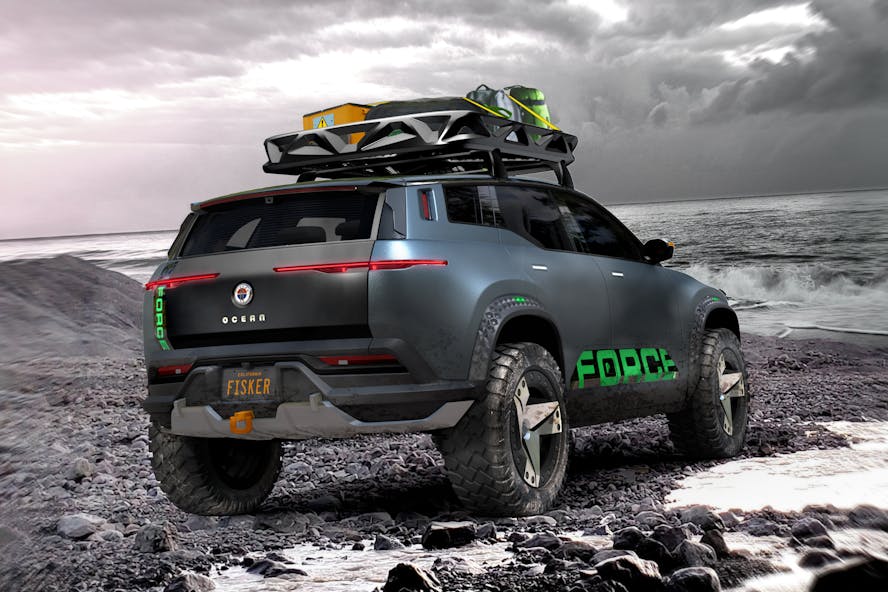 The unique features of the standard Fisker Ocean SUV will also appear in the Force E, including the ability to open all windows (apart from the windscreen) at the touch of a button, and a touchscreen that can rotate from portrait to landscape format for watching films. As well as all-wheel drive, front-wheel drive models are also available.
The standard 'road-going' Ocean offers an electric driving range of up to (WLTP) 440 miles and acceleration from 0-60 mph in as little as 3.6 seconds. There are four trim levels: Sport, Ultra, Extreme and the launch edition 'One'.
Despite Fisker being a California-based company, the Force E package is under development at Fisker's 'Magic Works' speciality division in the UK, under the supervision of SVP of Engineering David King who was a rally driver in the 1980s and 1990s.
Deliveries of the Fisker Ocean Force E are expected to start in quarter four of 2023
Our electric car lease special offers
£2,713.18 Initial rental (ex. VAT)
£3,255.81 Initial rental (inc. VAT)
48 Month term
5000 Annual mileage
Subject to status and conditions + arrangement fee
£301.

46
Business contract hire per month (ex. VAT)
£361.

76
Personal contract hire per month (inc. VAT)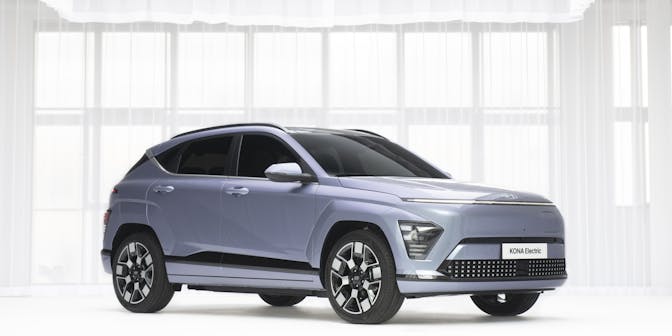 £1,951.79 Initial rental (ex. VAT)
£2,342.15 Initial rental (inc. VAT)
48 Month term
5000 Annual mileage
Subject to status and conditions + arrangement fee
£216.

87
Business contract hire per month (ex. VAT)
£260.

24
Personal contract hire per month (inc. VAT)
£2,728.44 Initial rental (ex. VAT)
£3,274.13 Initial rental (inc. VAT)
24 Month term
5000 Annual mileage
Subject to status and conditions + arrangement fee
£303.

16
Business contract hire per month (ex. VAT)
£363.

79
Personal contract hire per month (inc. VAT)