Suzuki eVX EV Concept
Suzuki's EV concept car eVX had its world debut in the Delhi suburbs at Auto Expo 2023.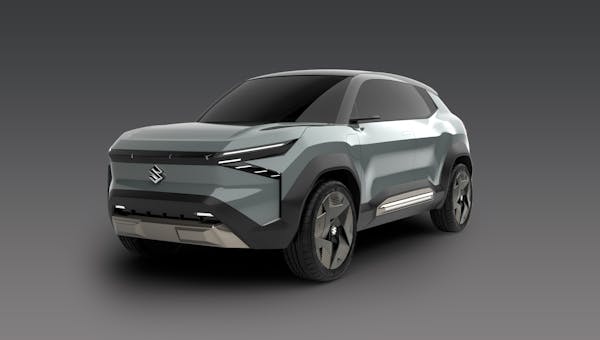 The entire global automotive industry needs to transition to electric cars. This has been relatively easy for Tesla, because the company was set up with the aim of just building electric cars.
The larger 'traditional' manufacturers such as the Volkswagen Group have been slower to turn around the internal combustion engine business model, but thanks to their ability to throw billions of euros at electric vehicles, brands such as Volkswagen have already brought increasing numbers of EVs to market.
For smaller car makers such as Suzuki, developing EVs is more of a challenge. Suzuki doesn't have the economies of scale of the larger manufacturers. Also, its main markets are areas such as India, which is in a different stage in the EV adoption curve than Europe.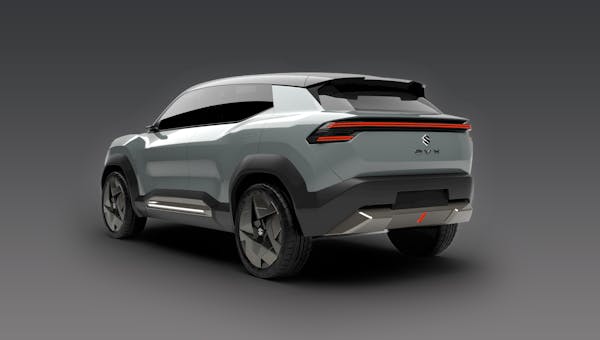 So it's perhaps understandable that Suzuki hasn't developed its own EV yet, but that is about to change with the premiere of Suzuki's eVX EV concept model at Auto Expo 2023 in India.
The Suzuki eVX is an all-electric concept SUV, scheduled to be introduced to the global market by 2025. It has a battery capacity of 60kWh and an electric driving range of 341 miles, based on the modified Indian driving cycle (MIDC).
Very few other details about the eVX have been announced by Suzuki, but the eVX appears to fit in with the overall 4x4 SUV theme of the brand's other models such as the Grand Vitara and S-CROSS, although a two-wheel drive version of the eVX as well as a 4x4 model is a possibility. The eVX is 4,300mm long, which is almost identical to the length of the Suzuki Grand Vitara (4,345mm).
Suzuki has Toyota as a strategic partner, so elements of the eVX may be shared with the Toyota bZ4X EV – which also shares a platform with the Subaru Solterra.
Another partner may be InMotive; a day before the eVX concept's unveiling, Suzuki and Canadian firm InMotive announced they would work together on a two-speed transmission. InMotive says that the patented technology is made for EVs and can improve range and acceleration performance by 15 per cent.
Our electric car lease specials...
£2,713.18 Initial rental (ex. VAT)
£3,255.81 Initial rental (inc. VAT)
48 Month term
5000 Annual mileage
Subject to status and conditions + arrangement fee
£301.

46
Business contract hire per month (ex. VAT)
£361.

76
Personal contract hire per month (inc. VAT)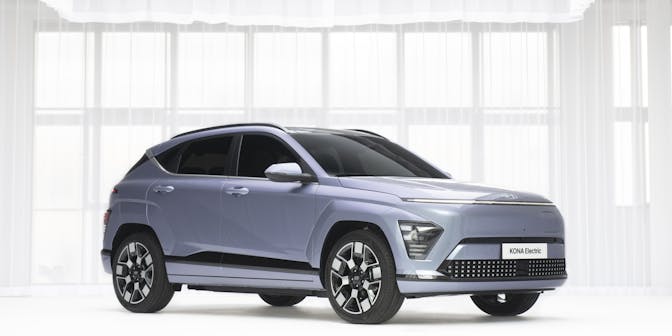 £1,951.79 Initial rental (ex. VAT)
£2,342.15 Initial rental (inc. VAT)
48 Month term
5000 Annual mileage
Subject to status and conditions + arrangement fee
£216.

87
Business contract hire per month (ex. VAT)
£260.

24
Personal contract hire per month (inc. VAT)
£2,728.44 Initial rental (ex. VAT)
£3,274.13 Initial rental (inc. VAT)
24 Month term
5000 Annual mileage
Subject to status and conditions + arrangement fee
£303.

16
Business contract hire per month (ex. VAT)
£363.

79
Personal contract hire per month (inc. VAT)