Tesla reveals major efficiency gains on the way
In Texas, Elon Musk has laid down the blueprint for Tesla's next big shift.
In Tesla's latest investor relations event, named Master Plan 3, Elon Musk delivered the EV manufacturer's plan for the next stage in its journey.
The major announcements at the event were mainly based around unlocking huge efficiencies around how Tesla builds its vehicles, with Musk claiming up to 50 per cent is within reach, as well as removing rare earth materials from its vehicle motors and scaling up production at its gigafactories to churn out 20 million vehicles a year.
It wasn't just restricted to all things automotive either, with Tesla also discussing a white paper for the world to attain sustainable energy production by 2050 and where the company is hoping to deploy highly advanced AI robots.
The one thing we didn't get though, was any official unveiling of the next Tesla model - almost certain to be a smaller and more affordable EV.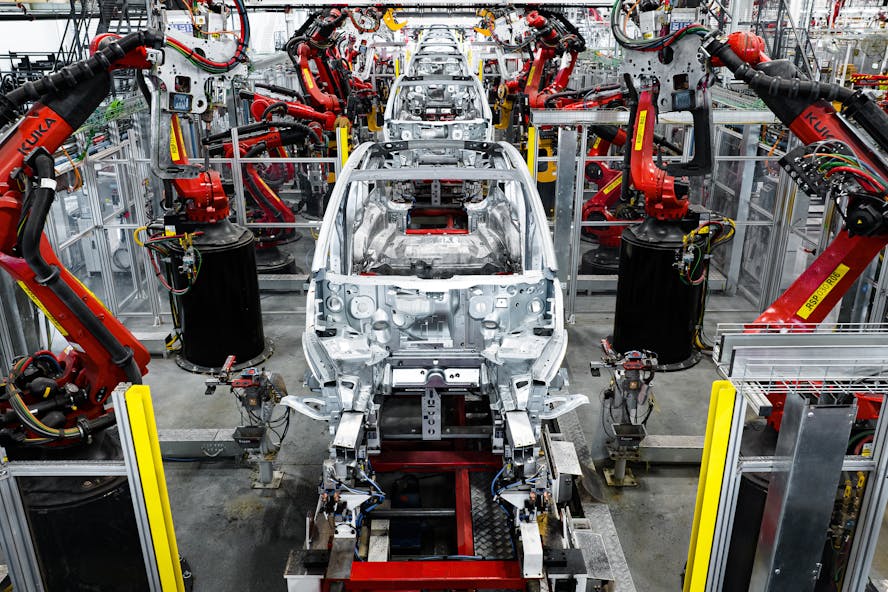 Mexico gets a Tesla gigafactory and Cybertruck gets 2023 production date
Tesla will expand its factory footprint further with official confirmation of a new gigafactory to be built in Mexico, the first country outside of the US, China and Germany to get a Tesla manufacturing centre.
The new factory will be built near Monterrey in the North East of the country and around a seven hour drive to Tesla's existing gigafactory in Texas. There's also a quirky agreement in place at the nearest border facility between Mexico and the US, with a dedicated Tesla-only lane, which will help the company speed up wait times between the two locations.
Also on display at the event was a pre-production beta Cybertruck, giving attendees their closest look yet at the model ahead of its production which is slated to start in the summer of 2023.
This new prototype features all of the angle and aluminium vibes of earlier concept vehicles, but has more elements which will make it into production, such as the yoke being replaced by a more likely production-ready steering wheel. It is still unlikely we'll see Cybertruck in the UK until 2024 at the earliest and given its extreme dimensions it remains to be seen whether it could realistically be driven on our roads.
Watch the full rerun of the Tesla Master Plan 3 event
But be warned, it is over 4 hours long!
Rare earth elements to be removed
Perhaps one of the biggest announcements at the Master Plan 3 event was the work Tesla is doing to improve the sustainability of its EV vehicle motors.
It is no secret that EV manufacturing does use rare earth materials - and Tesla has been using some in the production of its electric motors. However, that is set to change with news of a new permanent magnet electric motor which uses zero rare earth materials. Although details were very sketchy about which materials will no longer be used, the fact that all will be ditched soon is very good news.
Texas Tesla owners to get special overnight charge rate
We also loved this announcement at the event, that from July onwards Tesla owners in Texas would be able to charge their EVs overnight for just $30 a month.
Thanks to the state's geography, Texas gets a lot of wind, particularly overnight apparently, this means Tesla can use this very clean and green energy to power up its vehicles for an ultra low cost.
It is no surprise we love this idea and hope it unlocks other locations ability to offer highly variable energy pricing based on low carbon production periods.
Our Tesla electric car lease offers
Saloon
Up to 345 miles range
£3,567.21 Initial rental (ex. VAT)
£4,280.66 Initial rental (inc. VAT)
48 Month term
5000 Annual mileage
Subject to status and conditions + arrangement fee
From
£396.

36
per month (ex. VAT)
From
£475.

63
per month (inc. VAT)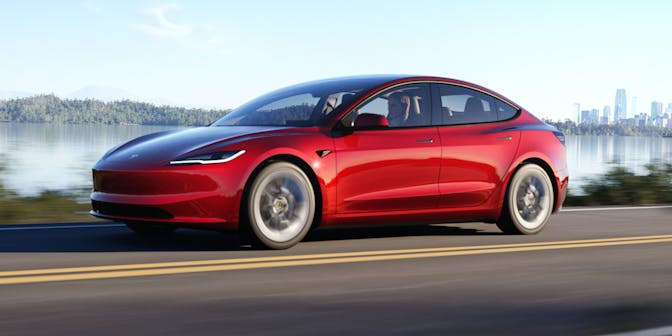 £3,520.29 Initial rental (ex. VAT)
£4,224.34 Initial rental (inc. VAT)
48 Month term
5000 Annual mileage
Subject to status and conditions + arrangement fee
From
£391.

14
per month (ex. VAT)
From
£469.

37
per month (inc. VAT)