Tevva develops regenerative electronic braking system
Tevva and ZF collaborate on a groundbreaking electronic braking system for their 7.5t battery-electric truck, combining regenerative and compressed air brakes for enhanced safety and responsiveness.
The Tevva 7.5t battery-electric truck features a regenerative braking system that recuperates up to four times more energy than a conventional compressed air brake system.
Capturing this much energy that would otherwise be wasted helps to optimise the driving range of the Tevva truck, which offers up to 140 miles from its 105 kWh battery on a single charge. The Tevva 7.5t battery-electric truck, which began mass production at the company's London facility this year, is ideal for last-mile and urban delivery fleets.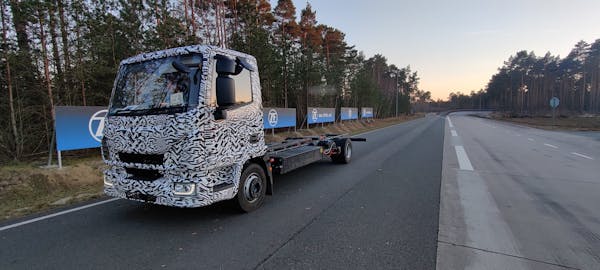 Tevva worked with global Tier 1 supplier ZF to adapt ZF's Electronic Brake System (EBS) for deployment in the Tevva 7.5t truck. ZF's system has been adapted for use with Tevva's regen system. When the brake pedal is pushed, most of the braking is handled by regen, meaning that the drive system, rather than conventional brakes, slows the vehicle down. The conventional braking system is still needed to bring the truck to a complete stop, but brake wear and tear is reduced by using a blend of compressed air brakes and regenerative braking by the electric motor.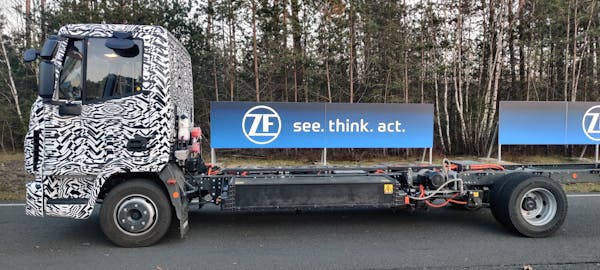 The implementation of EBS allowed for the safe incorporation of regenerative braking up to 180 kW, whereas the traditional air brake system had limited passive regen to around 40 kW due to safety considerations.
Tevva is a British electric truck company with a range of options for zero-emission medium to heavy-duty trucks. The Tevva 7.5t battery-electric truck will be followed by a 7.5t hydrogen-electric truck, which benefits from a hydrogen range-extender that enhances vehicle range to 354 miles.
ZF is a global technology company supplying systems for passenger cars, commercial vehicles and industrial technology. ZF's Commercial Vehicle Solutions (CVS) is the world's largest supplier to the commercial vehicle industry, offering solutions for vehicle motion control, integrated safety, automated driving, and electric mobility.
Our electric car lease special offers
£2,713.18 Initial rental (ex. VAT)
£3,255.81 Initial rental (inc. VAT)
48 Month term
5000 Annual mileage
Subject to status and conditions + arrangement fee
£301.

46
Business contract hire per month (ex. VAT)
£361.

76
Personal contract hire per month (inc. VAT)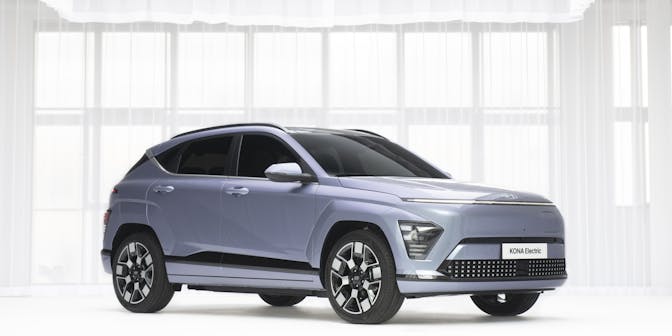 £2,067.67 Initial rental (ex. VAT)
£2,481.20 Initial rental (inc. VAT)
48 Month term
5000 Annual mileage
Subject to status and conditions + arrangement fee
£229.

74
Business contract hire per month (ex. VAT)
£275.

69
Personal contract hire per month (inc. VAT)
£2,728.44 Initial rental (ex. VAT)
£3,274.13 Initial rental (inc. VAT)
24 Month term
5000 Annual mileage
Subject to status and conditions + arrangement fee
£303.

16
Business contract hire per month (ex. VAT)
£363.

79
Personal contract hire per month (inc. VAT)